One of the major reasons your shampoo is causing your hair to lose some moisture is sulfate. Sulfate-free shampoo is a phrase that is associated with keeping your color-treated hair vibrant and bright; but if sulfate can strip hair color, think of what it can do to your scalp!
Sulfates can strip the natural oils from your scalp and hair, and can also irritate your scalp (think itching, dryness, redness). As those with curls know, keeping your curls moisturized leads to less frizz and more bounce. That being said, try to steer clear of shampoos with sulfate to make sure your curls are quenched. Here are some sulfate-free shampoos that will keep your hair soft, silky, and frizz free!
Photo: CURLS
CURLS' Curlicious Cleansing Cream is a sulfate-free cleanser that is gentle enough for everyday use. This cleansing cream will cleanse, hydrate, and refresh your curls, and is safe for color-treated hair as well!
Photo: Vitamin Shoppe
The Black Jamaican Castor Oil in this shampoo works to clarify your hair and remove product build-up, while simultaneously moisturizing your locks. This sulfate-free shampoo is gentle enough for everyday use, and nourishes and strengthens damaged hair.
Photo: Ulta
Coconut milk is one of the holy grails of hair care. This shampoo is gentle enough for everyday use, and the coconut milk and African marula tree oil work to intensely hydrate your hair.
Photo: Shea Moisture
SheaMoisture is obviously a cult favorite, and their Smooth & Tame Shampoo reaffirms that they know what they're doing. With argan oil and almond milk, this shampoo will cleanse and hydrate your hair, and is gentle enough for everyday use.
Photo: Target
A personal favorite of mine, OGX nourishing coconut milk shampoo nourishes your hair and your nostrils (this stuff smells HEAVENLY).
Photo: Kiehl's
If you're a fan of other Kiehl's products, there's no reason for you not to try their Damage Repairing & Rehydrating Shampoo. Sulfate, silicone, and paraben-free, this shampoo will moisturize your hair and is gentle enough for everyday use.
Photo: Walmart
Garnier Fructis' Curl Nourish shampoo will fortify and moisturize your hair. Also, you just can't beat that price.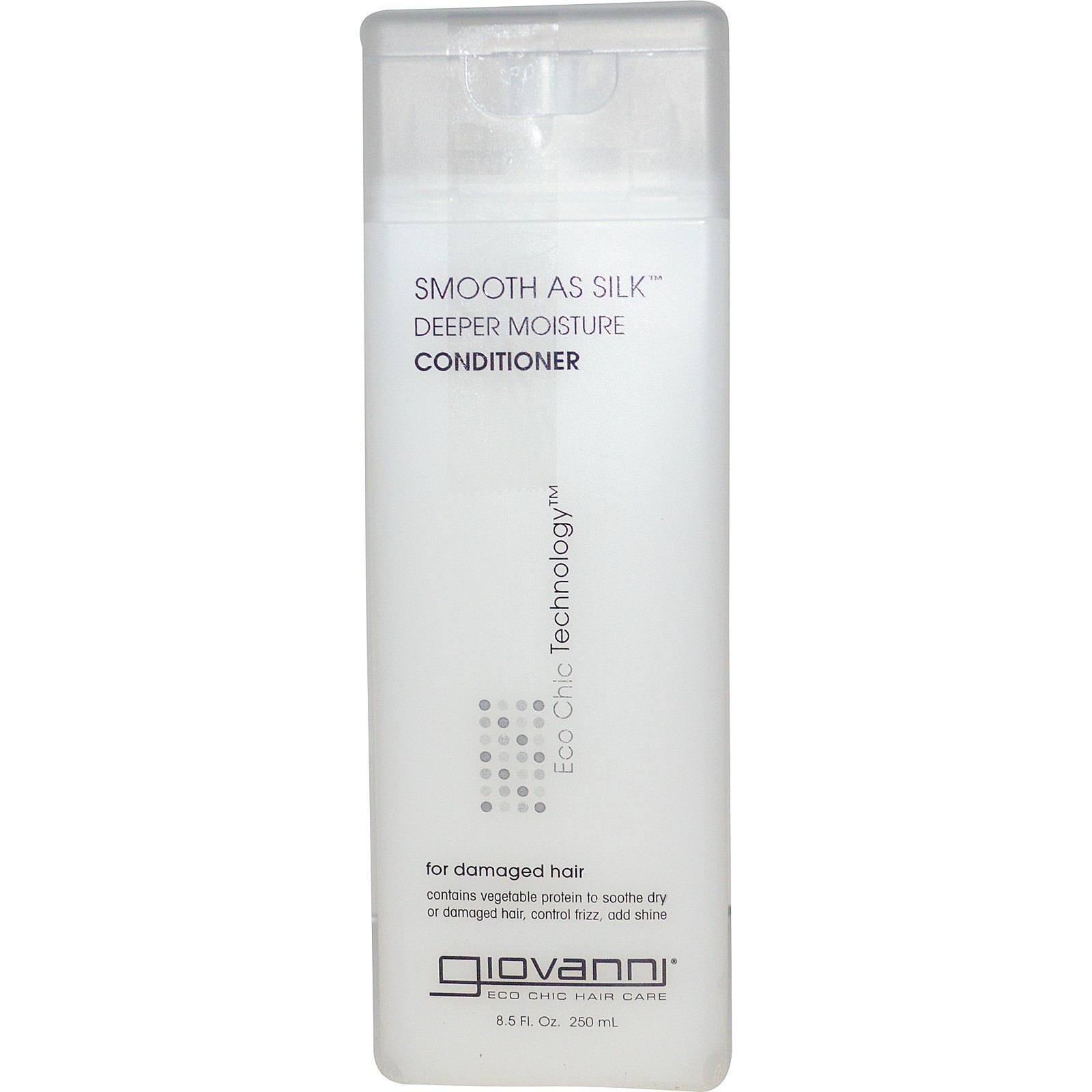 Photo: Target
Giovanni's Smooth As Silk shampoo promises deep moisture for dry and damaged hair. This shampoo is ideal if your hair is suffering from heat damage or being overprocessed!
Photo: Target
Renpure Advanced Refreshing Moisture is not only giving you moisture, but if you suffer from a dry or itchy scalp, listen up! Tea tree oil is known to help relieve discomfort from dandruff or irritated scalp, so if your hair is dry but your scalp is itchy, this shampoo is for you!
Photo: SheaMoisture
We all know coconut equals moisture, and SheaMoisture equals fantastic. I see no reason to not give this product a try!
Photo: Ulta
This shampoo is infused with aloe vera juice and coconut water, ensuring that this shampoo will moisturize your hair from the inside out.