The new music video for "Walk It Talk It" has had the Twitter streets talking, but it may be Drake's jheri curl that takes the cake.
In the Soul Train themed video, the "God's Plan" rapper showcases his goofy side, opting to drip curls rather than rock an Afro like everyone else. It pays off as his look has sparked a series of memes that are definitely for the culture. Here are some of the best ones we've found.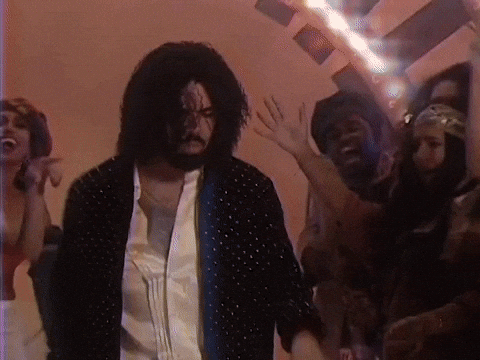 1.
Was I the only one thinkin this throughout the #WalkItLikeITalkIt video? 🤣🤣 @Drake pic.twitter.com/4Ve9gtABrW

— Uncle Donnie (@Adonisuhh) March 19, 2018
2.
I thought Drake was Razor Ramon at first #WalkItTalkIt #WalkItLikeITalkIt pic.twitter.com/YNsfc6TK9o

— Bossman (@BigBossmanTv) March 19, 2018
3.
Drake looking like he about to drop his own haircare line in the Walk It Talk It video pic.twitter.com/DLzkXKE3zO

— Drake (@DrakeBible_) March 19, 2018
4.
Drake swear he me before I cut my hair pic.twitter.com/W57EmmvqVZ

— Disgusting (@DougieDoee) March 19, 2018
5.
Drake lookin like Reverend X pic.twitter.com/gy0MVuA9mt

— Black Marlins Man (@ampaveli) March 18, 2018
6.
Drake heroically minimizing expectations of what the average guy is capable of on the dancefloor again

— Micah Peters (@micahpeters_) March 19, 2018
7.
Drizzy Drake with the dance moves 🕺 pic.twitter.com/NJtr3k2X8W

— Booska-p.com (@booska_p) March 18, 2018
8.
Of the Migos, Takeoff had the best wig, Offset had the best moves, Quavo had the best outfit. Of the video, Drake swept all three categories.

— Ida B. Well Actually (@SKEEerra) March 19, 2018
9.
DRAKE AND HIS JERI CURL GOT ME DEAD IN THIS MUSIC VIDEO 😂 #WalkItLikeITalkit pic.twitter.com/YCXyghwyZx

— Riyah (@MelaninStyles) March 18, 2018
10.
Drake killed em with that finger point 🤣🤣💀 pic.twitter.com/yA08ULWpMv

— YOUNG N' BANDSOME 💰 (@JappOffJones) March 19, 2018
11.
Drake look like one of those eccentric drug lords you work for in GTA Vice City 😂😂 pic.twitter.com/GNIGJvcGDd

— Rellington Beats (@TyRellington) March 19, 2018
12.
drake really wearing that olivia pope in captivity wig i LIVE

— lil inherited trauma (@tired_ugly_) March 19, 2018
We know this is only the tip of the iceberg for memes that are to come. Maybe Drake should keep the jheri curl; it's working for him.
---
This post was originally published on Blavity.com.