With the season of summer comes the opportunity to try something new, like new forms of inspiration or podcast recommendations. If you want to stay conscious, plan a new traveling adventure or just need a story for the heart and soul, here are three podcasts to get that fix. For some revitalization, add these three podcasts to your "listening list" this summer.
Staying Conscious: Still Processing
When your mind is buzzing, you're overthinking what's going on in the world and you just need someone to help think some things through, listen to Still Processing.
Jenna Wortham and Wesley Morris, writers for The New York Times, are guides in helping us process those heavy thoughts produced by the instant buzz of notifications which represent current events in the forefront of worldwide news.
With clear voices, the duo serve as translators for those who may not know what's going on even before the 'processing' step begins. As conversations are kept in constant medium tempo, they remain composed and are reliable narrators, intertwining their experiences as people of color when honing in on each subject at hand.
Wortham and Morris are level-headed, knowledgeable and, most importantly, aware; they're examples of how conscious minds can cope with the ever-changing world while still processing, one moment at a time.
Planning your next adventure: On She Goes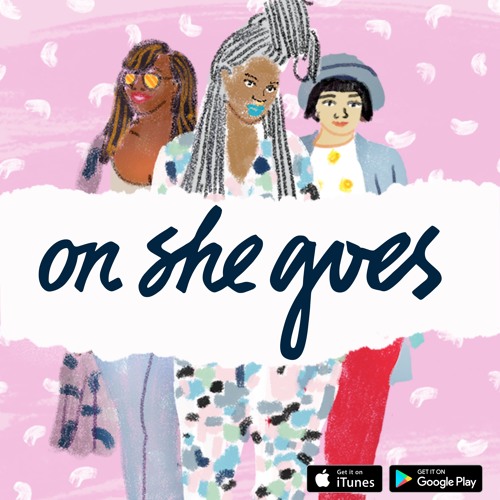 Are you planning your next trip? Do you need some reassurance on lone travel as a woman of color? Listen to On She Goes.
The On She Goes team (Aminatou Sow, Amy Lam, Chen Liang, Dez Ramirez, Meron Medhanie, Rebecca Russell and Serita Wesley) are a diverse group of women of color coming together to share their stories, insight and traveling experiences. The women range from new to seasoned travelers, and they welcome guests who also share their personal experiences and creative niches. These guests bring valuable, solid advice from their career industries and individual cultures on how travel fits into and relates to their lives.
On She Goes aims to help "women of color travel more confidently, more adventurously and more often," according to their About Us page. Showing the community of women of color different travel experiences helps to debunk the glossy single narrative of traveling, and dive into the diverse, real, life-changing experiences it offers. On She Goes is a community welcoming all women of color to travel. There is a "you can sit with us" vibe, and it's a statement that stands strong while listening to the budding podcast.
This podcast feels homey, like you're sitting in the living room or the front porch as you and your girlfriend(s) recall recent adventures and exchange tips and tricks for your next traveling experience. It's as if you're having a real discussion where you can relate to one another despite traveling to different places, one of those girlfriend to girlfriend talks that help to relieve stress about what it feels like to travel as a women of color.
Stories for the Heart and Soul: The Stoop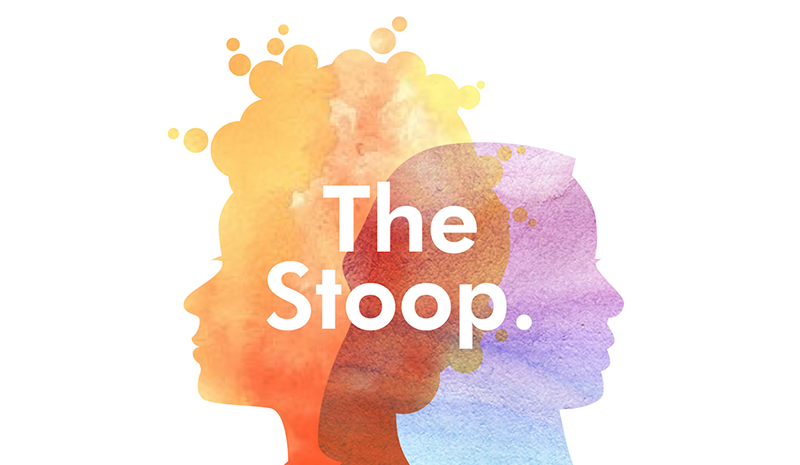 If you're in need of a story for the heart from our community of color, listen to The Stoop, launched through NPR Story Lab.
"Stories about black identity that aren't always shared in the open" is the phrase that booms in NPR's introduction of The Stoop podcast. "It's like a griot, newsroom, hair salon and your mama's kitchen all in one," they continued. The stories told are nothing short of bold and honest, in the same moment reminding us of the the stories we've heard in those spaces.
Have you ever watched, listened to or read something and thought, "wow, I've experienced this too. I thought I was alone" afterwards? Those are the kinds of stories that stay in your heart, stories that trigger and challenge your empathy — revealing whether you understand what the person is going through, or you just feel bad for them having to go through those trying, difficult, dehumanizing moments. Those moments, whether you've experienced them or not, make you question your identity.
The hosts of The Stoop, Hana Baba and Leila Day, are also experienced journalists. The two welcome us on the stoop to rest, unpack the loads we've carried since childhood and help us make sense of how this collection of things tied to our identities was accumulated.
The stories shared on this podcast highlight common themes and experiences of people of color. Once again, it shows you're not alone. If you're interested in stories that touch your heart, The Stoop may be for you.
Ready. Set. Boss. Our daily email is pouring out inspiration with the latest #BlackGirlBossUp moments, tips on hair, beauty and lifestyle to get you on track to a better you! Sign up today.