It's Thanksgiving week and we all know what that means… time to get ready for the biggest shopping weekend of the year — Black Friday.
I tend to find it an overwhelming experience to navigate all the stores. It quickly becomes a blur, and I find myself — like I am sure most of you do — aimlessly wandering the isles in a zombie-like state, and I usually can't even remember why I entered the store in the first place. That is why I have developed a five-step plan of action this year.
Here are my top six tips for getting the most out of your Black Friday shopping this season:
1. BE PREPARED
Make sure you have a nice list compiled of any of the gifts you need to buy. Have a full tank of gas in your vehicle, check your wallet to be sure you have all your cash and cards, and don't forget to charge your phone before leaving the house. And who could forget about reinforcements? Always keep snacks on hands, in case you need some extra energy.
2. MAKE A LIST AND CHECK IT TWICE
Like I have said before, I love lists. However, I do things a little differently when I am shopping for others. Of course, you should write down all of the different shops you need to hit and all the various sales you want to catch. However, you should be thinking about the people you are shopping for. Try to write down a list of things that define the person you are buying for, that way you can forget all the guessing and go into shopping mode with an actual purpose.
I truly believe nothing is worse than getting home after hours of work, or in this case shopping, only to realize that you forgot half of what you went out to buy. I've been there before. Trust me, no fun sis.
3. PLAN OUT A ROUTE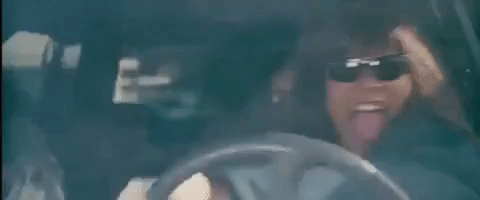 Once you've made your list, map out all of your stops. Create a route that will get you from point A to B with minimal hassle. Doing so can save you a lot of time, gas and worry.
4. SHOP ONLINE WHEN POSSIBLE
Cyber Monday anyone?! The quickest way to have a headache-free Black Friday is grabbing those laptops and shopping online. Most stores honor their in-store coupons online, so check the stores ahead of time to see if you can make your purchases online instead and save yourself a headache.
5. ALWAYS HAVE A BACKUP PLAN
No matter how much we might plan for something, it still may not work out, and that's ok! This is why you should always have a contingency plan. Do a little research before, and see if there's another sale you can get in on online.
Keep a couple of stores written down on your list (like Walmart, Target, Best Buy) where you can grab any last minute items you were unable to purchase earlier in the day.
6. BE CREATIVE
When giving gifts, it should be memorable and fun! You should look for fun and bright packaging. Or, maybe, make giving the gift that you spent hours scouring the aisles for memorable, like when you are sipping eggnog in front of the fireplace or during a fun scavenger hunt with your family.
What are your top tips for shopping on Black Friday?
---
Ready. Set. Boss. Our daily email is pouring out inspiration with the latest #BlackGirlBossUp moments, tips on hair, beauty and lifestyle to get you on track to a better you! Sign up today.
Phoenix Mercury WNBA player Skylar Diggins-Smith Talks About The Holidays, Post-Game Rituals & More
21Ninety Live,21Ninety Interviews