Rihanna, can you give us a second the breathe? The release date for Rihanna's lingerie line SavageX was recently revealed, just weeks after Fenty Body Lava hit the shelves. And don't even get us started on her Coachella house party and looks.
Rihanna has been putting in serious work everywhere lately and a new post on her Fenty Beauty's instagram page has fans buzzing about to possibilities of a new Fenty Lip Paint.
The quick animation shows a bottle of the popular Stunna Lip Paint rolling into five other bottles of the matte, vibrant red lip color and turning… darker? With Rihanna's marketing genius and the mastery that is the Fenty Beauty's public relations team, we doubt this was a glitch. Commenters quickly took note of the color change towards the end of the clip and we are certainly side-eyeing the post ourselves.
And the teases don't stop there! In a recent interview with Vogue, the beauty sensation stars in a playful "get ready with me" style video and surprises us with a new Killawatt highlighter duo. One side features a enchanting purple shade and the other follows with an electrifying orange.
Nothing has been said in regards to the speculations being true, but the caption in the video above reads, "You ready? May 21, 2018." All we can say for sure is that Rihanna continues to keep the beauty and fashion worlds on the edge of their seats; so this summer if you see queens slaying with beat faces, lip paints, glowing bodies and sexy lingerie — you know who to thank.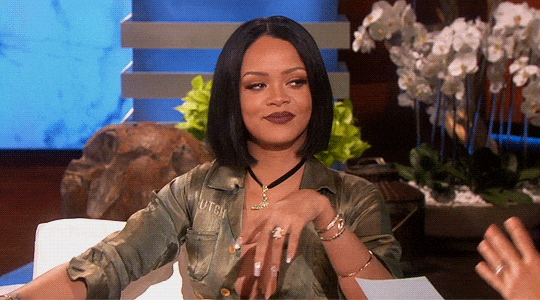 While we wait in anticipation of what these posts might mean, let's take a moment to revisit how amazing Stunna looks:
Join us in ATL for the most magical black girl conference, Summit21. Click here to get your ticket today!