With Valentine's day right around the corner, we're gearing up to be accosted by tons of shiny red heart balloons, filtered Instagram photos showcasing gifts received and the occasional rehearsed snaps about how amazing love is. I'm in a relationship and a self-proclaimed obsessor of love, yet nothing, nothing will prepare me for the sickeningly sweet Target Valentine's Day aisle teddy-bear-toting displays of affection to come. This week I will be sharing fun recipes, DIY crafts, date ideas and the occasional love letter in hopes of inspiring your inner DIY Valentine. First up are cocktails HUNNY! These Valentine's-Day-inspired drinks can be made for you and that special someone, your friends or just to you for no other reason than having a cocktail!
Boozy Berry Lemonade
3-4 cups vodka
1 carton strawberries, halved
Lemonade
Directions
Toss halved strawberries in a container with a lid, cover with vodka and refrigerate. Let the strawberries and vodka sit for at least four days but a full week will have you too lit to quit! To serve, strain mixture and pour strawberry infused vodka over ice. Top off with lemonade. Trader Joe's mango lemonade is so clutch for this recipe, but feel free to purchase or make your own lemonade. Toss in a few of the boozy berries and garnish with a whole strawberry. Be careful, this one will sneak up on you!
Side note: This recipe could also be altered for other berries too. Not a fan of strawberries? I'm thinking a Blueberry and lavender lemonade situation.
Before we get into this next one, I want to say that I was pleasantly surprised by how smooth this drink was. If you don't like coffee, this may not be your thing but for those of us hooked up to a caffeine IV, we couldn't ask for more.
Coffee Kahlua Vodka Martini
2 ounces Kahlua
1 ounce coffee, room temperature
1 ounce vodka
Oreos, crumbled
Directions
Line the rim of a chilled martini glass with honey and then dip in the crumbled Oreos. (I just want y'all to know how hard it was taking this picture without eating the whole cookie-crumble garnish. The struggle was real. I barely survived.) Toss ingredients over ice in martini shaker and shake vigorously until frothy (the frothiness disappears pretty quick so take that into account.) Pour into chilled martini glass and devour immediately.
I could tell from the first sips of each of these drinks that after drinking them I would be walking through life like: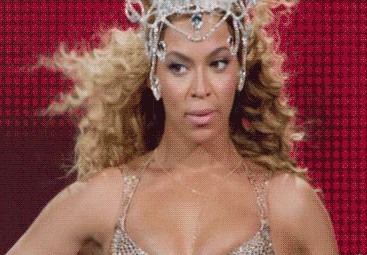 ---