When black women step into an arena or onto a field to compete competitively and showcase their athleticism, they are often met with backhanded compliments and praise. While people may highlight their accomplishments, in the same breath those same people will bring attention to things like their physical appearances, assumed sexual orientations and in some cases even make crude statements such as radio host Don Imus in 2007 who referred to members of Rutgers women's basketball players as "nappy-headed hos."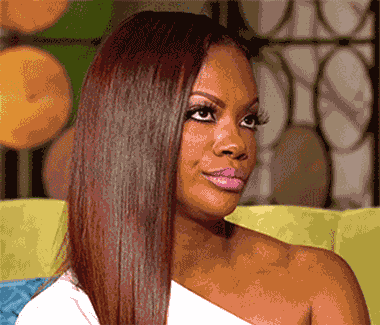 The Undefeated, a platform run through ESPN that explores "the intersections of race, sports and culture," commissioned a study with Morgan State University School of Global Journalism & Communication to investigate the history of black female athletes' participation in sports and the cultural factors that have influenced the way in which they are perceived in society.
In the study, "Beating Opponents, Battling Belittlement: How African-American Female Athletes Use Community to Navigate Negative Images," the politicization of black female bodies is brought to the the forefront, and it is demonstrated that historical ties, to this day, continue to outshine the excellence of the black female athlete.
"As long as black female athletes are considered the 'other,' I'm going to doubt that they will get the kind of respect that we want them to get," Stella Hargett, Ph.D., Morgan State's Department of Sociology and Anthropology Chairwoman and one of the editors of the study, said to The Undefeated. "That doesn't mean they won't get respect. The more dominant black female athletes become in sports, the more likely they are to become the 'other.' If you're going to talk about respect (of black female athletes), that respect is always going to be conditional."

PHOTO: The Undefeated
Taking the study and this conversation one step further, The Undefeated then asked several female artist of color to creatively depict the premise of this study as well as their own experiences with how society views black women. Here are a few of the pieces that were created:
KIRSTY LATOYA

PHOTO: kirzart.com
"This piece is a representation of the criticism and stereotypes that some people have about African-American athletes. The words on the hurdles show how society and some people see these women, while the words on their chests are how they see themselves. The hurdles represent the constant obstacles African-American women have to overcome. Although it is difficult, they power through it and still achieve their goals."
ANJELICA ROSELYN

PHOTO: anjelicaroselyn.com
"The collage is an array of successful black women across the black rainbow with different abilities, different physiques and different strengths, in strong and determined poses. As a black woman myself, what I believe needs to be put across through my artwork, and what the media often omits, is the determination of the black woman. The media often pits women against each other, so I have each drawing of the women in this montage bleed into each other slightly, as a sign of unity. A young black girl can look at this piece and see herself somewhere — and see a winner."
KIA DYSON

PHOTO: kiadyson.com/creative-design
"The image, Girls Can, is a statement of resilience. It proposes that girls and women today, fortified by the legacies of the women before them, are laser-focused on forward movement. There are people praying for their victory, others for their downfall. Either way, they have their sights set solely on the finish line."
SHA'TORI GRAHAM

PHOTO: instagram.com/_ohshat
"Throughout history, African-American women are constantly denigrated based on their physical appearance and how society misunderstands, ignores or fetishizes it. Even more so, women athletes undergo a severe amount of pressure to maintain an extremely fit body and to still present themselves as feminine. In this piece, I wanted to highlight Serena Williams' face of victory. After most matches, she beams with joy and triumph, and I thought it was influential to showcase her widely known expression after winning her first official match at the BNP Paribas Open since giving birth to her daughter. It's important to recognize the transition that women's bodies undergo during and after pregnancy and the pressure there is to have a conditioned body. Serena is proving to be a powerful woman, both on and off the tennis court, and joy on an African-American woman's face deserves to be showcased. Rather than choosing to fetishize, critique or shame the body of African-American women athletes, we should be celebrating women who acknowledge the tiers of their strength and transcend society's opinion."
To read the entire study, click here and to see more of the artwork created by the female artist such as the ones above, click here.
Ready. Set. Boss. Our daily email is pouring out inspiration with the latest #BlackGirlBossUp moments, tips on hair, beauty and lifestyle to get you on track to a better you! Sign up today.