This past Saturday, the 52nd NAACP Image Awards – hosted by award-winner Anthony Anderson – took place both live and virtually as BET yet again showcased a night filled with Black excellence and esteemed accomplishments across television, music, literature, film, politics, and sports.
All nominees and winners made appearances throughout the night remotely. They accepted their awards from home and spotlighted some of the nation's most cultural and historic landmarks in Los Angeles, New York, and Atlanta within the Black community.
Not only was the night a huge deal for Black people all over. It was also a big night for Issa Rae – who took home her first-ever award for Outstanding Actress in a Comedy Series, and Viola Davis, who won two awards for her performances in ABC's How To Get Away With Murder and Netflix's Ma Rainey's Black Bottom. In a press room following the awards show, both Rae and Davis shared their thoughts on why they consider the NAACP Image Awards significant to our culture.
"It's the only validation that matters," Rae shared according to theGrio, "Black people's validation — so I really appreciate the NAACP for honoring us." Davis echoed her statement saying, "We're dope, right? But I look forward to the day when we no longer have to teach people how to see us." The NAACP Image Awards has been a longstanding mainstay in the Black community. With a spotlight on our culture, it will hopefully exceed the public's ranks of awards shows like the Academy Awards or Golden Globes that often shut us out.
All in all, with star-studded appearances from President Biden, Vice President Harris, and former first lady Michelle Obama, the 2021 NAACP Image Awards was a night to remember. Check out some of our favorite and biggest moments of the evening below:
President Joe Biden and Vice President Kamala Harris kicking off the show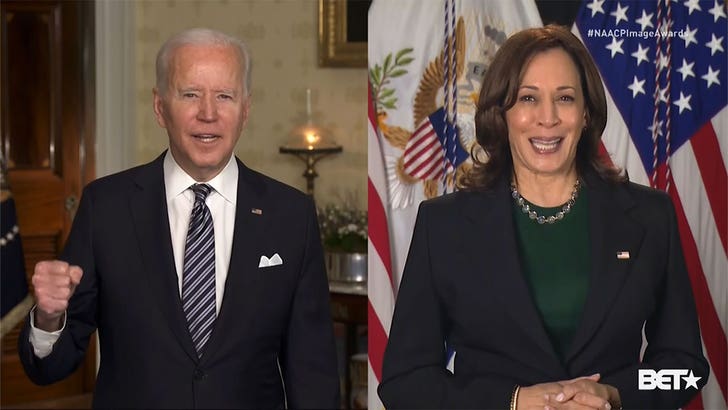 Vice President Kamala Harris, alongside President Biden, helped kick off the 2021 awards ceremony with encouraging words and support for what the NAACP has done on behalf of our community. "[The] NAACP has led the way, all the way, fighting for justice, ensuring the well-being of Black communities, providing grants to Black entrepreneurs, and advocating for Black students," she said, "I thank you."
Jazmine Sullivan's electrifying performance
Jazmine Sullivan has been dominating her remote performances lately, and this one was no different as she performed her fan-favorite single, "Pick Up Your Feelings." The dazzling R&B songstress performed in a stylish blue-hued set alongside a trio of backup vocalists and a full band, where she put her powerful vocals on full display.
Chadwick Boseman's posthumous wins for Outstanding Actor and Outstanding Supporting Actor in a Motion Picture
Chadwick Boseman was honored in the best way possible for his roles in Spike Lee's Da 5 Bloods and Ma Rainey's Black Bottom, where he won Outstanding Supporting Actor in a Motion Picture and Outstanding Actor in a Motion Picture, respectively. In a heartfelt moment, his wife Simone Ledward Boseman tearfully accepted the awards on his behalf. She delivered a moving speech that encouraged Black people at large to take better care of themselves as a result of the disease, colon cancer, that took the life of her late husband.
Maxwell's commemoration of 'Urban Hang Suite' 25 years later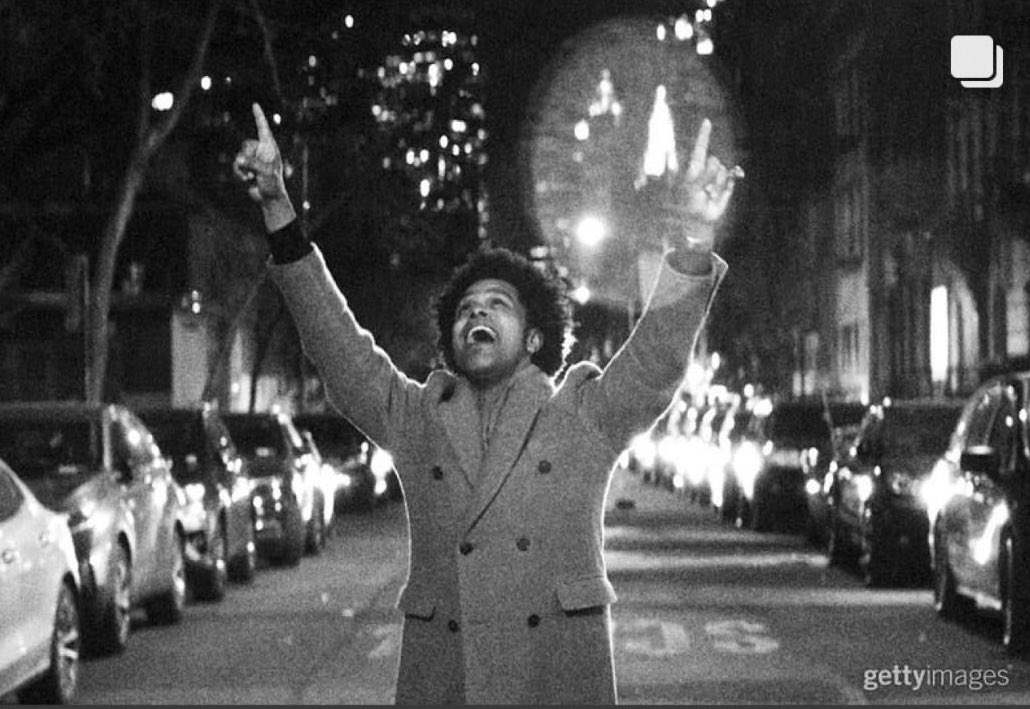 In honor of his debut album Urban Hang Suite turning 25 this year, soul legend Maxwell delivered a show-stopping performance in true New York fashion. The New York native took to the Brooklyn streets to recapture his hit "Ascension (Don't Ever Wonder)" in a black-and-white pre-recorded visual for all his fans to enjoy once again.
Eddie Murphy being inducted into the NAACP Hall of Fame
Comedic legend and actor Eddie Murphy was virtually inducted into the NAACP Hall of Fame by his longtime friend and "Coming 2 America" co-star Arsenio Hall where he joins the likes of powerful figures such as Lena Horne, Oprah Winfrey, Stevie Wonder, Spike Lee, Ray Charles and Sidney Poitier.
Michelle Obama honoring Stacey Abrams with the first-ever Social Impact Award
Former first lady Michelle Obama had the honor of presenting political figure Stacey Abrams with the first-ever Social Impact Award for her crucial work during the 2020 election, in which she implemented grassroots organizational practices to turn Georgia into a democratic state. "I stand beside the organizers and activists who refused to allow the stubborn realities of systemic injustice to stop them from protesting in the streets, at the ballot boxes, and in the halls of power," Abrams declared in her acceptance speech. "I share this award with all those who champion progress, equity, and the truth of who we are and who we must become as a nation."
The Fashion-Style Moments
Not having a red carpet at this year's ceremony didn't stop attendees – especially the women – from showing off their glitz and glammed-out looks from home. From gorgeous ballroom gowns to decked out tuxedos, stars like Regina King, Marsai Martin, Issa Rae, Tracee Ellis Ross, Janelle Monáe, and more delivered some of the most fashion-forward style moments of the evening.
The Memoriam
This year's in memoriam portion of the awards included a special tribute to every public figure and star we lost over the last year – including people like Little Richard, Andre Harrell, Pop Smoke, Naya Rivera, Breonna Taylor, George Floyd, Ahmaud Arbery, and others. The tribute concluded with footage of Chadwick Boseman's memorable prayers from the 2017 NAACP Freedom Fund Awards Dinner.