New York City was set ablaze by saints and sinners alike for the annual Met Gala. The 2018 theme was Heavenly Bodies: Fashion and the Catholic Imagination and many of the star-studded went all in to shine on the red carpet.
The epic night of fashion is held yearly at the Metropolitan Museum of Art and, although the lavish looks steal the show year after year, this benefit event helps to support the Metropolitan Museum of Art's Costume Institute. It also serves as the department's grand opening for their annual exhibition. This year's hosts were Anna Wintour, Donatella Versace, Amal Clooney and our fav, Rihanna.
So let's hop into some of these incredible looks from women of color on one of the most daring nights in fashion:
RIHANNA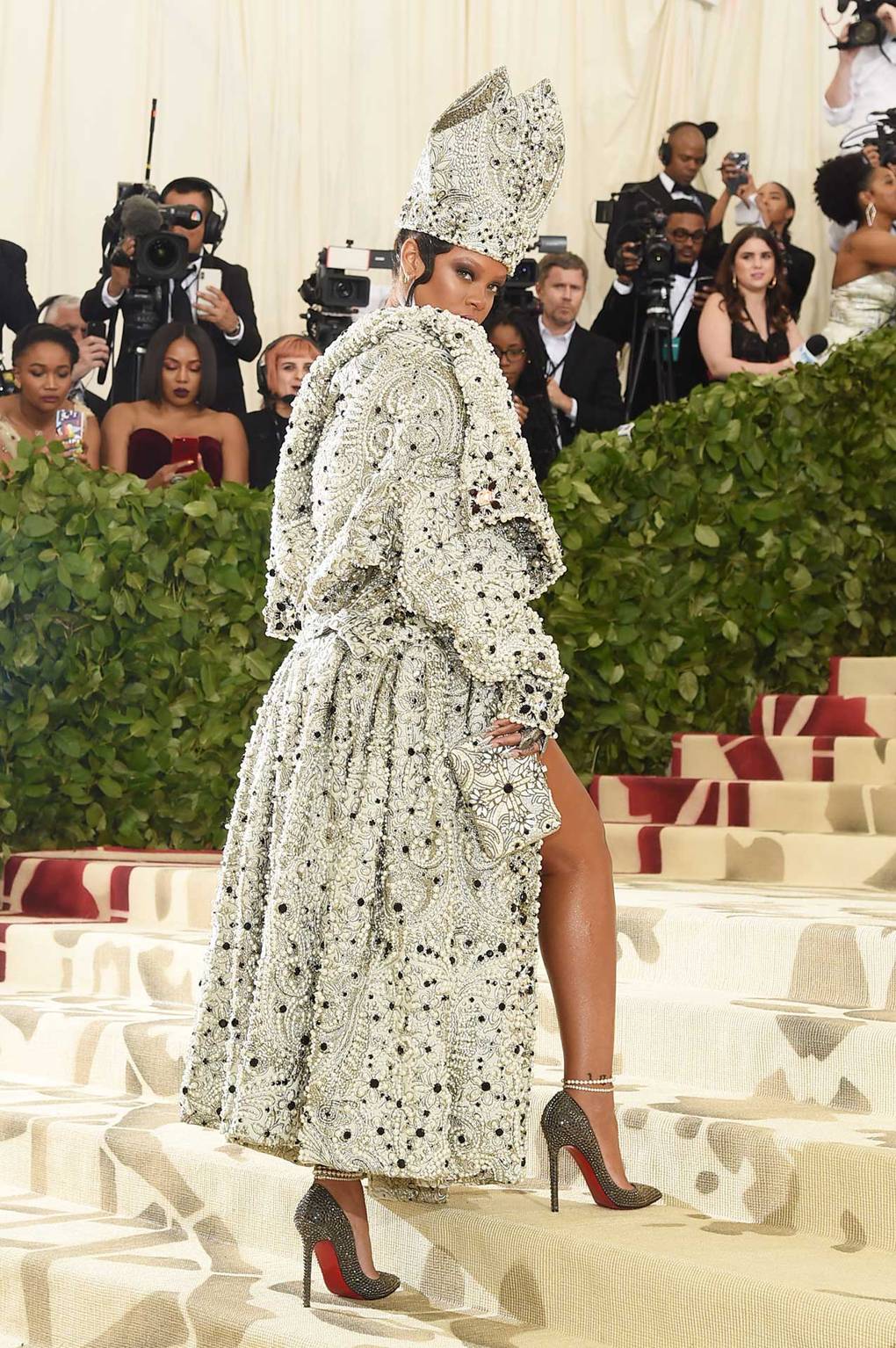 PHOTO: Getty Images
Rihanna wore a papal-inspired outfit with a breathtaking headpiece! Her outfit was from Maison Margiela by John Galliano.
LENA WAITHE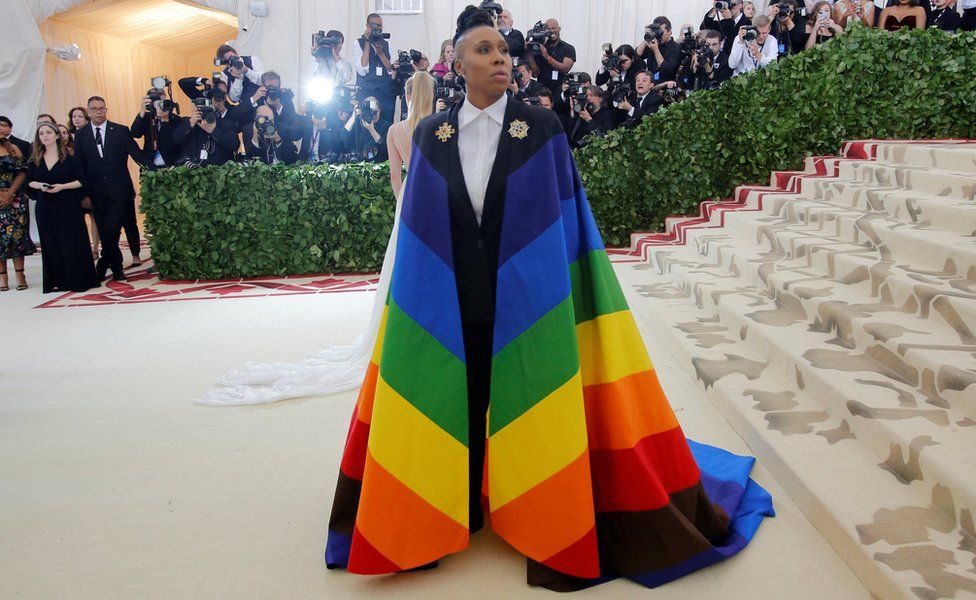 PHOTO: Getty Images
Lena made a powerful statement wearing a multi-colored cape to proudly represent the LGBTQx community at the Catholic-inspired themed gala.
SZA

PHOTO: Getty Images
SZA showed up looking like an Earth angel in her Altelier Versace gown and Chrishabana headpiece.
KERRY WASHINGTON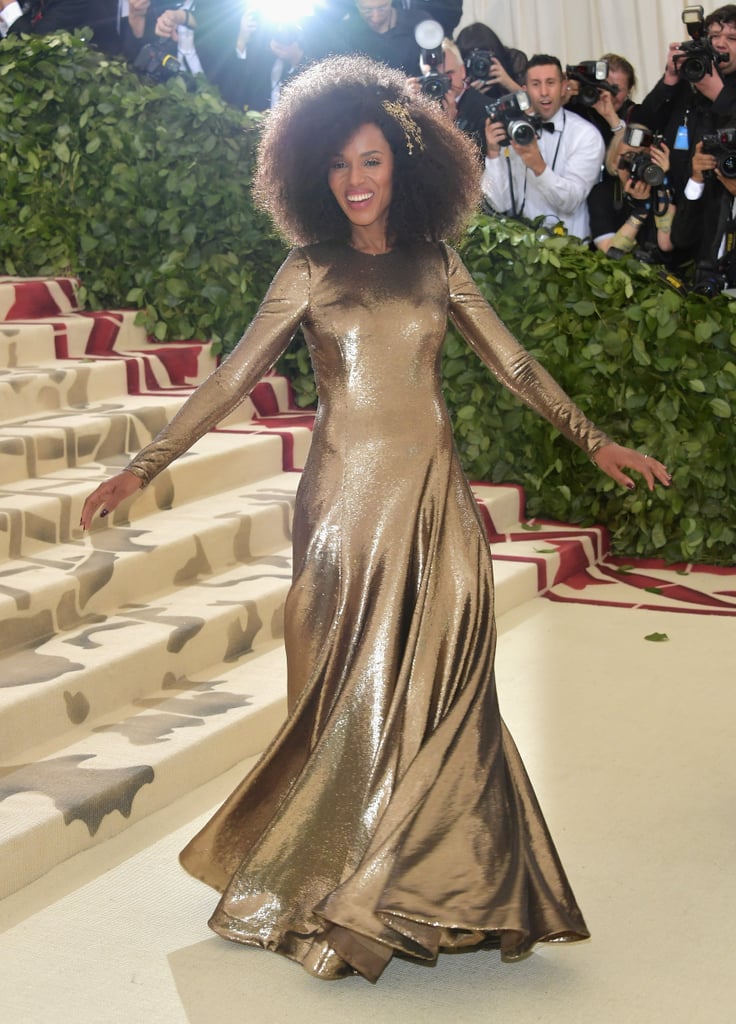 PHOTO: Getty Images
Kerry stepped out looking like a golden goddess in her gold Ralph Lauren dress.
SOLANGE
PHOTO: Getty Images
Solange gave us heaven and hood-chic with her black Iris van Herpen dress and braided-halo/durag combo.
JENNIFER LOPEZ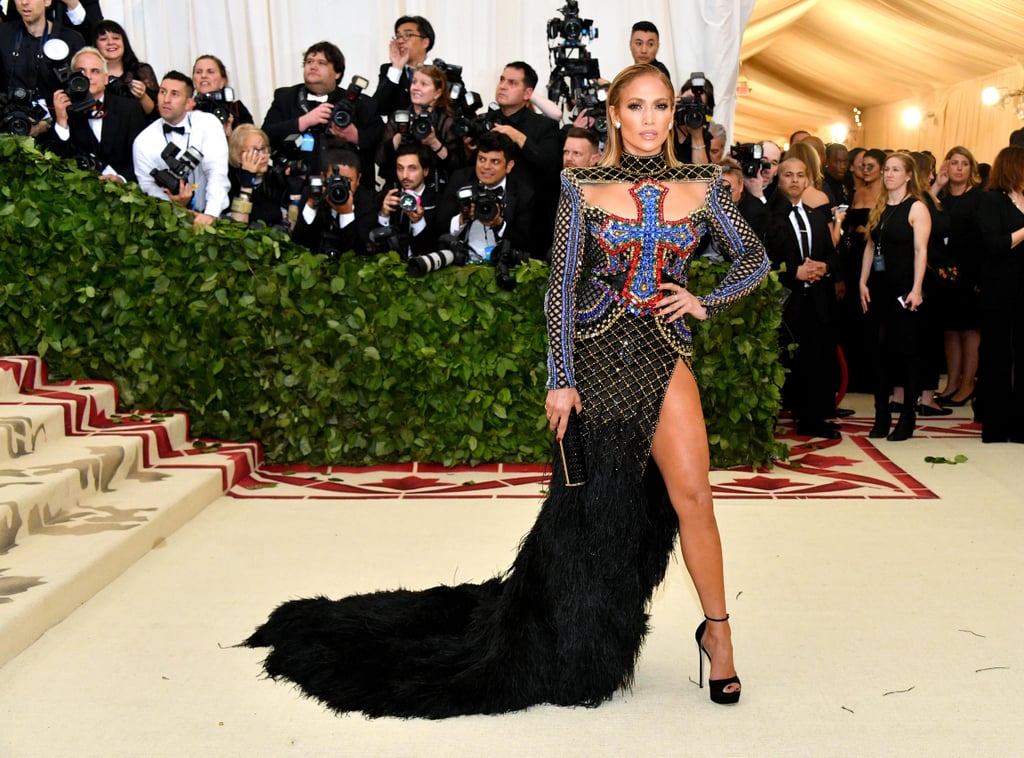 PHOTO: Getty Images
JLo stepped out leg-first in this Balmain dress, not to mention she debut a new sleek bob hairstyle.
MARJORIE HARVEY
Marjorie, with her flower crown secured around her up-do and styled in Dolce & Gabbana, looked breathtaking.
CARDI B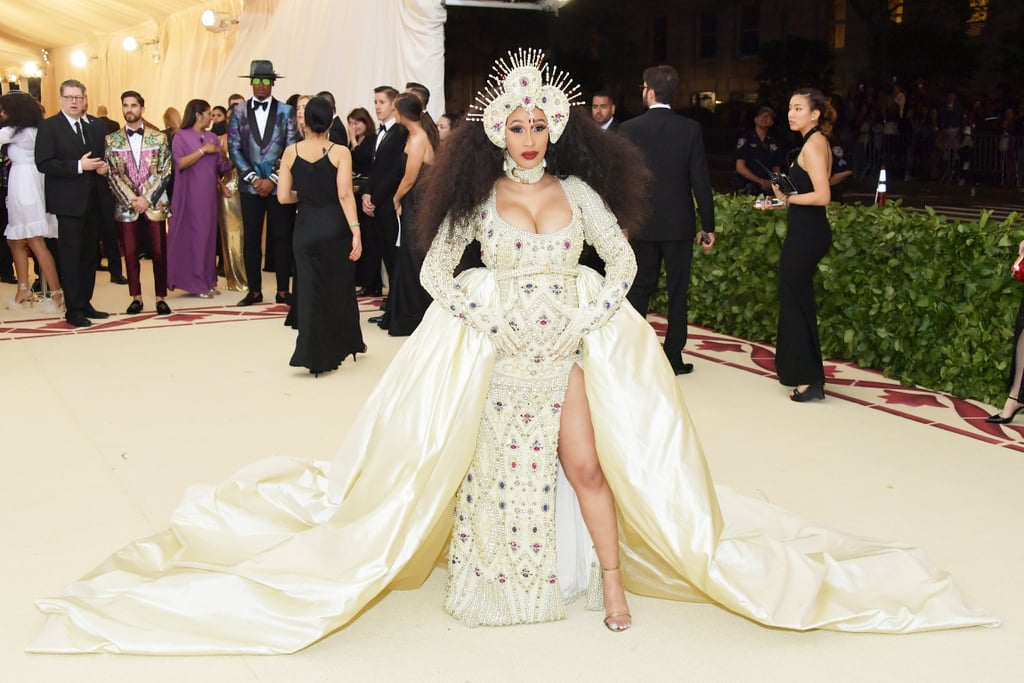 PHOTO: GETTY IMAGES
Cardi showed the essence of a heavenly mama in her embellished Moschino gown.
NICKI MINAJ
PHOTO: Getty Images
Nicki "been on" and played into her devilish side with an Oscar de la Renta gown. She also dropped the title of her new album Queen on the red carpet and shared that fans can look forward to the EP on June 15th.
PRIYANKA CHOPRA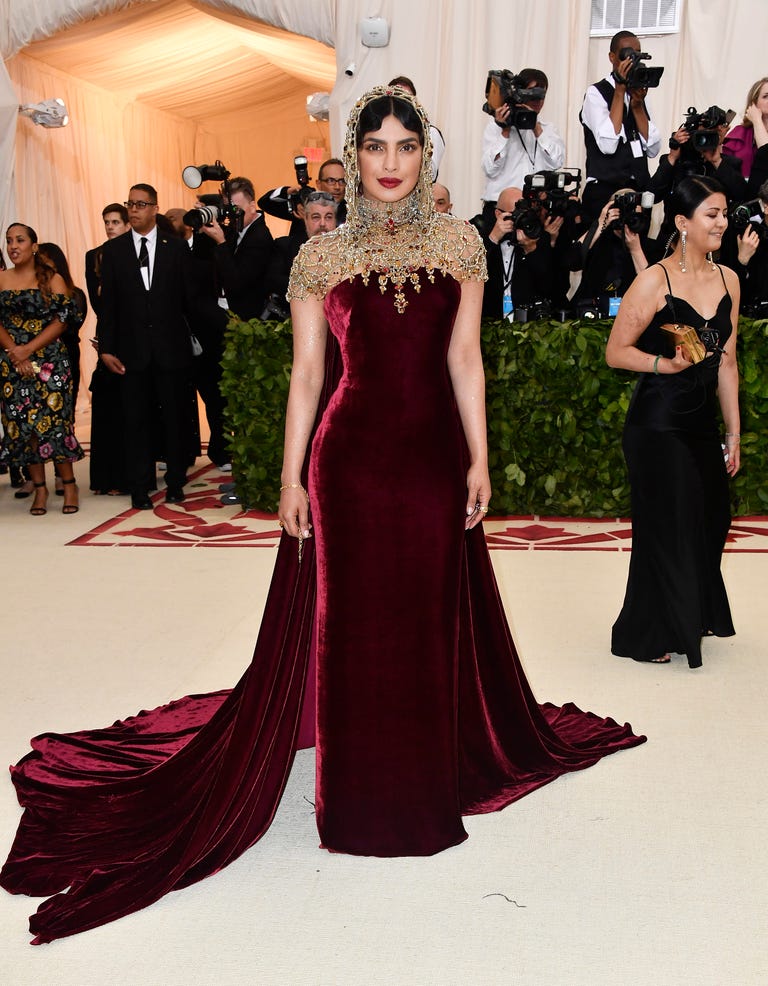 PHOTO: Getty Images
Priyanka dazzled the crowd with her Ralph Lauren gown and stunning golden hood made of red Swarovski crystals and gold beading.
JANELLE MONAE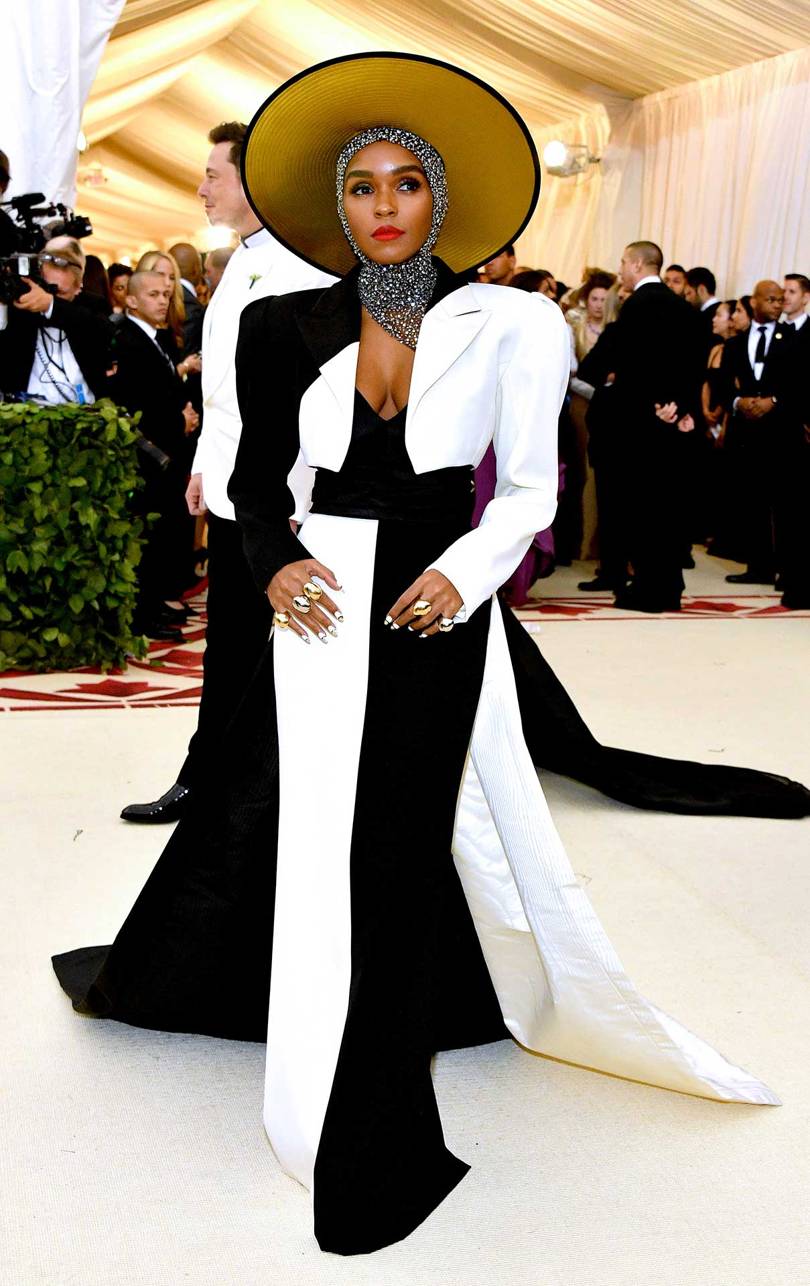 Janelle hit the red carpet with a Marc Jacobs design reminiscent of the 80s and a crystallised head wrap. According to her stylist, Jessica Smalls, they used Vaseline® Intensive Care™ Cocoa Radiant Smoothing Body Butter to keep her heavenly glow beaming all night long.
ISSA RAE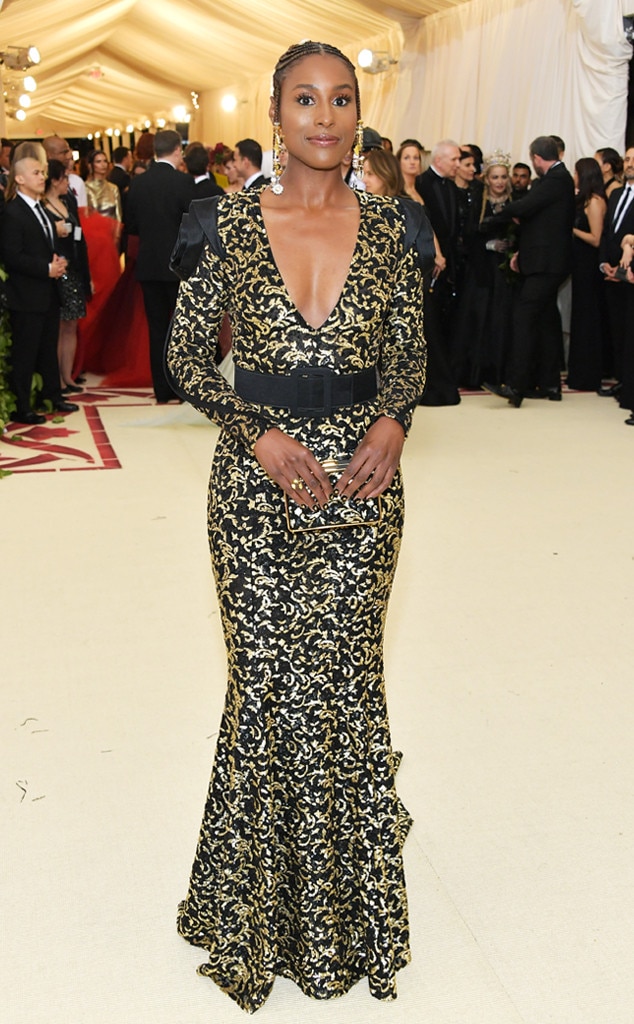 Issa kept it godly in her Michael Kors dress and celestial braids styled by Felicia Leatherwood. Felicia used Suave Professionals to help her achieve the look including: Suave Professionals® Avocado + Olive Oil Smoothing Shampoo and Conditioner, Suave Professionals® Avocado + Olive Oil Leave-In Conditioner and Suave Professionals Natural Hold Micro Mist Hairspray.
ZENDAYA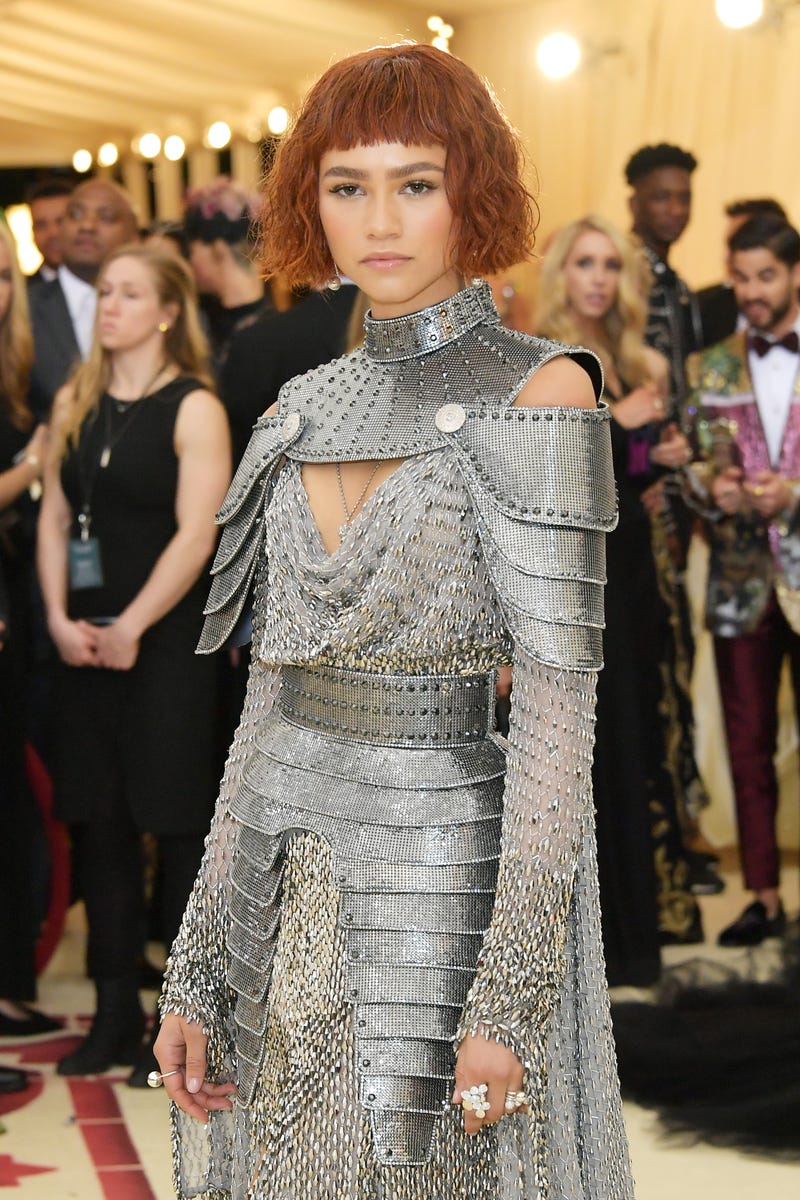 PHOTO: Getty Images
Zendaya served up Joan of Arc realness in her armor-like gown by Versace, blunt-cut red wig and undeniable strength in her stride.
LAURA HARRIER

PHOTO: Getty Images
Laura gave off "school-girl" vibes with her flirty Louis Vuitton mini-dress. ApotheCARE Essentials Lead Stylist Teddi Cranford completed her look with 60s wave inspired hairstyle.
YARA SHAHIDI
PHOTO: Getty Images
Yara, Met Gala newcomer, looked like a blushing bride in her Chanel couture gown.
EIZA GONZALEZ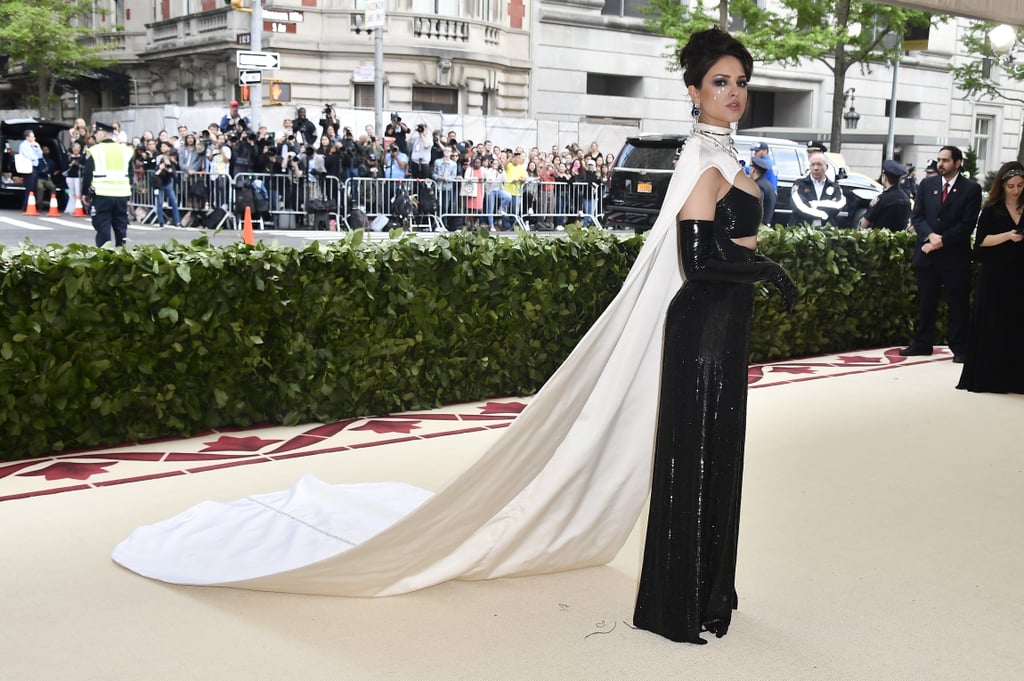 Eiza played with the traditional nun look in her Prabal Gurung piece.
MINDY KALING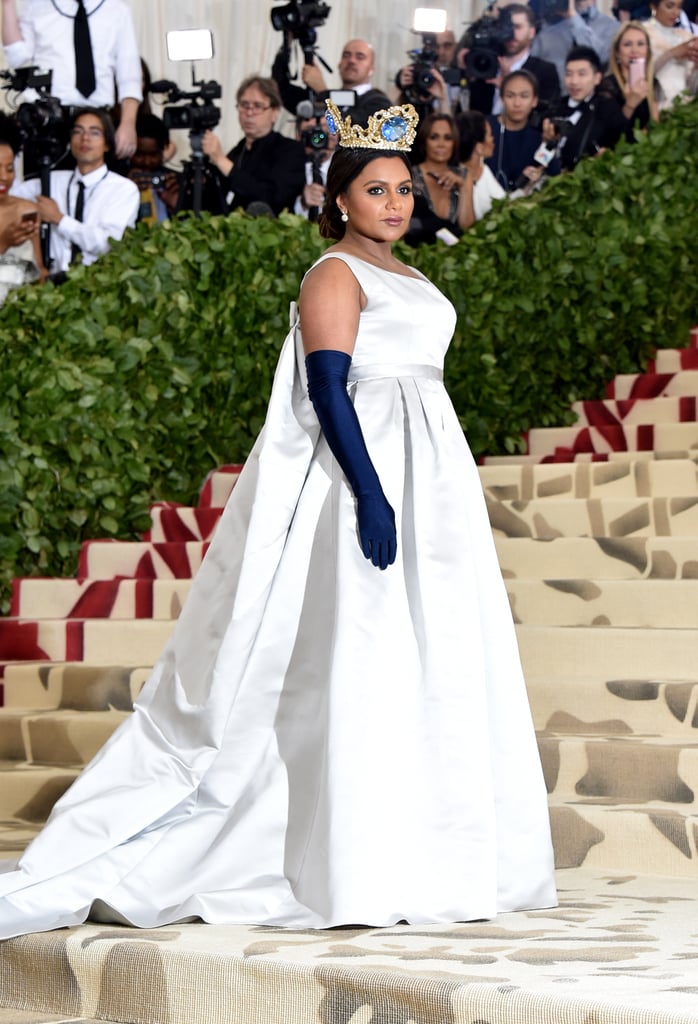 PHOTO: Getty Images
Mindy showed up as a Queen in her silver Vassilis Zoulias gown and eblow-length navy blue gloves.
GABRIELLE UNION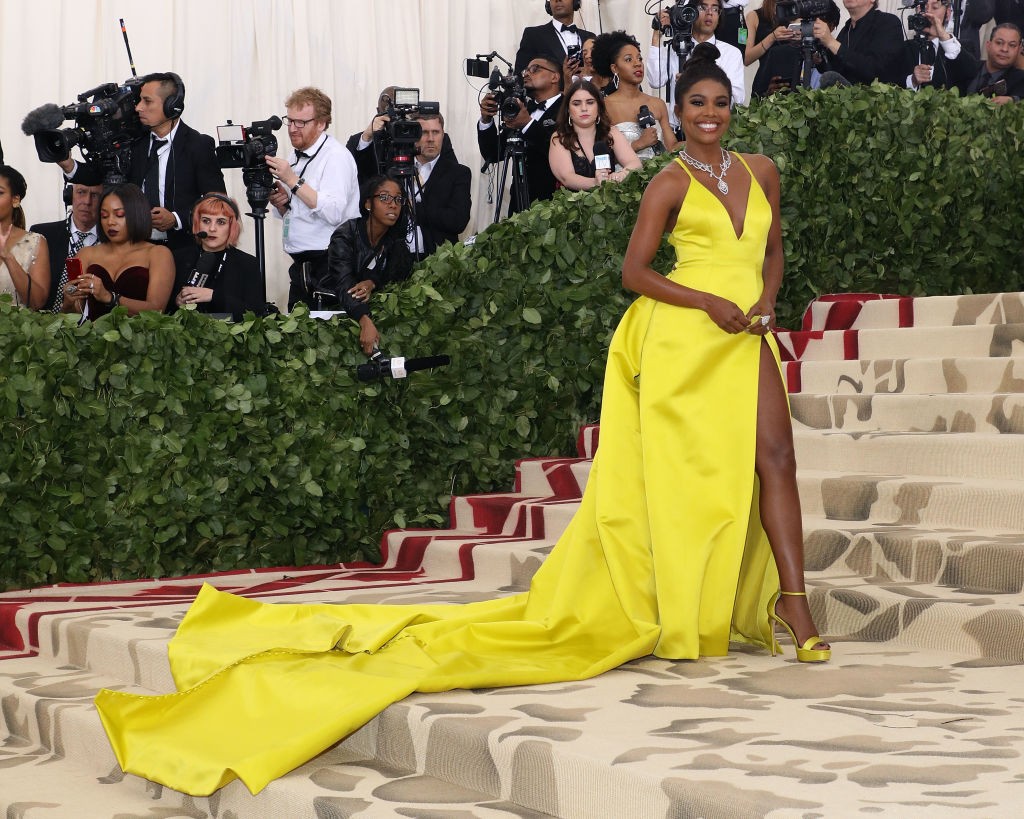 PHOTO: Getty Images
Gabrielle had the crowd saying "Hello, yellow" in her Prabal Gurung gown.
And Black love took center stage with KESHA WARD
Amidst the glitz and glamor, rapper 2 Chainz proposed to his now fiancee Kesha on the Met Gala's red carpet!
Whew! So many looks! So much beauty! So much elegance! And we can't let you leave without dropping this gem of moment on you:
Join us in ATL for the most magical black girl conference, Summit21. Click here to get your ticket today!