Nothing's more frustrating than achieving the perfect curls for the day, tying them up to go to sleep, then waking up the next morning to see that your perfect creation is destroyed. If you've been sleeping on cotton pillowcases, then you know the struggle. But we're here to tell you a little secret: silk pillowcases are the key to keeping those beautiful curls intact.
Silk pillowcases are a savior for curly hair because they promote the hair's ability to retain moisture throughout the night. This better retention of moisture helps reduce frizziness and dryness, leaving curls exactly as they were. Another amazing benefit of silk pillowcases is that they're super soft and gentle to the touch. This is important because hair is able to gently move across the fabric as you sleep with no tugging or friction. This in turn lessens the chance of split ends and breakage.
If you're ready to be on your way to pillow-soft, perfect curls, here are seven amazing options to consider!
1. Slip Silk Pillowcase
Slip's silk pillowcase is the best all around. Made with the highest quality of mulberry silk, this pillowcase will leave your hair with the "ultimate combination of shine, thickness, softness and durability." It also combats other beauty concerns by reducing any visible signs of aging, and delivering quality sleep.
Courtesy of Amazon
2. Brooklinen Mulberry Silk Pillowcase
This silk pillowcase has received a 4.8 rating out of 5 stars. Available in four designs including Ivory, Carbon, Blush and Celestial, this pillowcase will protect both hair and skin from friction; while remaining "naturally cool to the touch."
Courtesy of Brooklinen
3. Kitsch Satin Pillowcase
Designed by a team of experts, Kitsch's satin pillowcases promise to be your "newest nighttime necessity," it's soft satin material allows for curls to stay frizz free, and even features pillow cases in a wide variety of styles and colors, accompanied by eye masks and scrunchies. How's that for a good deal?
Courtesy of Sephora
4. Casper Silk Pillowcase + Sleep Mask Set
Casper's silk pillowcase is "luxurious" and "breathable" as its also formulated with 100% mulberry silk. It also protects the hair and skin from friction damage and is available in three set colors including Peach, Oatmilk and Indigo.
Courtesy of Casper
5. Shhh Silk Pillowcase
Shhh's Silk Pillowcases are made from 100% high grade mulberry silk and available in a wide range of colors and designs, from marbles to florals. This pillowcase promises to not only care for hair, reducing knots and split ends, but also to care for skin by reducing sleep lines and promoting hydration. It's also a great investment due to its ability to also regulate body temperature.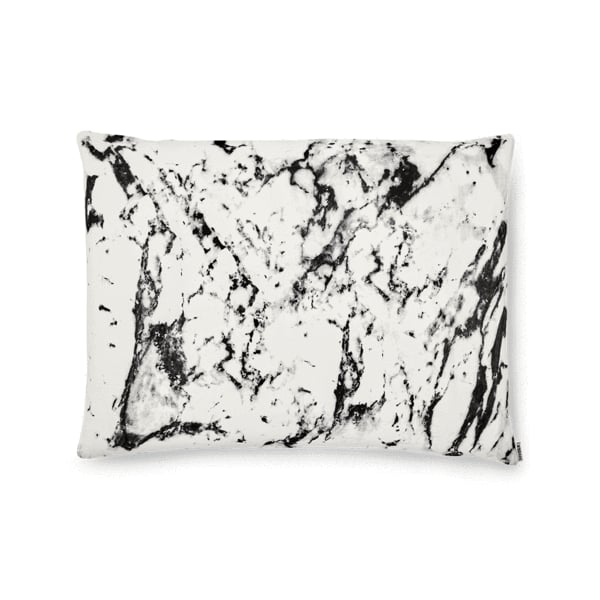 Courtesy of POPSUGAR
6. Bedsure Satin Pillowcase
Bedsure's Satin Pillowcases are breathable, soft and cozy, anti-static and machine washable. Available in a total of nine colors, these pillowcases also come at an extremely affordable price and have received 4.9 out of five star reviews.
Courtesy of Bedsure
7. Blissy Pillowcase
Blissy's Pillowcases are moisture-retaining, cooling, hypoallergenic, bug resistant and made with natural fibers. They're also available in a wide range of sizes from standard to king to youth and toddler. It's wide variety of shiny shades and designs also makes it a perfect choice for just about any and everyone!
Courtesy of Blissy