Finding a great moisturizer for sensitive skin can oftentimes feel like trying to find the one needle in a haystack; time-consuming, sometimes misleading and quite difficult. Unlike others who can slather whatever's on their vanity right onto their skin and have no issues, you on the other hand are left to wonder what is going to break you out, make your skin go into overdrive–or if you have dry or oily skin–figure out what's going to exacerbate your problem areas even more. When you've got sensitive skin, trying every trendy moisturizer, serum, or face mask definitely calls for caution, as any active chemicals can easily irritate your skin's surface and leave you with more damage than good. And let's face it: although we'd all love to get specific product recommendations from a specialized dermatologist, many of us are looking for budget-friendly fixes that'll also leave our skin calm, cool and collected.
The first thing you must look for in a good balm for your sensitive needs are the ingredients that'll help reduce redness, inflammation, and create a barrier to protect you from pollutants and free-range radicals. Strive to find gentle moisturizers that have green tea or chamomile extract, both known to soothe with rich antioxidants and help bring inflammation down (perfect if you've just used a scrub or something harsher on the skin beforehand). Trendy ingredients like hyaluronic acid may actually be a win for you, as it is a natural moisturizing polysaccharide, holding up to 100x its weight in water. Also, natural ingredients such as goat milk and a list of oils help the skin during inflammatory episodes while replenishing the skin's moisture levels, especially after cleansing. The secret here is making sure you are finding products that are going to be gentle and work for you, not against you.
There are a few elements in moisturizers you should try to stay away from, especially if you don't necessarily know what your skin's triggers are. For sensitive skin types, we should stay away from anything with high levels of alcohol (dries your face out), strong frangrances, and even sunscreen ingredients such as octinoxate and oxybenzone. The good news is that we've got five tried-and-true moisturizers for those out there (myself included) who suffer from sensitive skin.
The Milky Cream that Replenishes Moisture
The Goat Milk Cream by Kate Sommerville is a staple in my beauty arsenal and a must-have when looking to moisturize your skin without irritation. The texture is creamy yet not thickening nor watery, adding a luxe feeling as you apply it on your skin after cleansing. It contains milk polypeptides which help nurture and replenish moisture for dry and sensitive skin, and the goat milk delivers deep hydration that supports the skin's natural lipid barrier. Some other bomb ingredients include jojoba and avocado oils, both of which hydrate and condition, and aloe which soothes skin that might be prone to dryness or cracking.
The Soothing Emollient To Calm Redness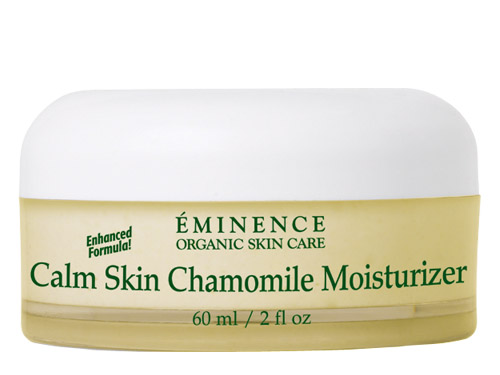 This soothing moisturizer may be on the pricier side, but the list of rich ingredients make up for its price point. With chamomile tea, calendula oil, shea butter, sunflower oil, grape leaf extract and aloe vera juice, it's literally the perfect cocktail for those with sensitive skin. The product not only calms and balances redness and inflammation, but also serves as an excellent emollient to create a fortress between your skin and freeform radicals. It'll also provide hydration to dry or parched patches you might have, great for those with dehydrated, combination or even dry skin types.
The Budget-Friendly Moisturizer That'll Ensure Healthy-Looking Skin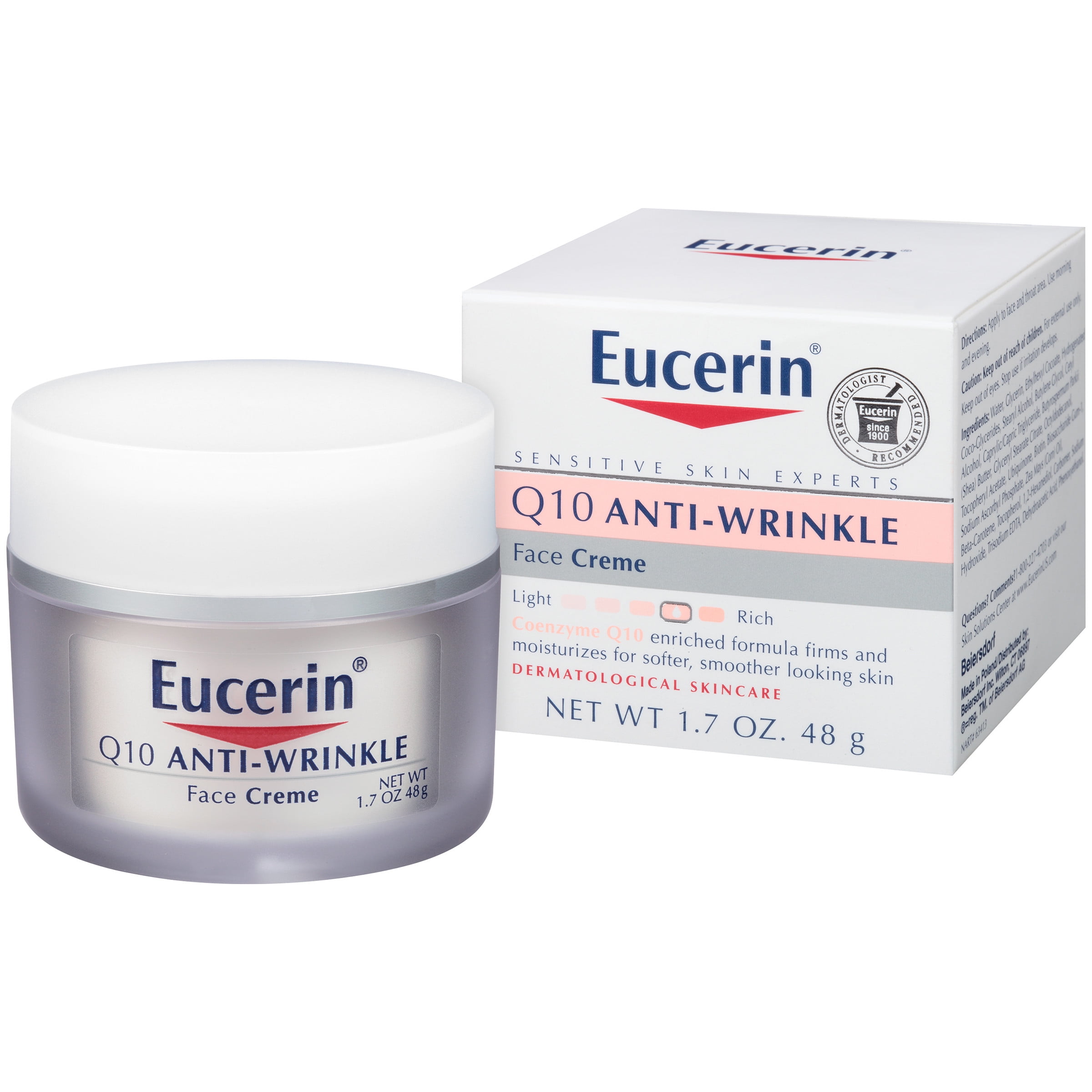 If you're a college student or someone who's working on a budget, the Eucerin Anti-wrinkle face cream is sure to get you pretty excited because it offers a lot of bang for its buck. Fragrance-free, alcohol-free, and non-comedogenic, this face cream won't clog your pores and is sure to help prevent irritation to the skin. One of its two main ingredients, glycerin, is a humectant that's naturally derivative of plants, guaranteed to moisturize the skin by drawing water from the air into the skin's outer layer. So you're getting double layers of hydration, not to mention the Coenzyme Q10 and Vitamin E ingredients that form a powerful antioxidant complex as well as restore vital, healthy-looking skin.
The Antioxidant-Packed Facial Oil That Does Everything
If you haven't heard of the mystical wonders of Drunk Elephant products, I am here to assert that this facial oil is on a whole new level of skincare. It contains virgin marula oil and reduces fine lines, wrinkles, redness and blotchiness in the skin, all while improving the elasticity and 'bounce' in it. For those of us needing that extra boost in moisture, look no further–it's high in antioxidants and anti-inflammatories such as Vitamin E, tocotrienol, and flavonoids. Also rich in Omegas 6 and 9, the facial oil helps to moisturize, lock-in and seal your skin from anything that can penetrate your pores (wonderful pre-makeup). If none of those things interest you, know that this oil doesn't have any drying alcohols, silicones, chemical screens, SLS or fragrances/dyes, so irritation is a thing of the past.
The All-Natural Moisturizer For a Fresh, Clean Sensation
For those of us with super-sensitive skin, this natural moisturizer is chock full of wonderful natural ingredients that won't leave us crying or reaching for hydrocortisone. With hyaluronic acid, shea and mango butter with grape seed, coconut and avocado oil, the ingredients penetrate deep into your skin, giving your skin all the natural ingredients and boosts it needs while tackling problematic skin, whether you suffer from dryness or oily-combination. Because it's lightweight (hey, no pore-clogging) and free of parabens, dyes and fragrances, it's especially helpful in ensuring you won't have any pesky irritation, both when you first put it on and when you apply your makeup. And vegans, rejoice! This product is also vegan and cruelty-free.
What are your favorite moisturizers for sensitive skin?