This past Summit 21 2019 in Atlanta was a huge success! So much so that we have to keep the party going, sis. As we gear up for an encore of Summit 21 this October in Los Angeles, we proudly will feature the many dope #BossWomen who know what it takes to be a thriving entrepreneur.
Black Girl Magic is more than a concept, it's a lifestyle. In her efforts to invite Black women to find magic in themselves, spoken word poet, author and activist, Mahogany L. Browne, channeled this empowering way of living into a poetic, narrative journey from girlhood to womanhood. Featured on our Summit 21 Must-Read Book List, 21Ninety caught up with Browne to discuss where she gained her inspiration from, what advice she has for inspiring writers, and what projects we can expect to see from her in the future.
Check out our exclusive interview with Mahogany L. Browne below.

21Ninety: When did it occur to you that you were destined to be a writer?
Mahogany L. Browne: I've been writing since fourth grade. I've been a full-time writer since 1999. I've been a full-time artist since 2001. Writing has been in my blood since I was stealing books from the library and being asked to bring them back five months later. I've been a writer since before I could remember. I would tell stories to anyone that would listen.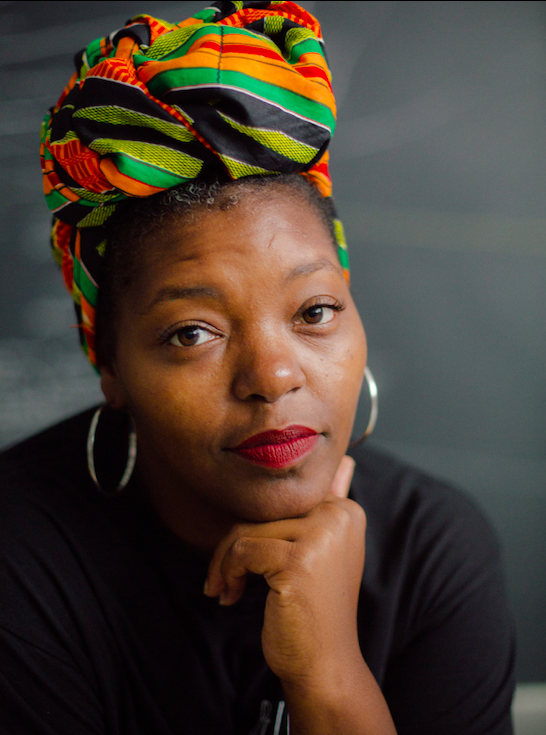 Photo: Mahogany L. Browne
21N: What inspired you to write Black Girl Magic?
MLB: The mothers of the victims of police brutality. The sisters surviving human trafficking. The college graduates and the college dropouts. The collage makers, coffee baristas and my grandmothers. The women with hard to pronounce names and magically spelled nicknames. The bop. The dances and the girls with the asymmetrical haircuts.
21N: Are there any correlations between Black Girl Magic and your work as an educator?
MLB: I wrote the poem for the young girls I saw walking with their shoulders hunched and their eyes down. I wrote the poem for the young girls blazing through the hallways laughter on a trillion. I wrote the poem for the Cardi B's & the Fannie Lou Hamer's.
Photo: Mahogany L. Browne
21N: What advice can you give aspiring authors about writing their first book?
MLB: Read constantly. Write even more. Find you a crew that would like to provide feedback. Find circles outside of your circle. Look at what is being published, what voice is missing? Introduce that voice to the canon. Don't be deterred.
21N: Are there any projects you're working on that we should be on the lookout for?
MLB: I just finished my first Young Adult Novel and its all about a young girl's journey to celebrate herself through obstacles including colorism, assault, gender equity and a fractured friendship.
Photo: Mahogany L. Browne
21N: For members who attended this year's Summit 21 Conference, what do you hope they took away from reading Black Girl Magic?
MLB: I hope they take away the urgency in our need to reclaim joy. To take up space. To smile wide and bright, or not at all. I hope this poem allows them to gather themselves and have the strength to walk into any room they desire, because they belong everywhere. Black girls and women and sisters and aunties and mothers and grandmothers have been magic.
---
Ready. Set. Boss. Our daily email is pouring out inspiration with the latest #BlackGirlBossUp moments, tips on hair, beauty and lifestyle to get you on track to a better you! Sign up today!