Nothing is more uncomfortable than chapped lips in the winter. Everything around us is already dry, and chapped lips only accentuate our need for moisture. Vaseline and chapstick are great for a quick fix but the best way to get rid of (and stay away from) chapped lips in the winter is by finding the perfect lip scrub.
Lip scrubs are similar to chapstick but are made with "a creamy, moisturizing emollient and a slightly grainy-feeling exfoliating agent." The exfoliating agent removes dead skin cells from your lips, while the emollient delivers much needed hydration and polish. Lip scrubs are made with a variety of ingredients, including honey, sugar, olive oil, coconut oil and more; and can even be made as an at-home D.I.Y. project. They're also a great tool to have because they allow for your other lip products to absorb more deeply.
Here's eight lip scrubs that you won't regret grabbing this winter.
1. Dior Lip Sugar Scrub
Dior's Lip Sugar Scrub exfoliates lips with grains of sugar that melt away, leaving lips "incredibly soft" and glossy looking. Not to mention, it also comes in a pretty pink tube cover with silver hardware and "DIOR" embossed on the cover – definitely a cute staple to keep in your purse this winter.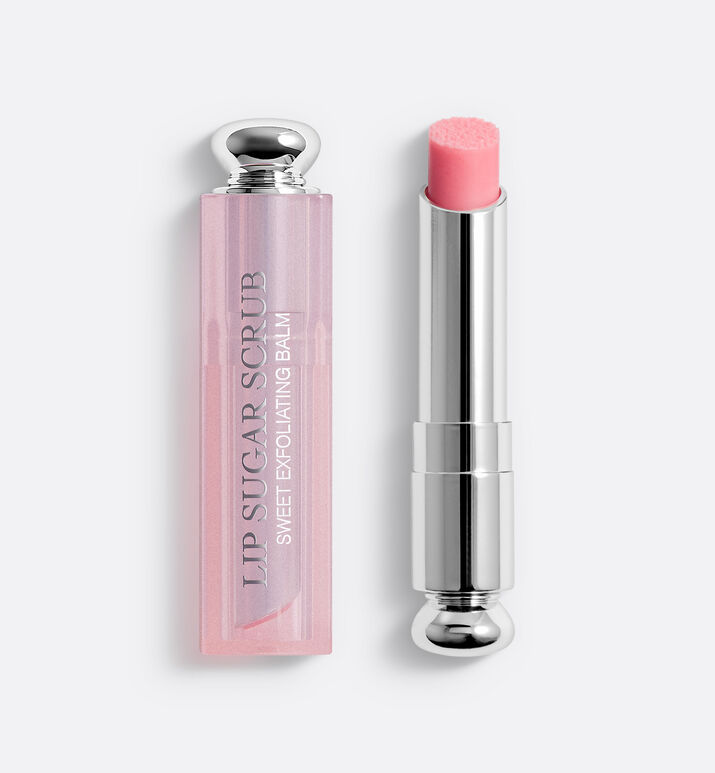 Courtesy of Dior
2. Kaja Balmy Bento Lip Balm
This lip scrub is actually pretty handy to have because it's a two-in-one: lip balm and lip scrub. Its top stack features a coconut lip balm while the bottom contains a pineapple lip scrub. Both formulas are extremely nourishing, leaving lips flake-free, soft and smooth.
Courtesy of Sephora
3. Mac Cosmetics Lip Scrubtious
Mac's Lip Scrubtious is another sugar based lip scrub that will leave your lips undeniably smooth, hydrated and "oh-so -smoochable." It's also available in three flavors which include Candied Nectar, Fruit of Passion and Sweet Vanilla.
Courtesy of Sephora
4. Bite Beauty Agave+ Weekly Lip Scrub
Bite Beauty's Agave+ Weekly Lip Scrub is a convenient 3-in-1 product which cleanses, exfoliates and conditions lips. Clean and vegan, this product is formulated with organic golden sugar to exfoliate, papaya enzymes to "lift away flakes", and sugarcane-derived squalane to leave lips conditioned and hydrated.
Courtesy of Sephora
5. Fresh Sugar Lip Polish Exfoliator
This Sugar Lip Polish Exfoliator is the perfect first step for any lip color. It removes dry flakes with "real brown-sugar crystals" that also act as natural humectants to prevent moisture. And shea butter and jojoba oil to leave lips "silky smooth" and nourished.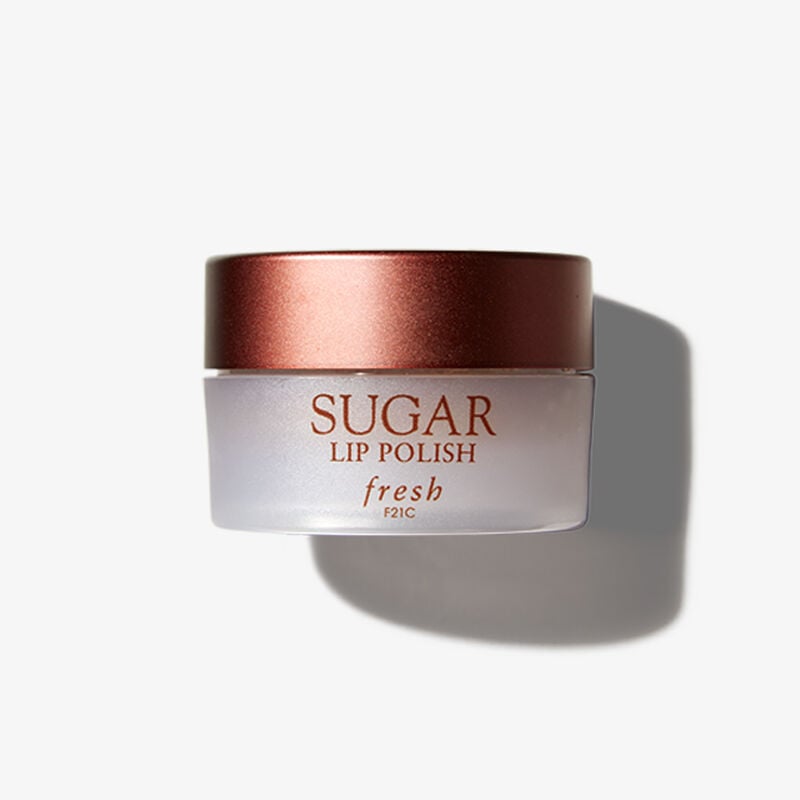 Courtesy of Fresh
6. Fenty Beauty Pro Kiss'r Lip-Loving Scrubstick
This scrubstick employs the use of "apricot-seed scrubbers" to gently exfoliate lips without leaving a mess. It features a lightweight and non-greasy formula that's also cruelty-free.
Courtesy of Sephora
7. Ilia Balmy Nights
This stick exfoliator features volcanic stone powder to "buff" away dull, flakes of skin, jojoba seed powder to moisturize lips, and shea butter to condition lips. This lip scrub is also perfect if you're environmentally conscious and want a product that is cruelty-free, gluten-free and even comes in recyclable packaging.
Courtesy of Ilia Beauty
8. Essence Coffee to Glow Coffee Lip Scrub
This Essence Coffee to Glow Coffee Lip Scrub is available at an extremely affordable price point and is perfect for a coffee lover. It uses coffee beans to remove dirt and dead skin, and promises to leave lips "feeling healthy and moisturized."
Courtesy of Ulta Beauty