It is safe to say that almost everyone and their momma has heard the phrase "Bye Felicia" at least once. But did you know that actress Angela Means Kaaya who played Felisha (not Felicia) from the popular F. Gary Gray film Friday, now runs a vegan cafe in South Los Angeles?
Jackfruit Cafe serves vegan cuisine with the same flare as soul food. Kaaya's career as an actress has spanned over decades. In addition to being in Friday, she has been in other 1990s hits like House Party 3, Hangin' with Mr. Cooper and In Living Color.
Her most recent venture has only been open to the public for four months and has already taken the neighborhood by storm.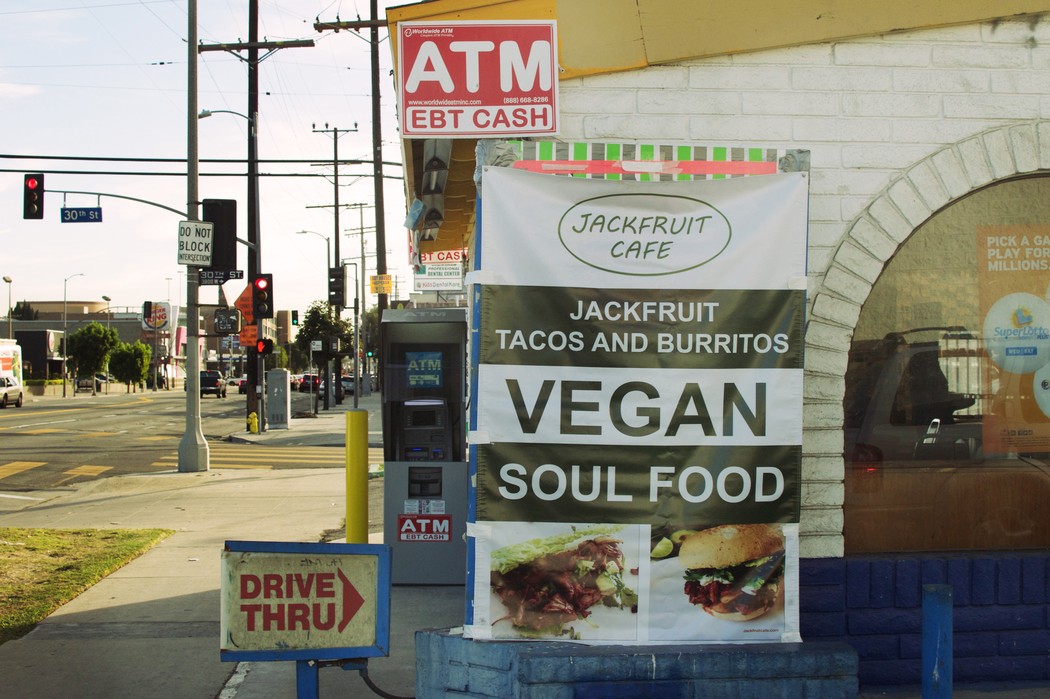 "Coming into the hood, I had to do this," she told me. "I had to do a soul food spread […] to get people's attention and to let them know I do know what I'm doing. I can cook. Trust me, I got you."
The restaurant gets its name from the rich and nutritious jackfruit that is a great substitute for meat. According to a profile about her from Vice Munchies, Kaaya prepares the fruit in multiple ways like smothered in BBQ sauce, jerk seasoning, curry, or vindaloo-style. It happens to be great in tacos. She also makes vegan burritos served with plantains and rice.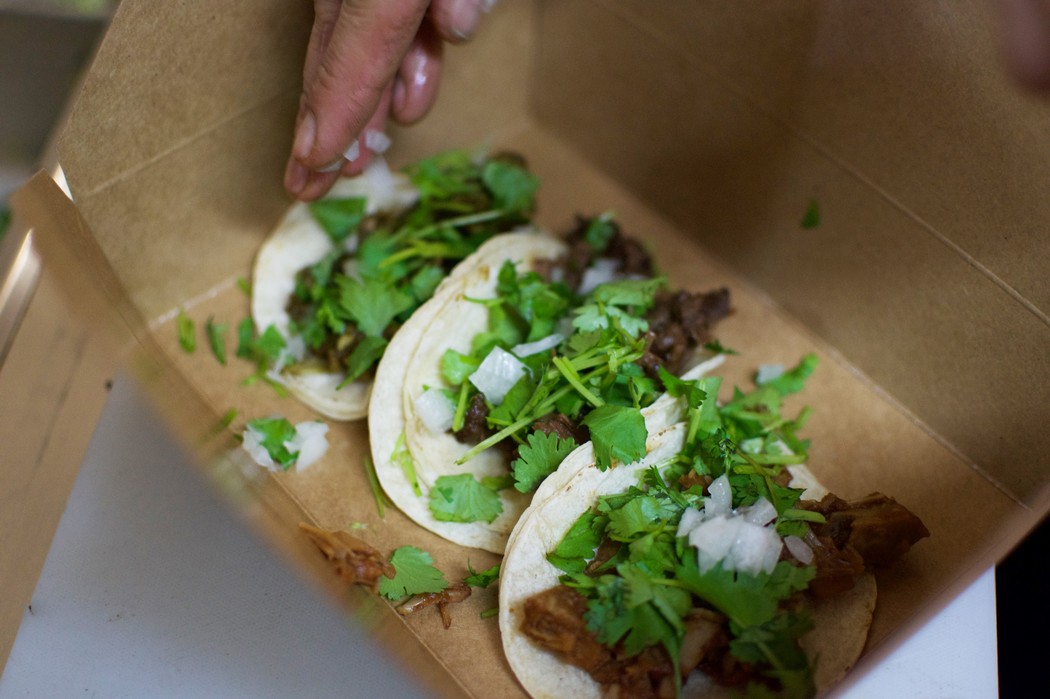 With the threat of food deserts in poor communities and a variety of unhealthy options, Kaaya's cafe is a much-needed healthy option. It turns out that pop culture icon has been eating healthy most of her life.
Kaaya grew up on a 175-acre-farm outside of Ann Arbor, Michigan, where she learned about cooking, picking and cleaning vegetables. Her experiences with meat, watching a family member kill a goat and growing up on a farm inspired her to become a vegan.
"I've been a car salesman, I've been a stand-up comedian, I've been an actress, I've been a mom, I had a production company and after this, I have something really cool coming," she said.
A modern day renaissance woman. We're here for it.