Developing a personal brand doesn't have to be as hard as it may look. With the right attitude and the right wisdom at hand, anything is possible.
There are a lot of businesses out there, and even though there may be some ideas and concepts that closely mirror yours, the plus is this: none of them have your unique touch.
I know that for me, 2019 is going to be the year I really step up and put my dreams and projects into action, so my question is this: are you coming with me, sis?
Originally reported on LifeHack, read on to discover some of the ways I plan on manifesting my dreams and starting my personal business from the ground up.
1. Be Your Authentic Self
Photo: Pexels

Because advances in technology have made it easier for people to start businesses, there is more competition in the entrepreneurial world than ever before. While it may seem daunting and like there are a million other ideas out there that are similar to yours, the truth of the matter is there is no other you.

Focus on what unique perspectives and interests you have to offer that no one else can bring to the table. For example, you want to launch a jewelry line — dope! There are tons of other jewelry lines out on the market, but what distinguishes you from the rest?

Maybe you are into environmentalism and want to source fair trade crystals from communities in need to make your jewelry. Who knows! The idea is to find ways to integrate your additional passions into your business to really give it that extra boost it needs to set it apart. At the end of the day, the options are endless and are totally up to you.
2. Be Transparent

Photo: Pexels

Remember that we live in the information age, folks. People have access to all types of data at the click of a button, and they are going to use it to make sure you are you who say you are, and that your story checks out. Be transparent about your process and what is going on behind the scenes. For example, are your products not 100% organic, and you want to say they are? Let's not go there, sis. It's best to build trust and rapport with your clients so that they will want to continue buying from you long term.

3. Get To Know Your Customer




Photo: Pexels

It's super important to have a clear profile of who your target customer is. How old are they? Where do they live? What is their income bracket? What are their hobbies? Knowing who you are selling to is crucial in order to tailor your message and get it to the right person. And not in a creepy "all seeing eye" type of way — just in a way that ensures you are not wasting your time chasing the wrong people.

If your client is a twenty-something-year-old single woman, learn how to speak her language so you can get your message across to her both clearly and effectively.

4. Do everything With Passion

Photo: Pexels

This one is important ladies, because if you're not excited about what you bring to the table, why would anyone else be? Personally, my favorite brands are the ones where the person behind them is fully passionate about what they do and could truly not see themselves doing anything else.

When you create with joy, that passion is easily felt and transmitted to your customers. If you find yourself in a slump with your ideas or your projects, ask yourself what you can do to make the process more exciting, and I promise this will translate into more sales.
5. Provide excellent customer service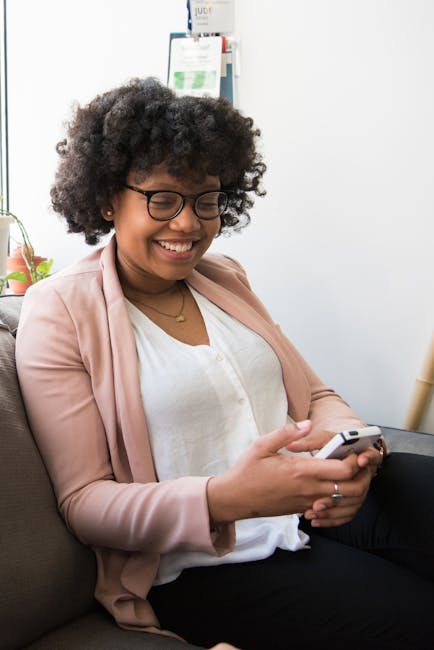 Photo: Pexels
Being completely available of service to your customers, going that extra mile, and providing that personal touch are all ways to keep people coming back time and time again to your brand.
Think of it this way, if there are a ton of different brands on the market offering the same service as you, and 95% have either lackluster, average, or just barely above-par customer service, be one of the 5% that is going above and beyond to serve your customers top-notch. This means offering deals, making returns easy, personally responding to E-mails, and just adding that extra touch that lets them know that you truly care and appreciate their business.
So there you have it! Do you have any other ideas about how to stand out above the crowd? Let us know!
---
Ready. Set. Boss. Our daily email is pouring out inspiration with the latest #BlackGirlBossUp moments, tips on hair, beauty and lifestyle to get you on track to a better you! Sign up today.