First of all, wash your face. Yes, you sis, the one sleeping in make up every night! As a beauty writer and skincare fanatic, so many of the women in my tribe want to know the secret to consistently clear skin. Although we all have different genes, being vigilant about washing your face twice a day, and every day, is the top beauty "secret" that dermatologists and estheticians share with their clients. It may seem trivial, but there is no better way to start your skincare journey than committing to washing your face at least every evening. Now from there, there are a few steps that can address things like hormonal acne, pore size, hydration, and even dark spots, and this guide will take you through a 7-step process that will level up your skin game fast:
CLEANSE
Again, washing your face at night is the ultimate move when addressing a ton of skincare issues including rough texture, breakouts, everything, girl. There is nothing better than finding the ingredients that work for you, and purchasing a holy grail cleanser that you use day and night. Specifically, the cleanser for me is the Boscia Clear Complexion Cleanser which soothes combination and dry skin types by not stripping it down to ash. This cleanser also has willow bark extract which is a natural salicylic acid that attacks clogged pores, excess sebum, and can soothe your skin from the grime and debris of city living.
Photo: Boscia Botanical Science
EXFOLIATE
Ah, my favorite part of the day! Whether you prefer chemical or physical exfoliants, this is an essential step towards sloughing off dull and tired skin, as well as, cleaning out those pores. Exfoliation ensures that dead congested skin does not build up, but instead, fights against dark spots, rough and uneven skin texture, flakiness, and overall dryness. My current favorite physical exfoliant is the Volition Beauty Turmeric Brightening Polish. I love it's fine almost microdermabrasion like crystals, but also that it can act as a mask as well. Apply it to a damp face, massage into skin, and leave it on for two minutes.
Photo: Volition
MASK
Masks are a great way to infuse your exfoliated and cleansed skin with potent ingredients for a deep treatment. For ladies who are worried about excessive oil production and acne, clay masks are especially key. I'm a super fan of the Ole Henriksen Cold Plunge Purifying Pore Mask which not only fights breakouts by detoxifying the skin barrier, but has an amazing cooling effect. This mask also has antioxidants like snow lotus and willow herb, which targets pores to shrink and smooth them out. I also love the Origins Classic Active Charcoal Clay Mask which can also be used as an overnight spot treatment on emerging pimples. Then you have my favorite hydration mask: the Farmacy Beauty Honey Potion Mask. This is a warming mask that pairs natural honey + royal jelly to leave skin quenched and supple.
Photo: Ole Henriksen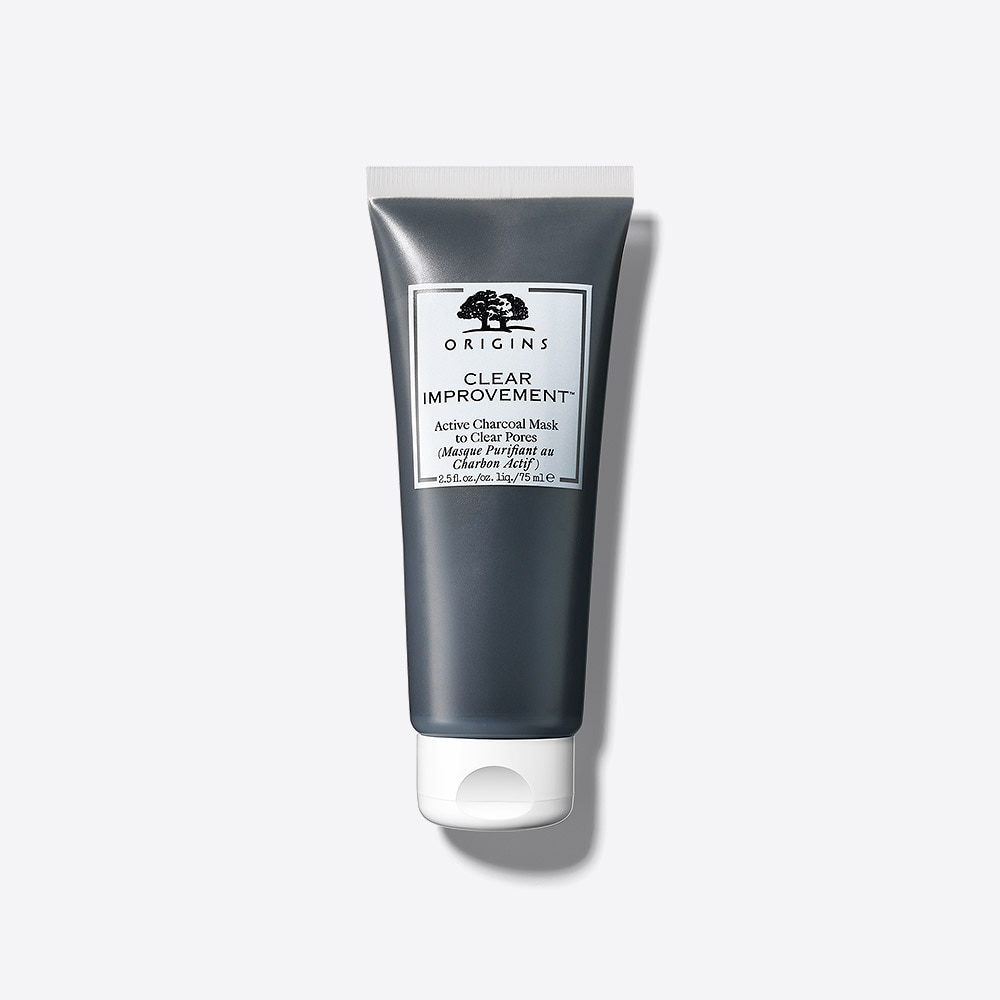 Photo: Origins
Photo: Farmacy Beauty
TONE
A step many do not understand (and could live without), toning the skin is the sad Auntie no one wants to talk to at Thanksgiving. The truth is, toning is an important part of the cleansing process, and a good toner will remove any remaining bits of oil, dirt and debris left behind by the cleanser. More importantly, toner will help soothe, nourish and hydrate the skin while restoring its delicate pH balance. That's exactly what Acwell pH Balancing Licorice Toner does for my dry skin! The licorice not only helps with cleansing, it evens out skin tone and combats discoloration, it's also a 5.5 pH balance meaning it won't strip your skin of it's natural dew.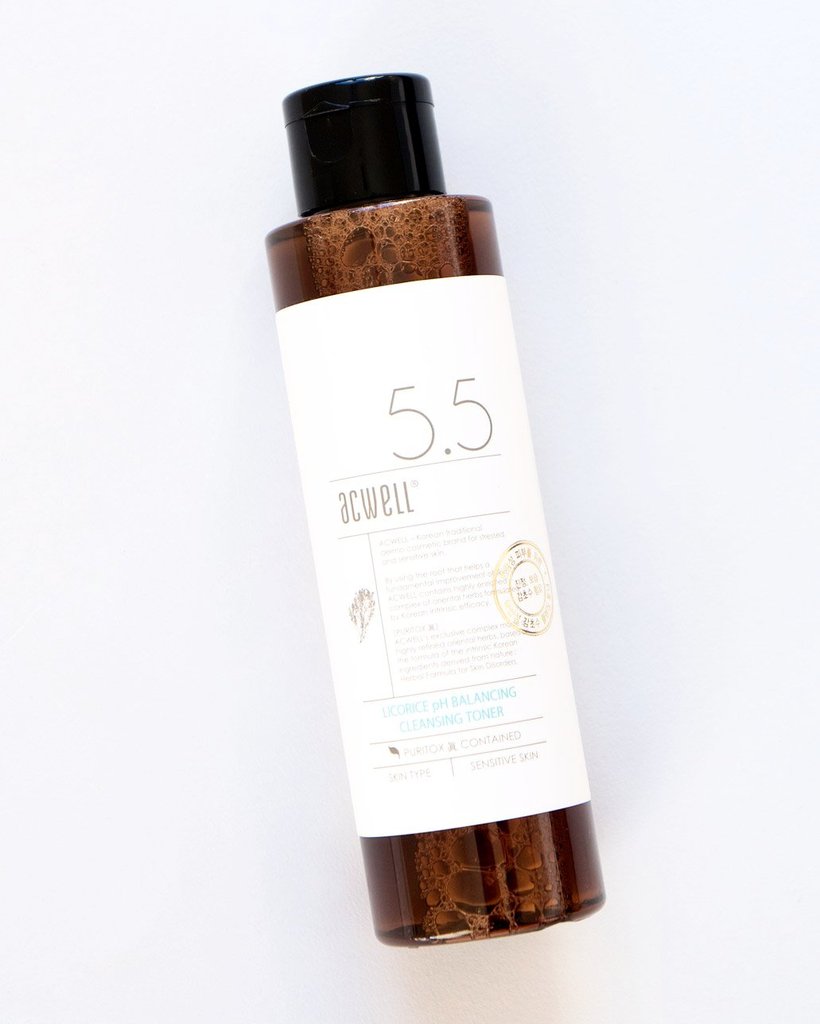 Photo: Acwell
TREAT
Serums are essentially a high concentration of active ingredients specific to your personal skin issues. Serums are also hard to navigate, especially in this day in age, when it's hard to tell which serum is actually working. If I had to pick one type of serum to recommend to my melanin sisters, it would be vitamin C. This antioxidant promotes collagen production in your skin (improving skin elasticity, reducing wrinkles, and increasing skin moisture) and along with a good SPF, vitamin C attacks discoloration and uneven complexions! For darker skin ladies, who often get a pimple or breakout that leave dark spots, vitamin C directly interferes with pigment production, meaning with extended use of Vitamin C you will see less spotting, or scaring post-breakout. The Ordinary Vitamin C Suspension is a fantastic addition to your skincare life, and at $6, the price really can not be beat.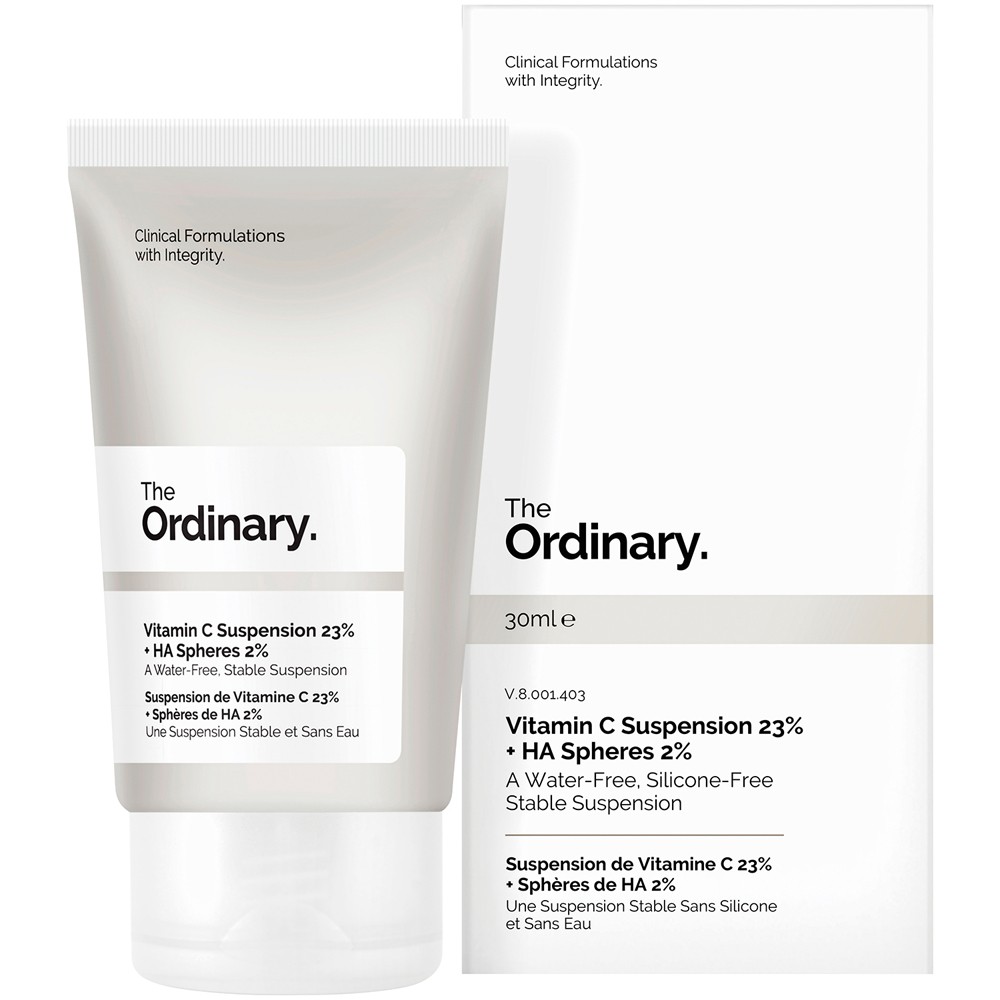 Photo: Ordinary
MOISTURIZE
Face oils have taken over the beauty community in the last few years, and for good reason. Face oils are lipophilic, meaning they can melt deep into the skin, creating a barrier that seals in moisture and water while simultaneously keeping toxins, free radicals, dirt, and grime out of your precious pores. And now, with such diverse formulas for dry, oily, or combination skin, there is a face oil for everyone! At the recent Beautycon POP event in LA, an onsite esthetician told me about the Asarai Power Trip Oil, which is a non-comedogenic oil, meaning it is specially formulated so as not to cause blocked pores (unlike cocoa butter or coconut oil.) This oil is heavier, so best to use at night, but you wake up plump, glowing, and ready for the day.
Photo: Asarai
PROTECT
That SPF life is important, but on a personal note, I must admit that I just started using SPF last year. Before SPF, dark spots from breakouts were actually getting darker and lasting longer because I was not protecting them from the sun. The Glossier Invisible Shield SPF 30 is bae as it has the consistency of a water gel moisturizer effectively missing me with that white/gray Casper look that many SPFs leave on dark skin.
Photo: Glossier
---
Ready. Set. Boss. Our daily email is pouring out inspiration with the latest #BlackGirlBossUp moments, tips on hair, beauty and lifestyle to get you on track to a better you! Sign up today.