Who would have thought that pizza and robots were a match made in heaven? Well, Julia Collins apparently. The San Francisco native founded her startup, Zume Pizza in 2015 after opening two successful restaurants in NYC, and has since raised more than $400 million in funding to support the company.
As reported by Essence, this wildly original operation has fused robotics with cooking, creating a one-of-its kind cooking line with robots that prepare pizza and then load them into a truck that cooks them on the go.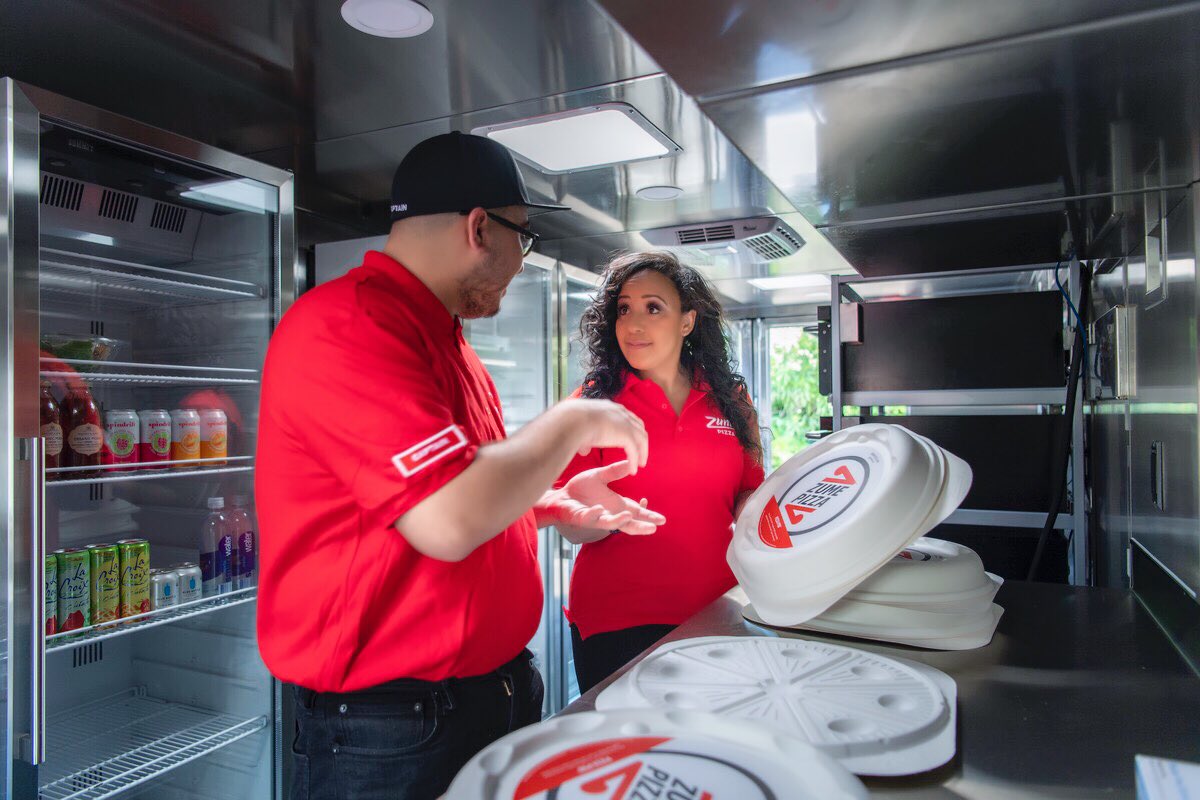 Photo: Twitter
Collins' entrepreneurial endeavor is now worth $2.25 billion and counting, with no plans of stopping soon. She recently spoke to Essence to share more information about her journey as a female entrepreneur in Silicon Valley and on her future plans in the industry.
The magazine states that Collins got her start as a biomedical engineering major at Harvard University, but returned to the Bay Area after receiving her degree to pursue her true passion: food.
"There was nothing that would please my family more than for me to get this incredible degree in [biomedical engineering]. The problem is I wasn't living my authentic truth. You know, even at 18 years old, I knew that it just wasn't for me. It wasn't until I came to Stanford Business School and I permitted myself to live in my authentic truth and to say to myself, 'Julia, it's food, this is what is meant for you. This is what the universe is calling you to do,'" Collins expressed with Essence.
During her time at Stanford, Collins got a foot in the food industry as an intern at Union Square Hospitality Group when the now famous Shake Shack was just getting its start. After she graduated, she returned to work for the well-known restaurant developer Danny Meyer before starting her very own food businesses in New York City.
A couple of years later, Collins got the calling to return to San Francisco to take advantage of the optimal market conditions she observed in Silicon Valley.
"I knew that the timing was right. I knew that I'd be able to get traction for the idea [of Zume]. I knew that the investment community was beginning to think about food, and all the conditions were right for me to move here and build this business from the ground up, but it didn't exist before I got here," Collins explained to Essence.
Despite all of the success the company has seen to date, Collins shared with the publication that being a black, female entrepreneur in Silicon Valley has a very specific set of challenges and benefits.
"I rarely ever met a female investor, let alone a Black female investor. That has changed a little bit now that I've broadened my network in the Valley. When I did find a woman present in the room, it changed the dynamic. It felt like that team was listening to me in a way that I didn't feel when I was in a room of all male investors…" Collins told to Essence.
Being taken seriously by her contemporaries has been a challenge, according to Collins, but it hasn't slowed down the company's progress one bit. To date, Zume Pizza has employed 270 people, and Collins says she plans to provide more work opportunities for women of color in the future.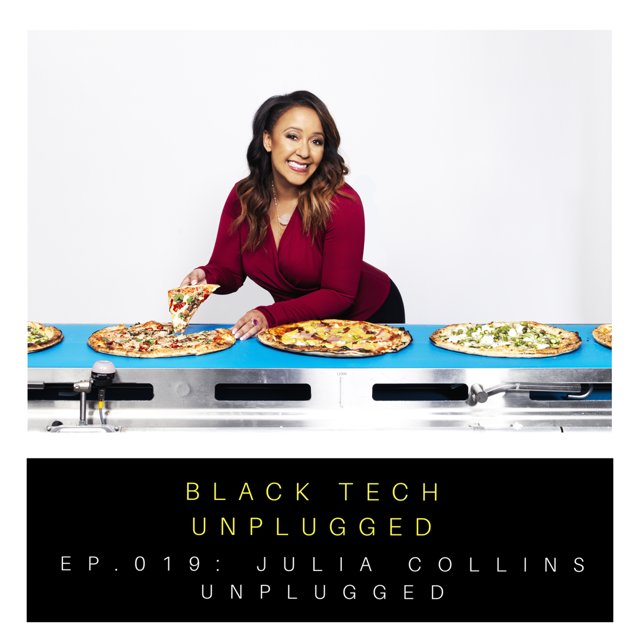 Photo: Twitter
Looking even further into the future, Collins explains that she will actually be stepping down in her role as president of Zume Pizza to focus on an additional business venture.
"The company is going to be the first food company built on a 100 percent regenerative supply chain. This means that we're moving beyond just organic food or moving beyond just sustainable food. We're moving into food and food products that actually regenerate, replenish, and heal the earth," Collins shared with Essence.
Although stepping down from her role as president is bittersweet, Collins says she is excited to have the freedom to do "whatever she wants."
"Because of all the incredible fortune that I've had to this point, I think that it is my absolute duty to create something to create a business that has the maximum amount of impact." – Collins told in an exclusive interview with Essence.
---
Ready. Set. Boss. Our daily email is pouring out inspiration with the latest #BlackGirlBossUp moments, tips on hair, beauty and lifestyle to get you on track to a better you! Sign up today.