Whether you are in a "stepping-stone-position" or well on your way in your field, getting a promotion is a big deal, however being considered for one may require more than you thought.
PHOTO: MadameNoire
Depending on your position, company, skill set, etc., these suggestions may have to be tweaked to match your particular circumstance. However, Refinery29 got the scoop from people in high positions who make those promotion-calls and here's what they had to say:
Don't Sell Yourself Short
Asking for a promotion can be a bit intimidating, but you should never be afraid to hold your ground and express your understanding of your worth to your employer. Lauren McGoodwin, CEO and founder of Career Contessa, shared she is not a fan of using another job offer to up the ante for a pay-raise or condition for a higher position. However, she does suggest finding out what others in your position make in order to supplement your price negotiation.
"... talk to workers in similar industries, companies, and roles to learn what their salary is or even try a free tool like Career Contessa's anonymous salary database, The Salary Project, to start creating a competitive salary range. This way you can then approach your employer with an informed number and begin your negotiations for a raise or promotion in an open and transparent way, with real life comps to refer to, which makes the employees case for advancement stronger and makes the employer feel like the employee has done their due diligence."
McGoodwin also advises against asking for promotions during your yearly review. Not only may it be too late at that point to have a promotion conversation, but in her opinion, you should start putting that bug in their ear way before that time comes.
"Meet with your manager to review your accomplishments over the last year. Let them know that you want to start salary discussions and your research is telling you that the market value for your skill set is X. Have a few conversations like this before your review."
Prove You're Ready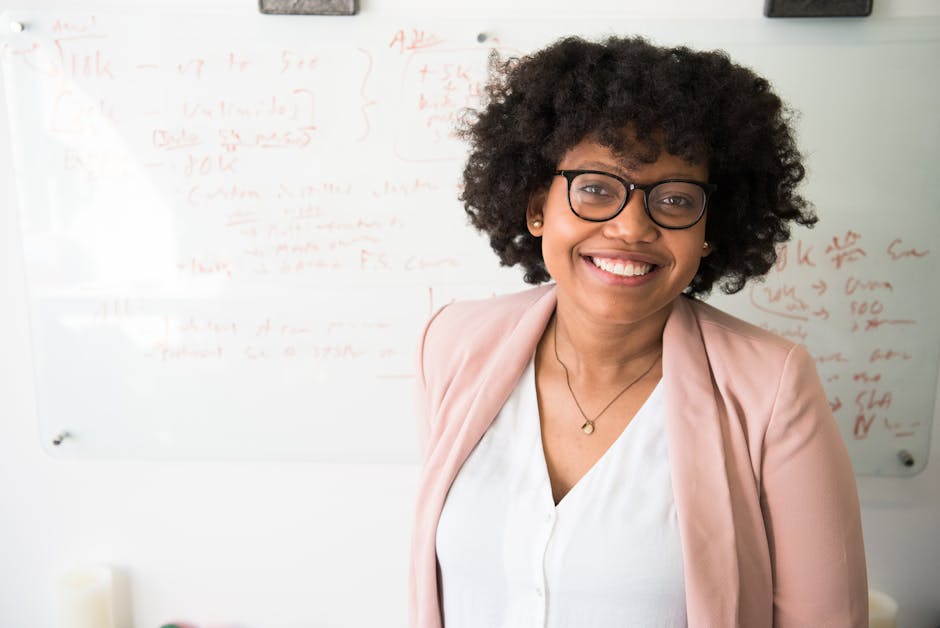 Photo: Pexels
Ain't nothing to it but to do it, and if you want your boss to know you're ready for the next step, you have to show them. Deborah Sweeney, CEO of MyCorporation.com, drives home the reminder that promotions not only bring a pay-increase but they also bring on more on the job responsibilities.
"They'll need to be able to show me examples of moments when they took initiative and it paid off to benefit their department and the overall company. Promotions also help groom employees for leadership roles, so they should be able to demonstrate moments where they helped lead or guide a team too."
If you're not ready to take on more and step up to the plate, you may want to hold off until you are ready.
Demonstrate Your Bravery
"High performance and bravery are the winning combo for a promotion on our team. High performance means more than being good at your job. It means looking around the next curve and helping our team prepare for it, no matter which level you're at… If you are reaching higher and you're open with your ideas and expectations, you are on a fast track at our company," Lindsey Walenga, Co-founder of Siren PR told Refinery29.
Being an excellent worker is great, but if you are not going a step further than your allotted tasks, you may not be seen as someone ready to move to the next step. Using the age-old phrase, "that's not in my job description" won't work in this scenario. You have to prove you are someone who is ready to take your company to the next level, and that requires stepping out of the box and being brave.
Make Yourself Valuable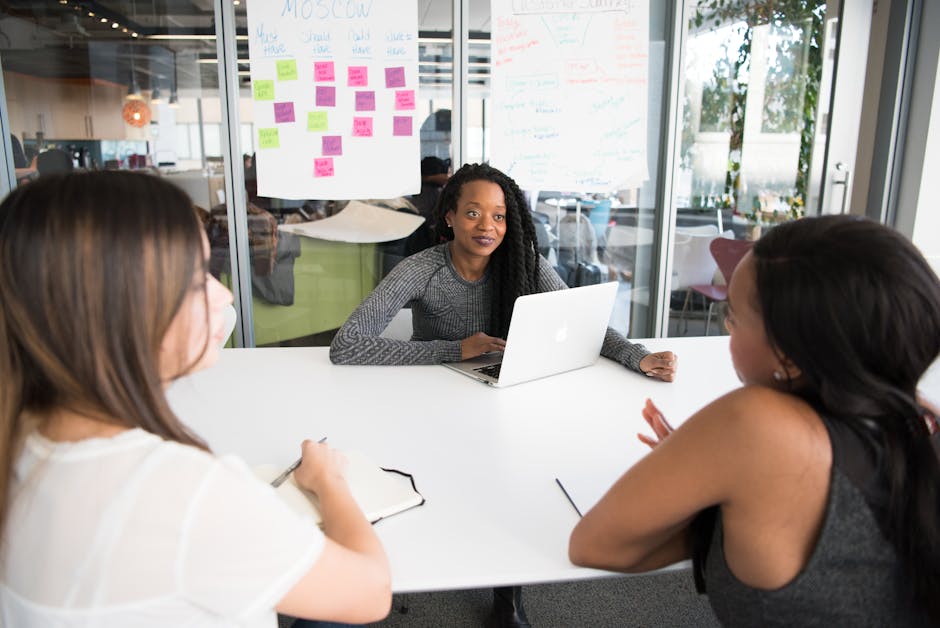 Photo: Pexels
Sometimes you may wait for someone else to highlight your value on a team, but how are you demonstrating your efforts are valuable? Nate Masterson, CEO of Maple Holistics, says it's about how you handle yourself and project your worth in the office.
"Valuable employees are worth promoting in order to keep them around. But what makes someone valuable? What I look for first and foremost is a team player. It's obviously important for the employee to be good at their job, but I also want my workers to work towards the greater good of the company… if there are occasional small tasks that do not fall exactly within the parameters of the employee's job but they accept the work without complaining, that signals to me that they have the best interests of the company at heart and are dedicated to making us a success."
Masterson also notes that those who pinpoint problems while simultaneously offering solutions are often placed on his radar.
"It's easy to critique someone or something, but it's another thing to propose a way to improve the situation, and it's even more impressive when the individual takes the initiative to carry the plan out. To me, it shows that someone is a critical thinker and can think outside of the box, and that is the type of person that I want climbing their way up in my company."
Demonstrate A Good Attitude/Strong Aptitude
"Attitude means that respect is earned, not demanded… Aptitude means the employee has mastered everything at their current job and successfully taken on leadership roles in their area and/or outside their area," Diane K. Danielson, Chief Operating Officer of SVN International Corp, explained.
Respect can take you a long way, no matter where you work, and if you are well-respected on multiple levels you are well on your way to being noticed by those of importance.
"An individual ripe for a promotion is one who has earned the respect of peers as well as senior management. The former is almost more important than the latter. You want to hear applause for the employee when the promotion is announced, not groans. The individual also needs to view the promotion as a growth opportunity, not as a checkbox on a resume."
In terms of aptitude, Danielson also brings to attention being able to look beyond where you are currently for your own growth and for the company to bring life to "the big picture."
"The individual must also have demonstrated the ability to look beyond their current job or department to supporting the company in its entirety and taken the time to self-educate and learn the industry as a whole."
Look To Your Manager As A Resource
Photo: Pexels
"There aren't magic words but three simple actions that work almost every time: Ask your manager for help, do what they say, and follow up,"Carol Wood, Director of People Operations for Homebase, said.
Taking initiative at work shows your manager you are committed to your job, you want to grow and asking your manager for assistance in said initiatives shows them you are pro-actively seeking to reach the next level.
"... managers want to help employees that are committed to improving, so take advantage of that."
However, while in the spirit of taking charge and seeking advice, you also have to make sure you apply what they suggested and put it into play. This not only shows that you value their opinion but it also proves you are serious about moving up and are willing to work on yourself to reach the level you need to be on to proceed.
After this, you want to follow up with your manager or supervisor to make sure you are heading in the right direction.
"Every few weeks or so, check in with your manager and ask them for more feedback about the steps you have been taking. Ask specifically what is going well and what is not. Inviting a manager to give negative feedback lets the manager feel comfortable enough to get the criticism off their chest. Even though it may be hard to hear, you need the information so you can continue to improve your perception in their eyes… When an employee is brave enough to ask for negative feedback, the manager feels this is an employee they can trust, that listens to them, and has great potential."
Be Emotionally Intelligent
"One of the most important key traits that I look for when colleagues come to me to get promoted is strong emotional intelligence, particularly how they manage and regulate themselves and their teams," Kathy Osborne, Account Director at BAM Communications shared with Refinery29.
You want to show your team you are responsive and not reactive. Although in a response you want to act quickly, especially if time is of the essence, you want to make your action appropriate. Often when being reactive, you can make a rash decision that can affect yourself and others which may not promote the outcome you were aiming for. In other words, being strategic can help you make your way to the next level.
"Another specific trait I look for is how they socialize with coworkers. This means observing if they attend office gatherings, company events and meetings because this shows me their commitment to learning and mentorship."
---
Ready. Set. Boss. Our daily email is pouring out inspiration with the latest #BlackGirlBossUp moments, tips on hair, beauty and lifestyle to get you on track to a better you! Sign up today.