Let's be real: every day is a celebration of women's existence. But on March 8th, in particular, the purpose of International Women's Day (IWD) is for us to bring attention to the "social, political, economic, and cultural issues that women face, and to advocate for the advance of women within all those areas." According to IWD advocates, this year's theme, #BalanceforBetter, is meant to promote gender balance for economies and communities to thrive. As IWD reports, balance is not a women's issue — it's a business issue. And we, as a global community, must fight for "the gender-balanced boardroom, a gender-balanced government, gender-balanced media coverage, a gender-balance of employees, and more gender-balance in wealth."
Photo: International Women's Day
This day is much more than a celebration — it's a call to action for everyone to continue the push for gender equality worldwide. In honor of this momentous day, here are seven extraordinary Black women who've made significant contributions to the advancement of our Black, female community.
1. Mary Kenner — Inventor
Photo: Black Then
Mary Kenner was an American inventor who revamped the world of feminine care with the invention of the sanitary belt (aka the maxi pad). In 1956, Kenner's sanitary belt, equipped with a moisture-proof napkin pocket, offered women a better alternative for handling their periods. Though multiple feminine hygiene products refused to sell Kenner's invention simply because she was a Black woman, Kenner went on to patent other household items including the bathroom tissue holder, a back washer that mounted on the wall of the shower, and the luggage-carrier attachment on walkers for disabled people.
2. Byllye Yvonne Avery — Activist

Photo: Makers
Byllye Yvonne Avery is a health care activist dedicated to improving the welfare of Black women. Following the sudden death of her husband at age 33, Avery made a commitment to bring awareness to the health of Black communities, specifically women's health issues. As the founder of Black Women's Health Imperative (formerly the Black Women's Health Project) — the first national organization to specialize in Black women's reproductive health issues — Avery has rightfully be awarded for contributions to the health care industry. Such awards include the MacArthur Foundation's Fellowship for Social Contribution in 1989 and the Ruth Bader Ginsburg Award for a Pioneer in Women's Rights in 2008.
3. Luvvie Ajayi — Author, speaker, and digital strategist
Photo: Luvvie Ajayi
Luvvie Ajayi is an award-winning author, speaker, and digital strategist who uses her voice and humor to amplify issues surrounding gender, racial, and social justice. Through her blog, Awesomely Luvvie, and her podcast, Rants and Randomness, Ajayi boldly challenges her audience to engage with their communities. Ajayi also co-founded and serves as the Executive Director of The Red Pump Project, a non-profit that empowers and educates women and girls of color about HIV/AIDS to help remove the stigma associated with the disease.
4. Marjorie Joyner — Entrepreneur and Inventor

Photo: Black Past
Marjorie Joyner was a beauty salon owner, who changed the game of hair styling when she invented the "permanent wave machine." Her perm machine simplified the process of straightening and curling hair for all women, and made Joyner the first Black woman in history to receive a patent for her work. Unfortunately, despite the popularity of her invention among Black and white women, Joyner did not receive any profit from the invention as the rights were owned by Madam C.J. Walker's company.
4. Florynce Kennedy — Lawyer And Activist
Photo: Underwood Archives / Getty Images
Florynce "Flo" Kennedy was a founding member of the National Organization of Women and one of the first Black female lawyers to graduate from Columbia Law School. Kennedy helped found the Feminist Party in 1971, which later nominated Representative Shirley Chisholm for president.
5. Dominique Dawes — Olympic Gold Medal Gymnast

Photo: Dominque Dawes
Dominique Dawes became the first Black woman to win an individual Olympic medal in women's gymnastics for her floor performance at the 1996 games in Atlanta. Dawes also won a gold medal with the U.S. women's gymnastics team.
6. Tarana Burke — Activist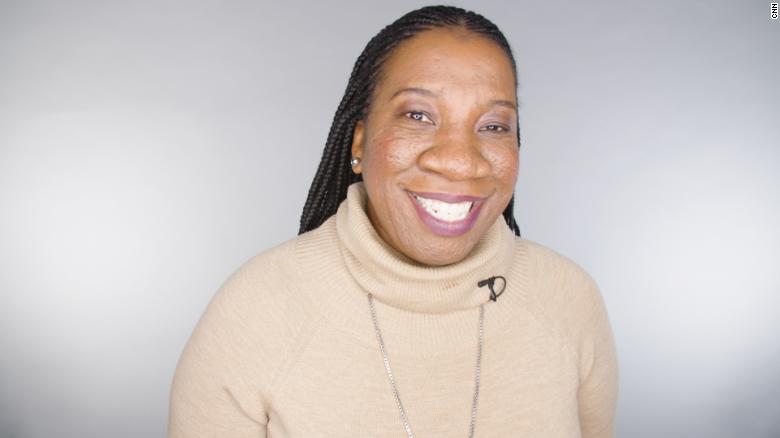 Photo: CNN
Taran Burke is a civil rights activist who uses her voice to raise awareness about sexual harassment, abuse, and assault in our society. Her work has evolved into a worldwide campaign, but long before #MeToo became a hashtag, Burke founded the Me Too Movement in 2006, and currently serves as the Senior Director at the Girls for Gender Equity in Brooklyn.
7. Ursula Burns — Businesswoman
Photo: Black Women Talk Tech
Ursula Burns is an American businesswoman who paved the way for Black women in corporate finance. As the first Black woman CEO to head a Fortune 500 company, Burns is well-known for her work as the Chairwoman and CEO of Xerox. Today, Burns is the Chairwoman of VEON — the eleventh largest mobile network operator in the world.
---
Ready. Set. Boss. Our daily email is pouring out inspiration with the latest #BlackGirlBossUp moments, tips on hair, beauty and lifestyle to get you on track to a better you! Sign up today.