The self-love journey is a process, but it's well worth it if you are trying to live your best life. Not taking action will leave you feeling low, impact your decision making for the worse and put progress at a standstill.
For a long time, I never thought of myself as beautiful. I used to hate seeing pictures of myself or even looking in the mirror. Having low self-esteem did more to my life than just give me thoughts of not feeling beautiful, it gave me the feeling of not being good enough or not worthy — which is the bigger problem.
When you don't feel worthy, you are vulnerable to forming relationships with people who see this weakness and take advantage of it. You don't have the confidence to accomplish your dreams, because ultimately you don't feel worth it.
You might be saying, "Well I never tell myself I am not worth it." Consciously, I never said this to myself either, but I would have feelings of fear and hopelessness. However, I never examined why I had those feelings. I had fear of going after what I wanted because I felt like I would fail. I stayed in bad relationships and friendships because of the fear of loneliness. All of these fears root from feeling like you can't do better, and that stems from how you feel about yourself.
If you want to make real progress, I want to encourage you to invest in your self-love journey. We try to fix things on our own, but sometimes an outsider can see what you cannot. Investing in my self-love journey was one of the best moves I could have made. It's worth every dollar if you feel you are not progressing on your own. There is no shame in seeking help through therapy. Without guidance, I don't feel like I would have made the changes in my life I needed to make. If you cannot afford traditional therapy please research some low cost or free options.
It wasn't until the birth of my daughter that I realized how low of a place I used to be in, and how truly dysphoric I was. She's the cutest toddler I've laid eyes on, but of course, I am biased! She also is a true replica of me, and looking at her is like looking in the mirror. If I could find her to be so irresistibly gorgeous and she looks just like me, sometimes it's hard for me to understand why I used to think so low of myself.
When I started having more value in myself I stopped feeling like I didn't have options or choices, and overall I had the courage to do things I would have never imagined I could do. If I see something appearance-wise I could improve on, it doesn't get me down like it use to, I just find solutions to work on it.
You don't ever want to feel like you could of, should have, or would have. Having low self-esteem will keep you from accomplishing the greatness you are capable of and living the life you deserve. Get out of the rut now while you can.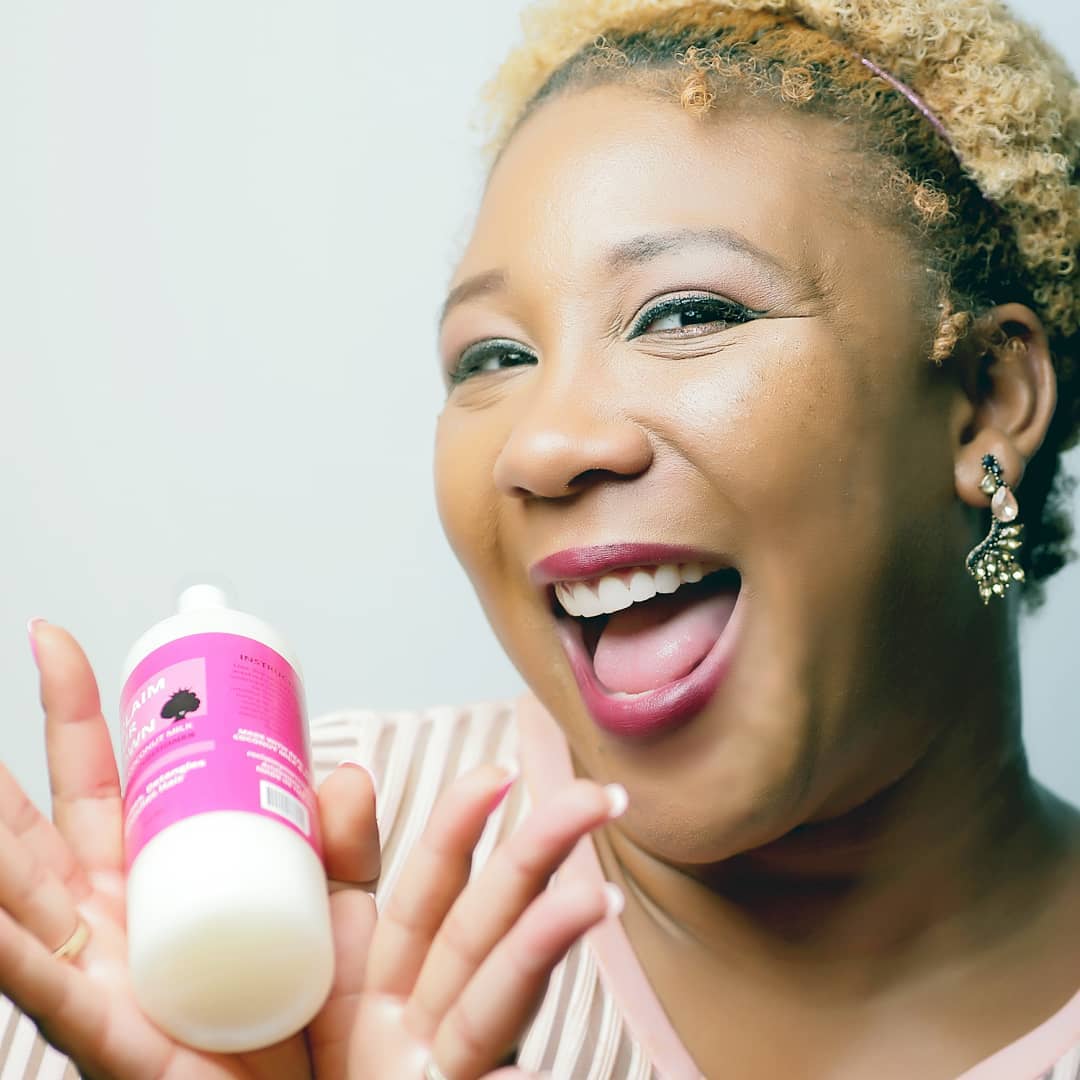 Photo: Ariane Williams
Ariane Williams is the founder of Black Naps, the go-to marketplace for shopping Black hair care products made by all Black woman-owned hair care brands. We know your struggle first-hand because we have been there, CurlFriend. Signup for your free eBook, The Beginner's Guide to Natural Hair, so you can take the steps to start reviving your hair today!
---
Ready. Set. Boss. Our daily email is pouring out inspiration with the latest #BlackGirlBossUp moments, tips on hair, beauty and lifestyle to get you on track to a better you! Sign up today.