Deep conditioning is perhaps the most overlooked step of every curly girl's wash day routine. Though it's really important to do, it's often not something that we guilt ourselves over if we skip. And sometimes we can completely forget about it all together – failing to deep condition our strands for months on end. That's why we're starting the year off by reminding you of the importance of treating your curls to the best deep conditioners on the market.
Though every curly girl should be deep conditioning her hair on a routine basis, if you're someone who often uses heat tools, swims regularly, has color treated hair, spends a lot of time in the sun, or has damaged hair, you should definitely be deep conditioning your hair more often than not. Remember the purpose of a deep conditioner is to penetrate the hair shaft and deliver nourishment that prevents frizz, addresses dryness, and repairs breakage. Not sure where to start when finding the best deep conditioning products for you? Well, we've got you covered.
To Soften and Detangle Your Curls: Davines Love Curl Mask
If you notice that your hair is feeling very dry and frizzy to the touch, then Davines Love Curl Mask is perfect for you. It's rich in proteins, B-group vitamins, Vitamin E, fatty acids and more to deliver extra nourishment and conditioning power; which prepares the hair to be detangled into soft, controlled, workable curls.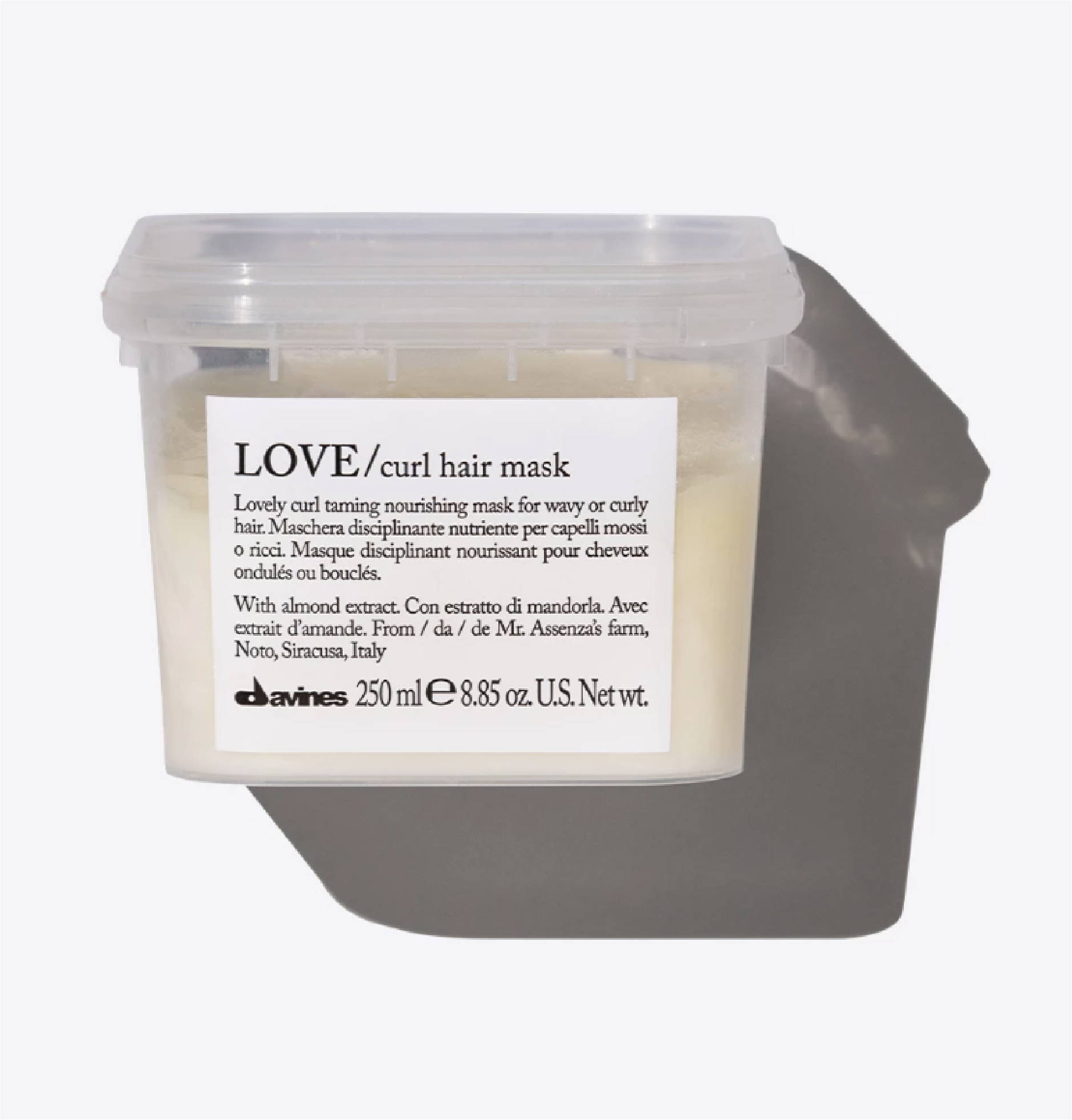 Courtesy of Davines
To Repair Deeply Damaged Strands: Briogeo Don't Despair Repair Deep Conditioning Mask
If you are constantly dealing with dry and damaged hair (as well as hair that's chemically treated) then run – don't walk – to grab this Briogeo deep conditioning mask. This mask was awarded the 2021 Allure Readers' Choice Award for its proven ability to decrease hair breakage after just two uses. And can even double hair's strength after three uses. Other proven benefits are an increase in shine, silkiness, and hydration. Oh, and did we mention that it uses 97% naturally derived ingredients?
Courtesy of Amazon
To Define Curls And Eliminate Shrinkage: Living Proof Curl Elongator Conditioning Cream
This Living Proof product delivers 90% frizz control, and leaves curls stronger, more defined and elongated. Apply this cream on damp strands, section by section, then dry and style your hair as normal. Once dry, you'll notice that your curls are super defined from root to tip, and over time you'll notice that your curls look visibly healthier.
Courtesy of Sephora
For More Hydrated Curls: Kinky Curly Stellar Strands
Kinky Curly's Stellar Strands is perfect for the curly girl who simply needs more moisture in her strands. This product is enriched with argan oil and macadamia oil which, with consistent use, delivers curls that have improved elasticity, reduced breakage and visible hydration.
Courtesy of Amazon
To Promote Hair Growth: DreamGirls Revival Deep Treatment
This deep conditioner promises to promote hair growth as it's infused with an exotic blend of ginseng, bamboo and coconut oil which all work together to promote the hair's elasticity, strength and porosity. These targeted improvements allows for the hair strand to grow without breakage and its added caffeine component stimulates the scalp which promotes circulation further improving follicle stimulation.
Courtesy of DreamGirls Hair