As our auntie, Phylicia Rashad, from way back said:
Something powerful is exactly what is brewing for The Seeker Retreats, a new luxury destination wellness company that invites female entrepreneurs to learn from experts on scaling their business and maintain their overall wellness. The Seeker Retreats is the brainchild of business owners, Rose Désauguste, Founder of HueLixir Brands, and Sharita Jennings, Founder of Get Fit Like That.
Désauguste and Jennings joined forces when they discovered their shared experiences of taking a leap of faith from their original careers in medicine and law to pursue their passions, and live their lives with purpose. The co-founders' ultimate aim is to empower women with everything they need to grow their businesses, and eventually, take the same leap to turn their passions into full-time careers without sacrificing their emotional and physical health.
The Seeker Retreats will accomplish all of this by bringing in experts in business development, finances, branding, marketing, wellness and nutrition. For its inaugural The Seeker's Startup Week event, the company will head to Cozumel, Mexico to provide female, business owners the tools and training necessary to scale their businesses while maintaining healthy habits for their sanity and overall well-being.
Photo: The Seeker Retreats
The Seeker's Startup Week will kick off with an intention-setting dinner, allowing retreat goers to establish a vision for themselves and their businesses. This will set the tone for 4-days of workshops — led by experienced business coach and founder of The Ambition Studio, Queirra Fenderson. Fenderson help retreat-goers clarify their business goals, execute money-making activities in their business, and ensure that every attendee walks away with a solid business strategy that leads to more revenue and less burnout.
The Seeker's Startup Week training continues with establishing a memorable and impactful brand — led by branding strategist and co-Founder, Rose Désauguste. Désauguste will teach attendees to build a powerful brand that aligns with each attendees' vision, voice, and purpose. The secret to any great brand must include the ability to speak to your target audience, be easily recognized across platforms, and earn your customers' trust so that they will use your products.
In addition to the expert-led training in business development and branding, The Seeker's Startup Week will feature daily wellness activities to help retreat-goers establish healthy habits to offer the best version of themselves with their customers. Female, business owners commonly sacrifice their own physical and emotional health for the success of their businesses, and The Seeker Retreats hopes to change that narrative.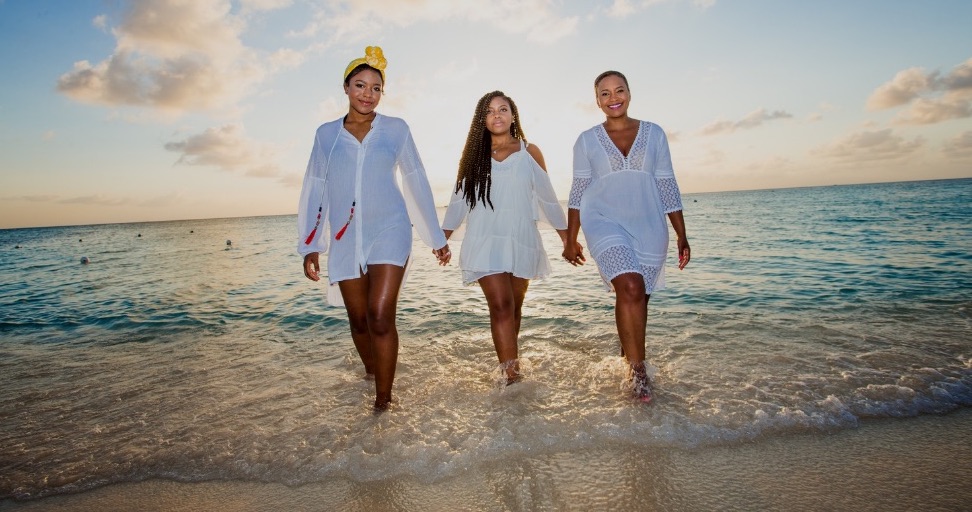 Photo: The Seeker Retreats
Retreat-goers will be invited to join daily fitness classes and meditation sessions to boost energy and align their thoughts to their goals before heading to game-changing workshops. The final full day of The Seeker's Startup will focus totally on wellness, with sessions on preserving emotional health in the workplace, how to avoid burnout by being selective in client work — led by Doris Quintanilla of The Melanin Collective. Finally, attendees will receive hands-on training on how to create a personal fitness and nutrition routine that works around each attendee's needs — led by co-Founder, Sharita Jennings. And even with an agenda packed with expert-led sessions, there will be plenty of time for relaxation and exploration around the island of Cozumel.
Photo: The Seeker Retreats
The Seeker's Startup Week will take place in Cozumel, Mexico from April 25-29th. Any female entrepreneur looking to scale her business is welcome to join this one-of-a-kind experience by reserving their package at The Seeker Retreats' website.
---
Ready. Set. Boss. Our daily email is pouring out inspiration with the latest #BlackGirlBossUp moments, tips on hair, beauty and lifestyle to get you on track to a better you! Sign up today.