Collagen. If you've never heard about it or focused on it before, then you need to. Collagen makes up thirty percent of the "structural protein" in our bodies. It forms our bones, skin, cartilage, and tendons; and its primary function is to help these areas of the body withstand stretching. What's important to know is that by the time we hit our mid-fifties, our bodies produce fifty percent less collagen. The only way to replenish it – keeping our skin elastic and hydrated, hair thick, and nails strong – is to consume it through oral collagen supplements.
The collagen powder sector is on track to reach $7.5 billion by the year of 2027, this is large in part due to its ease of use. Powders can be mixed into smoothies, morning coffees, or simple water and juices, producing results that can be seen within months. On top of that, ingesting collagen powder regularly can even help strengthen one's immune system, improve sleep and mental focus, and even increase metabolism. Ready to add collagen into your daily regimen? Check out these great options below.
1. Vital Proteins Collagen Peptides
Vital Proteins' Collagen Peptides formula features twenty grams of collagen per two scoop serving. It's also sourced from grass-fed, pasture-raised cows, and has added vitamin C to increase collagen absorption. This formula also contains hyaluronic acid, which also positively contributes to the promotion of collagen, and is soluble in both hot and cold liquids.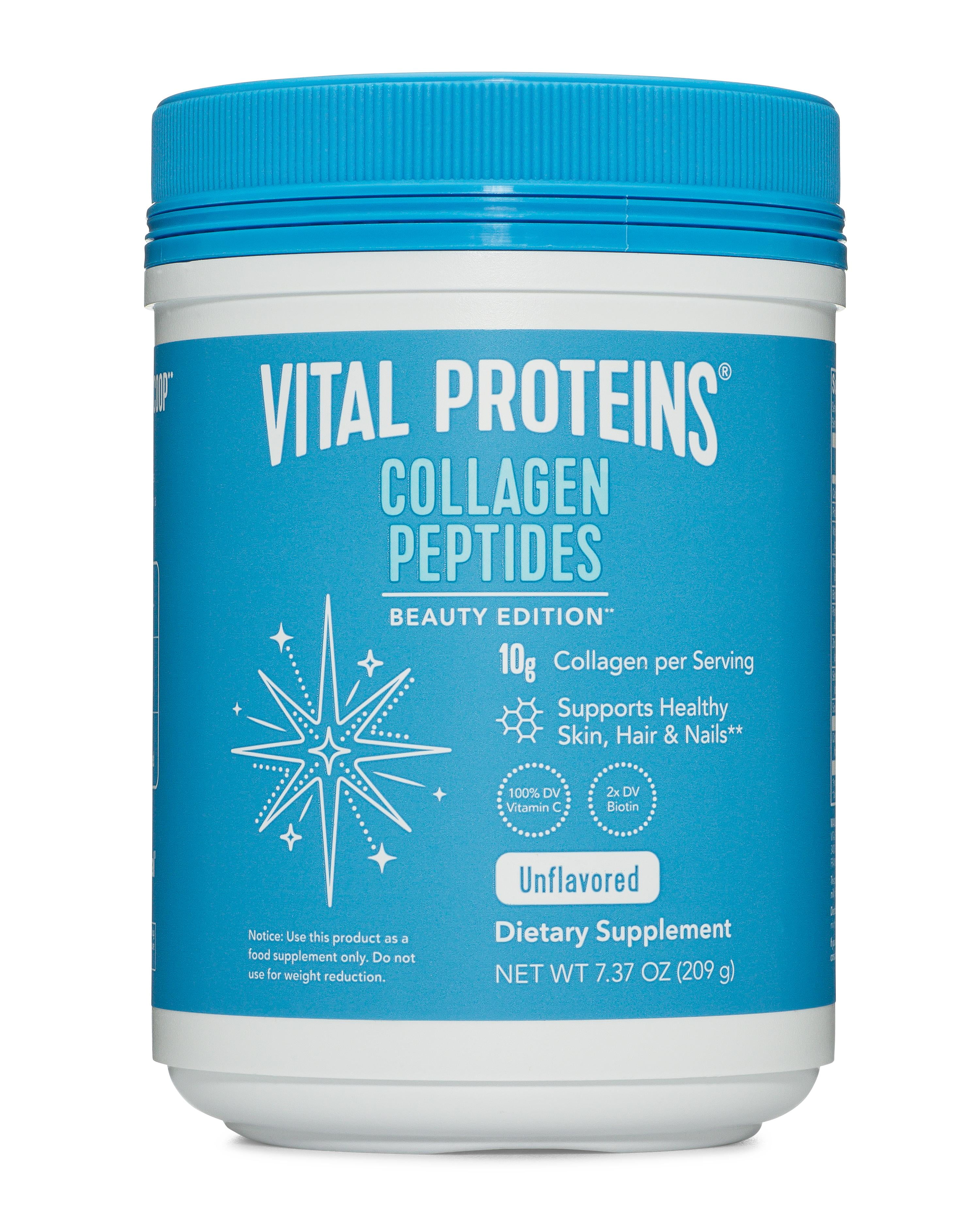 Courtesy of Walmart
2. Dose & Co. Collagen Creamer
Dose & Co.'s Collagen Creamer is available in a dairy-free option and also features both vanilla and caramel flavors. Each flavor is rich in bovine collagen and high in fats, improving the effect on hair, skin and nails; and its formula is gluten free, sugar free and GMO free. This powder can also be mixed into smoothies, coffee, milk, and other recipes.
Courtesy of Dose and Co.
3. Great Lakes Gelatin Co Collagen Hydrolysate
If you're looking for a powder that is keto and paleo friendly then look no further. This formula utilizes grass-fed and pasture-raised cows; is non-GMO, gluten free and pesticide free. This powder is low in sodium and fat, and high in amino acids. Because it's flavorless, it can also be mixed with just about anything.
Courtesy of Vitacost
4. Physician's Choice Collagen Peptides Powder
Physician's Choice Collagen Peptides Powder is great for that post-workout regimen. It contains fourteen essential amino acids, as well as digestive enzymes for absorption, and each scoop contains six grams of protein which will help your body recover muscle.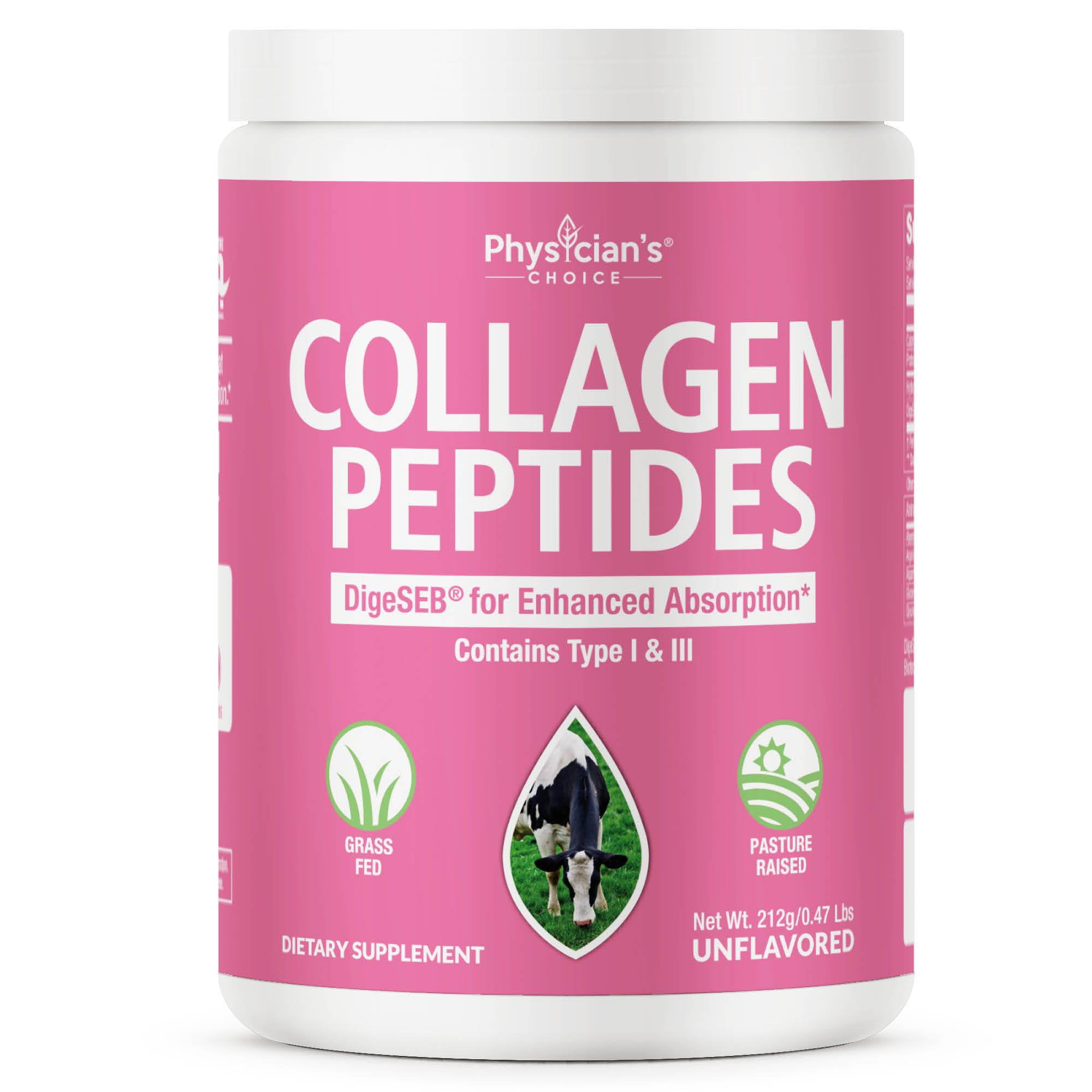 Courtesy of Walmart
5. Evolution_18 Collagen Peptide and Protein Powder
This collagen powder is what you need if you want to target beauty concerns and build protein. It contains fifteen grams of grass-fed collagen peptides, fourteen grams of protein, and promises to promote healthy skin, hair and nails as well as nourish muscles, joints and support brain function. This formula is unflavored as well, and only requires you to use one scoop.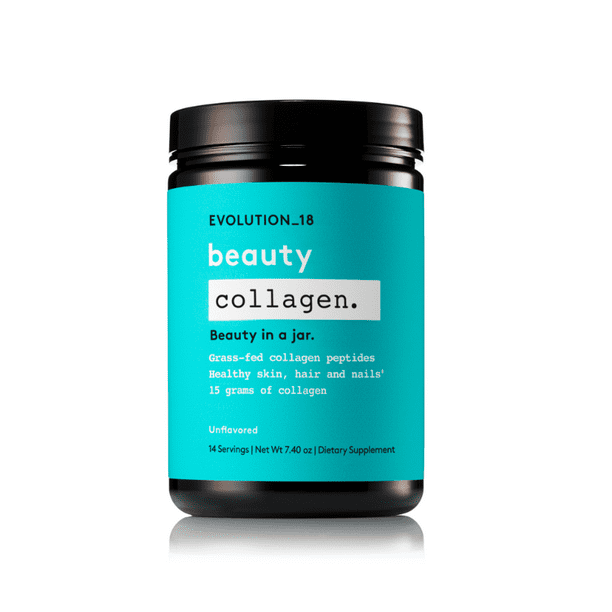 Courtesy of Walmart
6. Ancient Nutrition Beauty and Sleep Multi Collagen Protein Powder
If you're looking for a body with a bit of flavor then Ancient Nutrition's Beauty and Sleep Multi Collagen Protein Powder may be for you. It features a vanilla chai flavor with nine grams of protein, and zero grams of carbs and fat. It promises to promote restful sleep, skin health and elasticity; as well as joint, nail, gut and hair health. It also is non-GMO, cruelty-free, and utilizes cage-free cows raised without hormones.
Courtesy of Ancient Nutrition
7. Goop Marine Collagen Super Powder
This formula combines collagen, ceramides and astaxanthin to improve skin's moisture, elasticity and texture. It is even said to reduce the appearance of wrinkles. Though this powder can only be mixed with water, it features a vanilla infused taste and comes in pre-packets for a daily dose.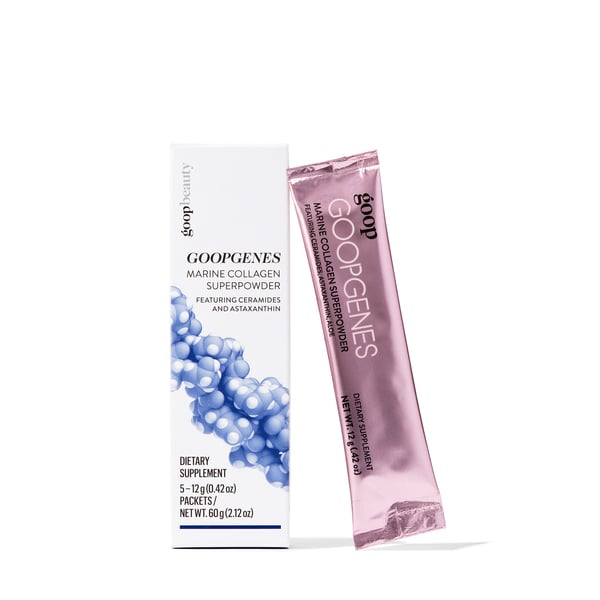 Courtesy of Goop