The core of a great shower is a great body wash. We all want a product with an invigorating scent, smooth and luxurious lather – one that will leave us feeling refreshed, and ready to take on the day, or ease straight into bed. If you're on the hunt for your perfect body wash, here's seven of our favorite products, also fit to address each and every skin concern!
1. For Everyday Nourishment: Dove Purifying Detox Deep Cleanse and Skin Renewal Body Wash Soap
This Dove body wash is praised for its detoxifying effects but it's also gentle enough for everyday use. It contains green clay to purify the skin, and deeply cleanses and renews to uncover skin's "natural beauty." Dove promises that this product will add a touch of spa-like luxury to your morning or night time routine, and will always leave your skin smooth, hydrated, and never dry.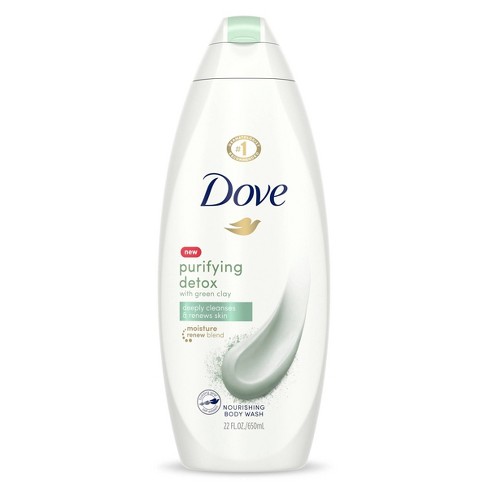 Courtesy of Target
2. Dermatologist Recommended: Aveeno Restorative Skin Therapy Sulfate-Free Body Wash

This body wash is dermatologist recommended, and formulated with colloidal oatmeal, best known for reducing inflammation of the skin and increasing the production of collagen. It's also formulated with aloe and pro-vitamin B5, is suitable for daily use, and formulated without parabens, sulfates, fragrances, and phthalates.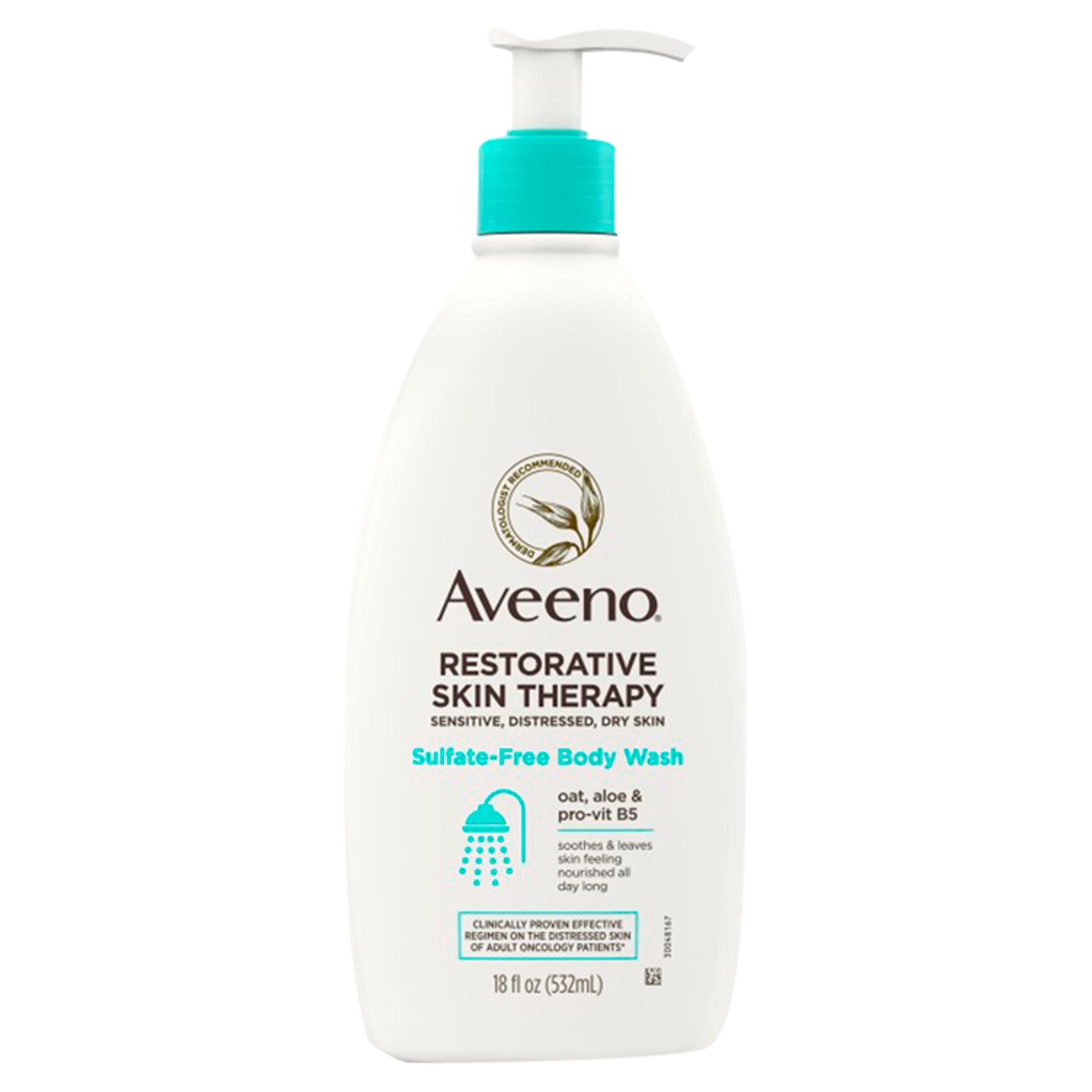 Courtesy of Walmart
3. For a Luxurious Lather: Le Labo Rose 31 Shower Gel
This body wash is sure to provide an invigorating experience as it's richly scented with rose, enriched with vitamin E, olive leaf, aloe vera, and flaxseeds extracts that also promises to be extremely cleansing for "the body and the mind."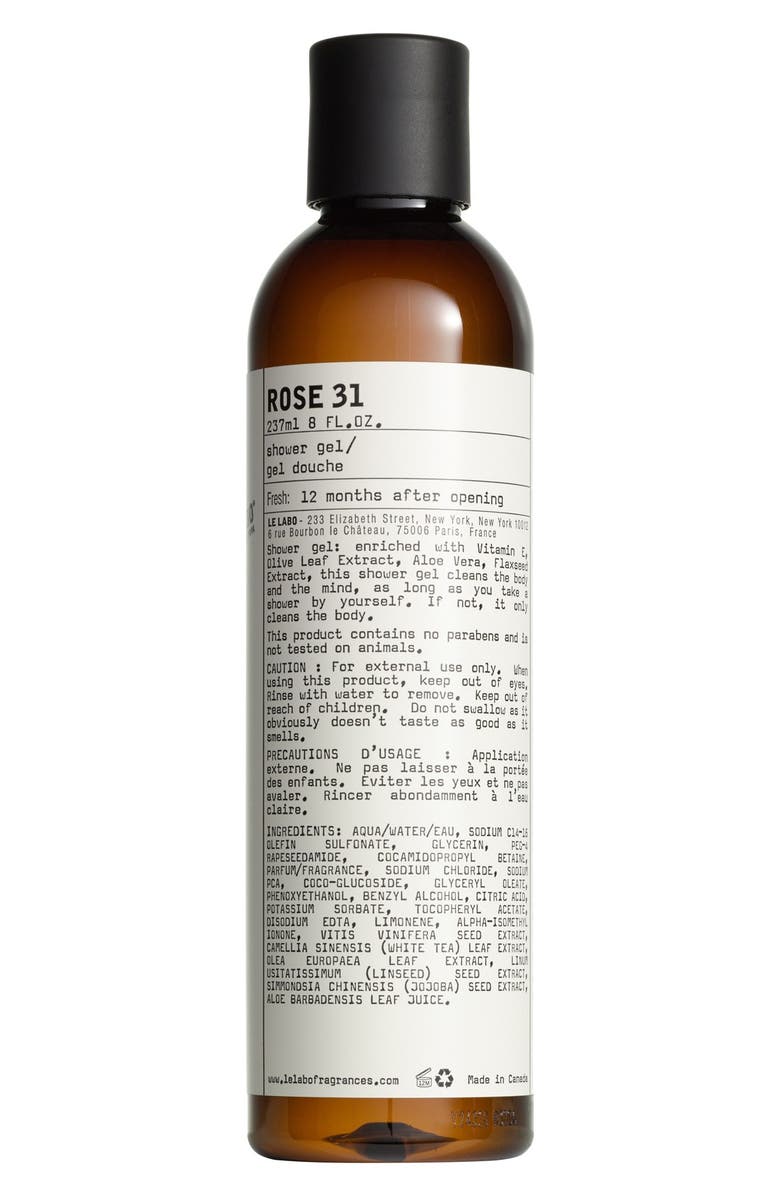 Courtesy of Nordstrom
4. For Sensitive Skin: Cerave Eczema Soothing Body Wash
This body wash is developed by dermatologists and perfect for those suffering from dry winter skin and/or eczema. It features an 'ultra-gentle' formula, cleanses and soothes with omega oils, restores the skin's protective barrier with ceramides, and attracts moisture with hyaluronic acid.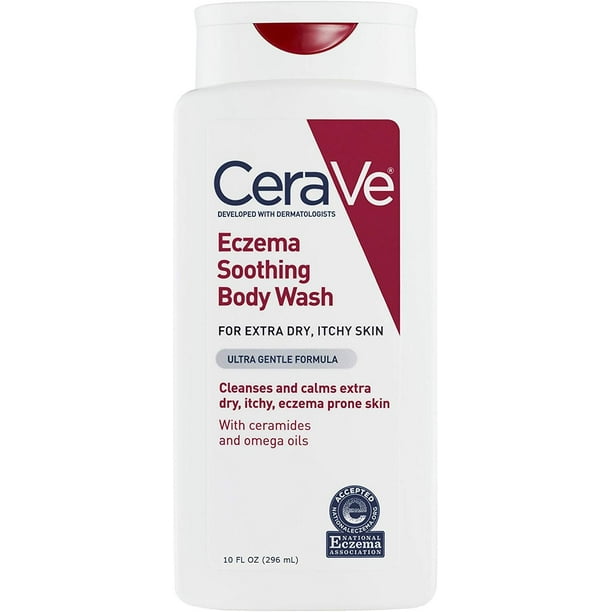 Courtesy of Walmart
5. For Deep Hydration: L'Occitane Almond Shower Oil
This shower oil transforms into a "cleansing delicate foam" that nourishes the skin while also delivering an aroma of "warm almonds and delicious vanilla." It can also be poured into a tub of warm water for a moisturizing bath, or even used as a base for shaving.
Courtesy of Ulta
6. For Exfoliation: African Botanics Cafe Noir Body Exfoliant
This body wash cleanses and exfoliates while remaining non-abrasive to the skin. It tones, softens and resurfaces skin, leaving it with a natural glow and even reduces the appearance of uneven skin tone. Its superfine black coffee beans stimulate blood flow and promote collagen production, while its use of vitamin C and niacinamide provide firming and tightening effects.
Courtesy of African Botanics
7. To Detox the Skin: Kayo Body Care Detox Body Wash
If you're really looking for a product to reset your skin, Kayo's Body Care Detox Body Wash is it. Free of harsh sulfates, it employs the use of bamboo charcoal to draw out dirt, oil and pollutants from skin that cause premature aging. Its use of willow bark then exfoliates the skin, preventing body breakouts and its rose hip and avocado oils combined with aloe vera work together to lock in moisture.
Courtesy of Kayo Body Care