Learning about our natural hair can be such a journey. When I first went natural in 2006, other naturals were few and far between, so I had to resort to using whatever was on hand to get the job done.
There was a lot of trial and error in those earlier years, but more than a decade later I feel like I'm finally just getting the swing of this natural hair thing.
In my routine, I use a combination of water, cream, and oil in whatever order I feel like my hair needs it. Depending on the climate and how dry or hydrated my hair is, I find that different oils work better in different situations. Courtesy of Refinery29, here are some of my favorites and why they are great for natural hair.
Jojoba oil is great for natural hair because it is the closest match to the natural oil our skin produces. It is rich in vitamins C, B, and E and is known to strengthen hair. Mix it with rosemary oil and use massage it into the scalp nightly to stimulate hair growth.
Photo: Amazon
Photo: Tropic Isle Living
This one is a classic. Widely known in the natural hair community for its ability to stimulate hair growth, this miracle oil is a must-have in any naturalista's arsenal. The nourishing oil is touted for its moisturizing and anti-fungal properties, and stimulates hair growth by increasing blood flow to the scalp.
This is a thick, dense oil, so feel free to mix it in with another lighter oil, such as jojoba, as to not weigh your hair down. I like to apply it to my edges or any other thinning areas to get the best results.
Photo: Amazon
I personally love using olive oil for hot oil treatments as it is deeply nourishing and loaded with vitamin E and antioxidants. It also provides great slippage, making the detangling process a breeze. I find that it's a perfect consistency — light enough to not weigh the hair down, but thick enough to really penetrate the hair follicle. It also provides a lot of shine.
Another great thing about olive oil is that I pretty much always have it on hand in the kitchen, so one bottle can serve many purposes!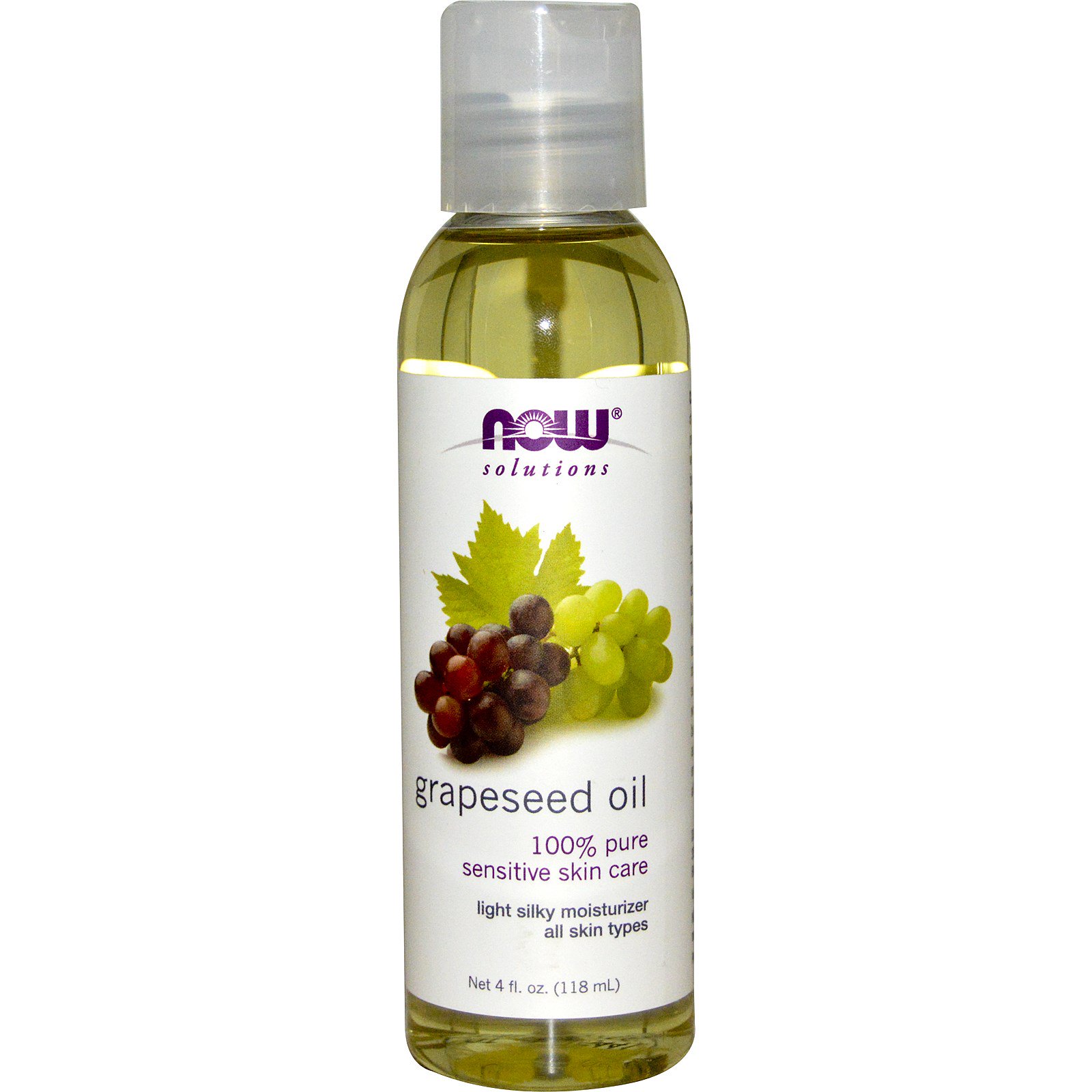 Photo: NOW Soultions
Grapeseed oil is my go-to for styling. After I've done my hot oil treatments, applied my cream, and twisted my hair, I will lightly coat my hands in grapeseed oil to undo my twists. It provides the perfect amount of moisture to keep my hair from getting frizzy as I untwist, but not too much to weigh the hair down in the process.
Like the others, this oil is packed with moisturizing agents including vitamin E, and has been known to treat dandruff, reduce hair loss, and strengthen your strands. What's not to love?
---
Ready. Set. Boss. Our daily email is pouring out inspiration with the latest #BlackGirlBossUp moments, tips on hair, beauty and lifestyle to get you on track to a better you! Sign up today.