As if Target wasn't already taking all your coins, their new seven dollars beauty boxes are sure to have you stocking up on beauty items you've always wanted to try and those you never realized you needed.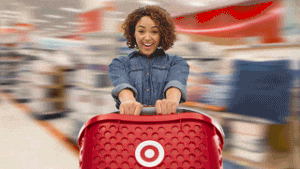 Unlike some beauty boxes on the market that require you to sign up for a subscription deal, Target's boxes are available for purchase without the need of commitment. And if you have a specific need in mind, you can choose the box that's right for you without guessing what's inside.
THE DEFINE & SHINE BOX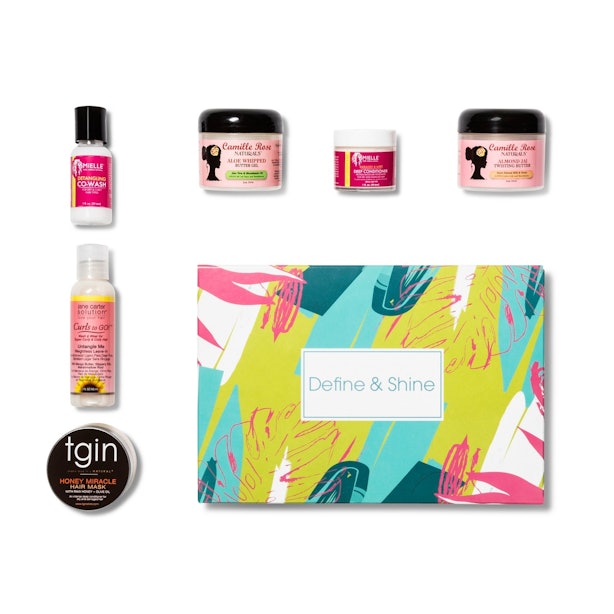 PHOTO: Target
With Spring pushing through and the winter woes slowly becoming a memory, your hair could probably use a little extra care. With the Target Define & Shine Box, you will receive six sample-sized hair products that are also natural hair friendly! The products include: Jane Carter Curls To Go Un-Tangle Me leave-in conditioner, Camille Rose Naturals Aloe Whipped Butter Gel, TGIN Honey Hair Mask, Mielle Organic Detangling Co-Wash and Mielle Organics Babassu Oil Mint Deep Conditioner. The box also includes a coupon for $1-off Jane Carter products and $2-off Mielle products.
THE WAKEUP AND MAKEUP BOX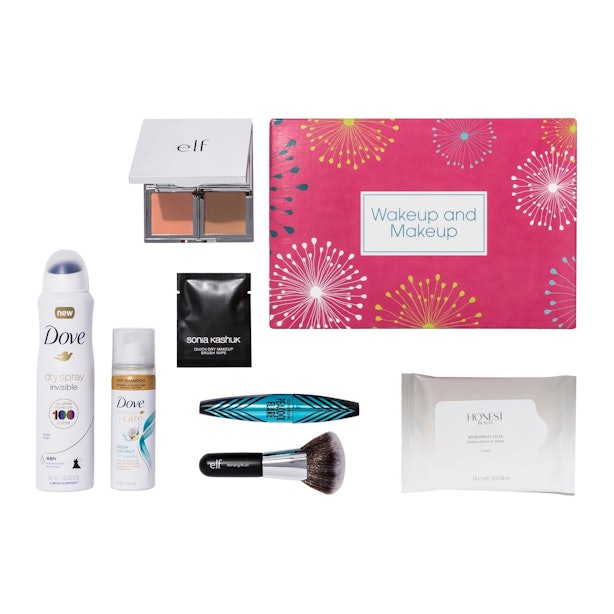 PHOTO: Target
As busy girls on the go, we are always looking for quick and effective products to help in our morning routines. The Wakeup and Makeup box includes: the Sonia Kashuk Brush Cleaning wipes, Covergirl Peacock Flare mascara, Honesty Beauty makeup remover wipes, e.l.f. Beautifully Bare blending brush, e.l.f. Beautifully Bare face palette, Dove Dry Spray Invisible Sheer Fresh and Dove Dry Coconut Shampoo. The box also includes a coupon for $1-off Dove deodorant, $1-off Dove hair products and $3-off Honest beauty products.
THE BE YOU(tiful) BOX
PHOTO: Target
There's not just one way to shine, and with the Be You(tiful) Box you will receive eight items that will help you be the most beautiful you. The box includes: Sinful Nail Color polish, Honesty beauty The Younger Face cream, OLLY Undeniable Beauty Gummy, e.l.f. Gotta Glow lip tint, Simple Water Boost Micellar eye pads, Nexxus Karaphix shampoo, Nexxus Karaphix conditioner and L'Oreal Pure Clay cleanser. The box also includes a coupon for $2-off Olly Vitamins, $1-off Simple facial products, $1-off L'Oreal Paris Pure Clay and $2-off Nexxus hair products.
THE ALL THE MASKS BOX
PHOTO: Target
This box just makes you want to say 'ahh.' Whether you're having a self-care Sunday moment or need a quick facial, the All The Masks Box will give you a spa-facial moment in a flash. The box includes: Neutrogena Hydro Boost Hydrating gel mask, Yes To Carrots and Kale Single Use paper mask, Masque Bar and Luminizing Charcoal peel-off mask, St. Ives Soothing Oatmeal sheet mask and Que Bella multi-mask trio. The box also includes a coupon for $1-off any St. Ives facial care product.
THE TREAT YOURSELF BOX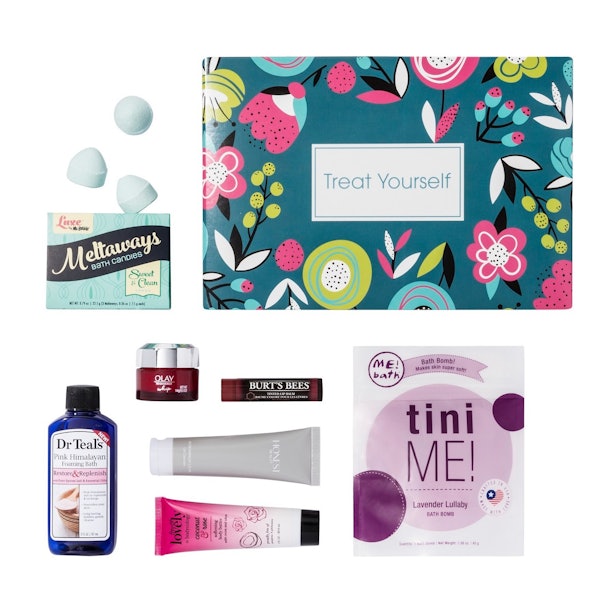 It's more than a hashtag and with the Treat Yourself Box you can, well, #TreatYoself. The box includes: Burt's Bees Tinted Lip Balm in Red Dahlia, ME!Bath bath bomb, Dr Teals Pink Himalayan foaming bath, Bodycology Free & Lovely Coconut & Rose body butter, Honest Beauty Refreshingly Clean gel cleanser, Olay Regenerist Whips and Luxe by Mr. Bubble Bath Meltaway. The box also includes a coupon for $1-off Bodycology Free & Lovely, $2-off of two Dr Teals, $3-off Olay Whip facial moisturizer and $1-off ME! bath bomb six-pack.
THE BEST OF UK BOX
PHOTO: Target
Ello Beauty! Take a beauty trip across the pond, without the flight. The Best of UK box includes: No. 7 Restore and Renew Serum, No. 7 Airbrush Away Primer, Soap & Glory Righteous Butter Body Butter, Soap & Glory Pillow Plump Lip Gloss, Botanics Shine Away Ionic Clay Mask and Sleek MakeUP Eyeshadow Palette. The box also includes a coupon for $5 off your purchase of $20 or more of qualifying brands: Sleek, Botanics, Soap & Glory, and No. 7.
For only seven dollars, you can afford to ball out, sis! Stop by your local Target to pick one up today.