How many times has this happened to you, Momma? You're out to dinner with your family and your little one drops a sauce-covered fork on their pristine clothes. Or the dreaded, inevitable grass stains you know will make, yet another, appearance after a day's long kid's sport match. These are just a couple of tedious scenarios that come with the many joys of motherhood. We spend so much time picking out our children's favorite clothes, it's important for us to be prepared for those pesky stains that love to torment us. Thankfully, we do have trusted loyal allies to help us eliminate these stains.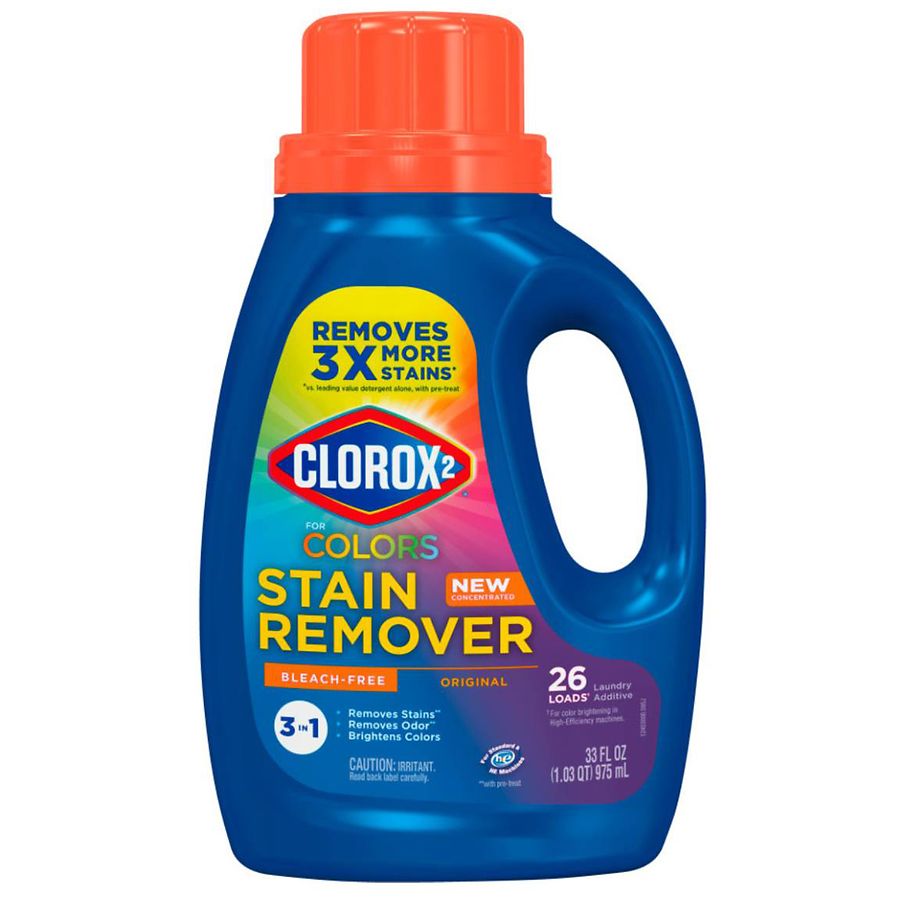 Photo: Clorox
Clorox 2 Stain Remover & Color Booster Liquid will have your kids' clothes — and your clothes — looking brand new after every wash! Equipped with 2x color brightening power, 4x stain pre-treatment, and color-safety for all loads, Clorox 2 Stain Remover & Color Booster Liquid's unique ingredients change the narrative on everything you need to know about fighting stains. Here are some worthy reasons and benefits on the stain removing and color boosting original formula:
The Brighter, The Better
The active ingredients in Clorox C2 removes 4x more stains with pre-treating and has 2x color brightening power. This will make your clothes look clean and let you live more colorfully!
Never Dim or Dingy
Clothes looking brighter after a wash is just a no myth, honey! Avoid your clothes looking dull from stains or washing with the help of Clorox C2. It gives your clothes that extra punch to brighten your fabrics and make them look AND feel clean.
Keeps Stains in their Lane
Enjoy your time without worrying about your clothes looking old. C2 helps remove those annoying stains keeping your clothes looking newer, longer.
---
Ready. Set. Boss. Our daily email is pouring out inspiration with the latest #BlackGirlBossUp moments, tips on hair, beauty and lifestyle to get you on track to a better you! Sign up today.