This post is somewhat inspired by Pad Thai. But after looking up what actually goes into the traditional dish — rice noodles, eggs, fish sauce, tamarind juice, peanuts, cilantro and lime (according to Wikipedia) — I then realized how far off I was in my original line of thinking. Whether you think of it as Pad Thai or some completely unrelated noodle dish, you will not be disappointed by the taste this recipe delivers.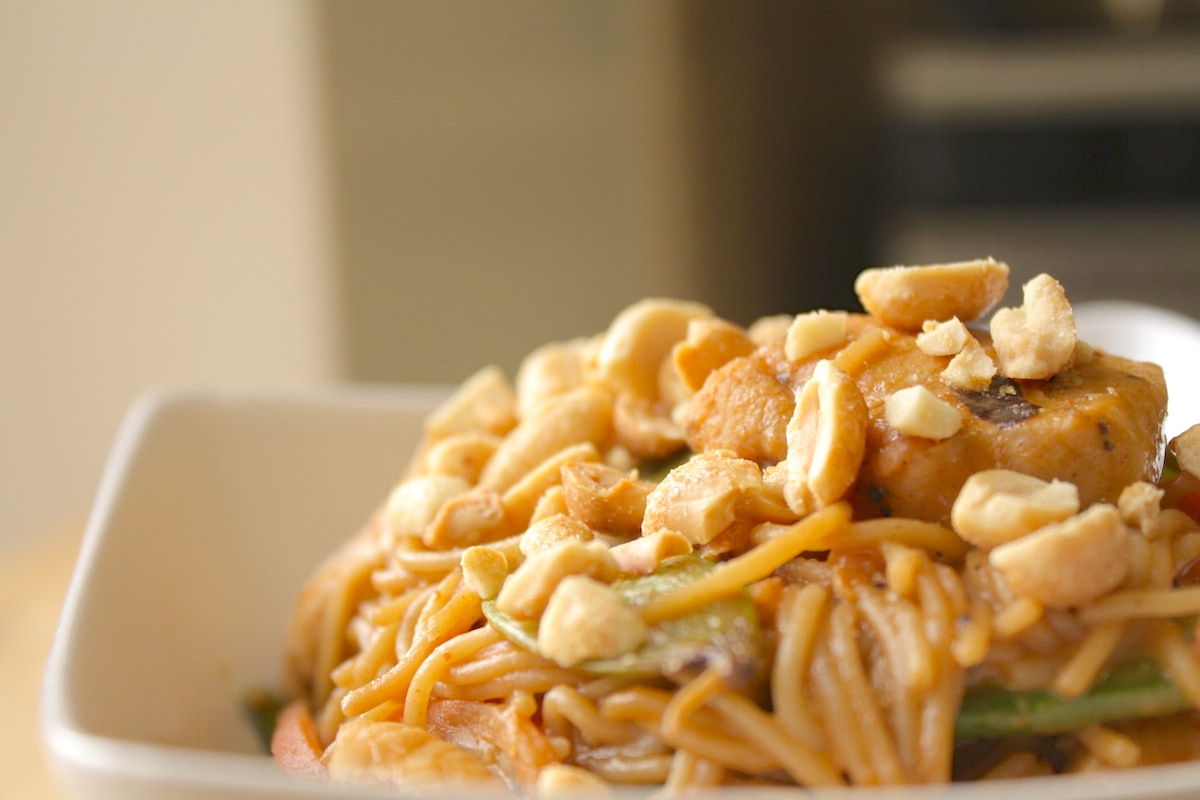 Photo: Aaron Hutch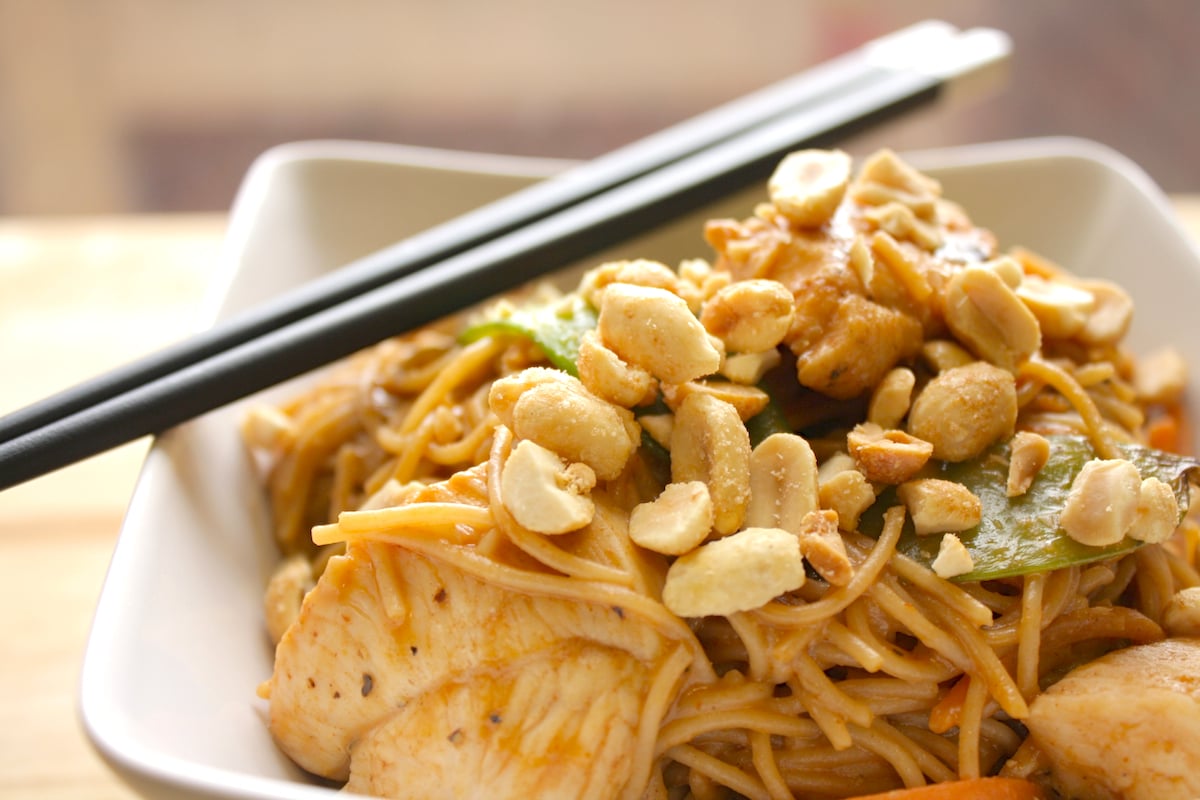 Photo: Aaron Hutch
Ingredients:
neutral oil (i.e. vegetable, canola, corn, etc.)
1 cup julienned carrots
1 cup snow peas
2 boneless, skinless chicken breasts, diced
salt
black pepper
white pepper
paprika
garlic powder
onion powder
1 package whole wheat angel hair pasta
1 cup smooth peanut butter
1/2 cup rice wine vinegar
2/3 cup soy sauce
1/4 cup sriracha
crushed peanuts (optional)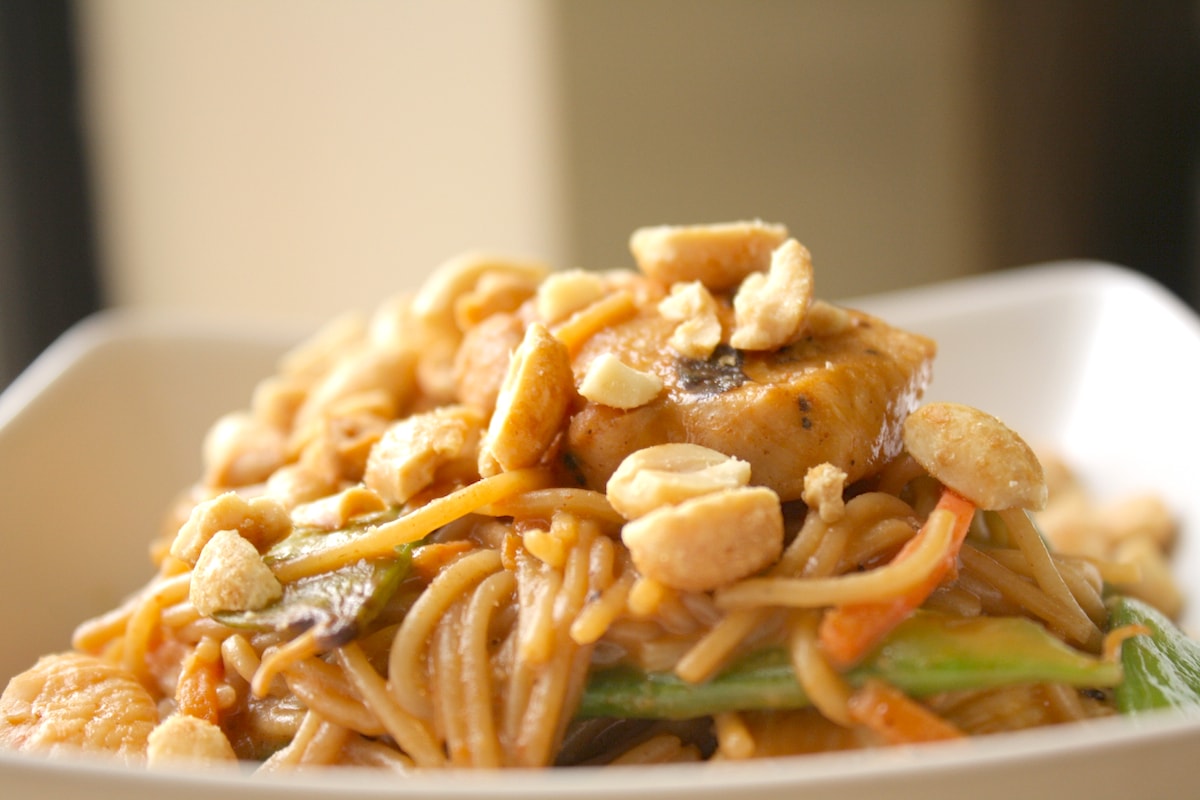 Photo: Aaron Hutch

Instructions:
1. In a wok (or skillet) with oil, sear the carrots and snow peas separately and season with salt and black pepper; reserve.
2. Season chicken with salt, black pepper, white pepper, paprika, garlic powder and onion powder; saute.
3. In a large pot with salted water, cook the pasta according to the instructions until done.
4. Meanwhile, combine the peanut butter, vinegar, soy sauce, and sriracha in a large bowl; taste and adjust to your liking.
5. Toss the pasta, vegetables, and chicken together in the peanut sauce. Serve with crushed peanuts as a garnish.