Tiffany Haddish has been winning ever since her Girls Trip success and on Sunday, she got the opportunity to walk the Oscars red carpet during the biggest night in Hollywood.
Haddish came prepared to stunt as she arrived on the red carpet for the 90th Academy Awards looking stunning in a gown to honor her late father, who is from Eritrea. The beautiful gown Haddish wore was cream colored and embroidered with black and gold designs that reflect the traditional styles of dresses often worn by women in the East African country.
Haddish said she wore the dress to pay tribute to her father and represent all people of Eritrean descent.
"He said one day I would end up here and if I ever ended up at the Oscars to honor my people so I'm honoring my fellow Eritreans," Haddish said, according to People.
Shoutout to Haddish for showing off her heritage and making us all proud.
My whole TL is Tiffany Haddish right now…and she is trending worldwide. I would be remiss not to comment on such a momentous occasion.

Much respect to her for honoring her late Eritrean father and representing the culture at the #Oscars pic.twitter.com/1IGlwOKkAq

— Positively Ethiopian (@PositivelyEthio) March 5, 2018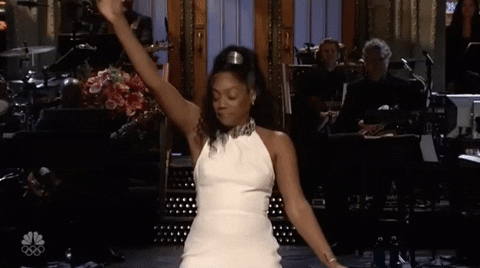 This post was originally published on Blavity.com.