Bulletin and dry erase boards are a great tool to brainstorm, capture ideas or even plan your weekly tasks in a simple format. These types of boards have been around for a long time, and each year they have only gotten more innovative in their design.
Here is a list of my favorite dry erase boards on the market.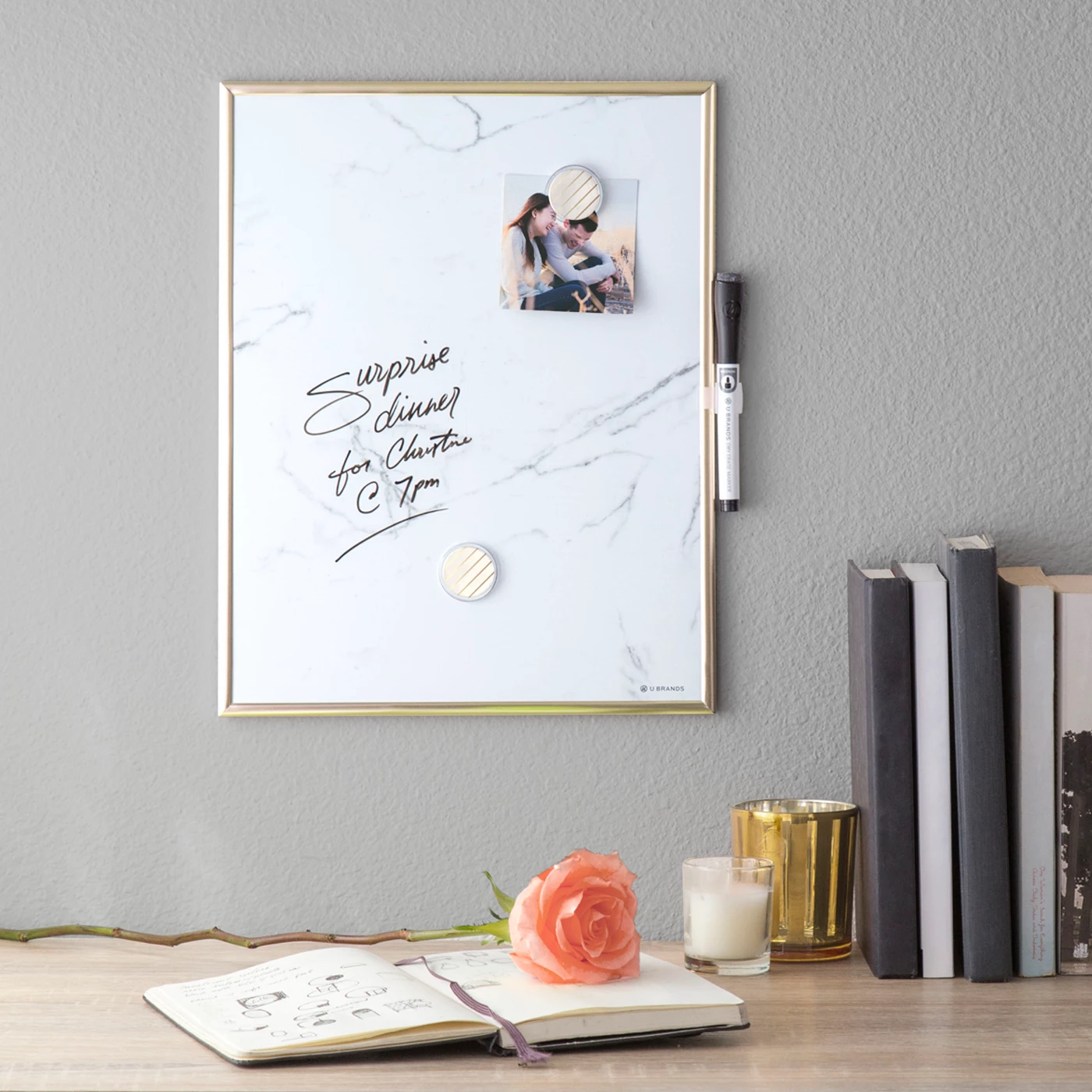 Photo: Target
This is the perfect board for task management. It's big enough to hang reminders on, or to even leave a note for someone at either your work or home office.
Photo: Bed Bath & Beyond
Keep track of your weekly finances or social schedule with this planner. As an added bonus, it sticks instantly to your wall without leaving behind any residue.
Photo: Target
This 5.5" x 10" board is the perfect frameless board to write down your grocery list or a short recipe.
Photo: Zazzle
Have some fun with this Pink Marble Dry Erase Board, which is sure to brighten up any space you are working in.
Photo: Zazzle
If you are a fan of Rose Gold, then this is the board for you. This modern faux rose gold glitter marble texture comes with foam adhesive packing and it's own pen.
---
Ready. Set. Boss. Our daily email is pouring out inspiration with the latest #BlackGirlBossUp moments, tips on hair, beauty and lifestyle to get you on track to a better you! Sign up today.