Joi-Marie Murphy McKenzie is the Emmy Award-winning senior entertainment editor for ESSENCE magazine. She is also the author of the critically-acclaimed period memoir, The Engagement Game, that will be available at the Chateau 21 experience taking place at Summit21.
21 Ninety caught up with Joi Marie and learned more about the inspiration behind her new book, and how her family's legacy in the history of African American journalism helped shape her as a writer.
21 Ninety: Your family has a strong history in media. How did that affect you as a writer?
Joi-Marie Murphy McKenzie: Yes, I'm very proud that my great-great-grandfather created the Afro American Newspaper, which is still in circulation; that his son took the paper to its highest heights; that my grandmother and her sisters all worked for the paper; and my mother had a column in the paper. I even had a column in the paper at one point. Being part of the Murphy family, it made me not intimidated to become a writer.
Being a writer takes a boldness; it takes having audacity. Who told you your thoughts and words were worthy enough for the page? Who told you your words could live up to the moments and feelings that need documenting? You truly have to believe in yourself and your craft to be a writer; and because writers, editors and photographers surrounded me all my life, I never doubted that I could.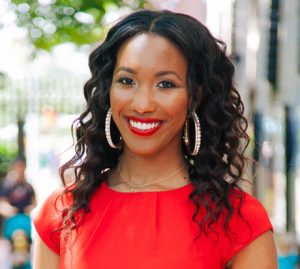 Photo: Joi-Marie McKenzie
21N: Do you remember the exact moment you began to look at yourself as a writer?
JM: I never — and still don't — hold too much value in the title. Every person should consider themselves a writer if it's a practice for them. But ever since I was little, I'd write in my journal. So I suppose that's when it started — at around 8 years old.
21N: What do you think will be one of the main takeaways of The Engagement Game?
JM: I pray that the main takeaway for women is that when it comes to pursuing engagements, we're set up to fail or wait because society is designed for men to have the upper hand. And once we understand how detrimental patriarchy is to marriage, we might not beat ourselves up so much about it.
I also pray that women (and men) are encouraged to become the authority in their lives. I lived a life of people pleasing and shape-shifting in relationships, and I had to unlearn that behavior and have the courage to become the authority on myself. Like no, I'm not changing to be liked, to be loved or to be included. Instead, this is who I am. Enjoy it or not.

21N: What inspired you to write The Engagement Game?
JM: When I began writing the pages that would end up becoming my memoir, I had no idea I was writing a book. As I said, I journal. And so I was watching Say Yes to the Dress and journaling my frustrations in my own 5-year relationship that was stalling. And after recently meeting an editor from one of the biggest publishing houses in the world at church, I sent her about 20 pages of my journal and she turned around and offered me a deal.
Photo: Joi-Marie McKenzie
21N: Are there any correlations between The Engagement Game and the work you do at Essence?
JM: Not really — At Essence and in my journalism career in general, I cover entertainment and celebrity news. I rarely write about myself; I prefer it that way. But after my memoir was released, and I became engaged, Essence pushed me to write a column called "Jumping the Broom," which documents my wedding planning.
21N: What advice can you give aspiring authors about writing their first book?
JM: Writing a book is a lonely process. Get used to that feeling. Get used to second-guessing and thinking it's not good enough. (It is!) Get used to an editor not fully understanding some parts, and get used to defending your work. Get used to thinking you're a terrible writer. (You're not!) Get used to sharing what your book is about over and over and over again—at work, church, chapter meetings, and baby showers.
And then lastly, get used to overcoming all of that negativity and self-doubt. Because the world needs your voice; especially if you're a Black writer. Understand that if your ancestors were enslaved in this country, it was illegal for them to even read and write. Recognize what a privilege you have to tell your own story and the stories of others. Recognize the impact you'll have when thousands of years from now, someone will read what you wrote. And then go write it.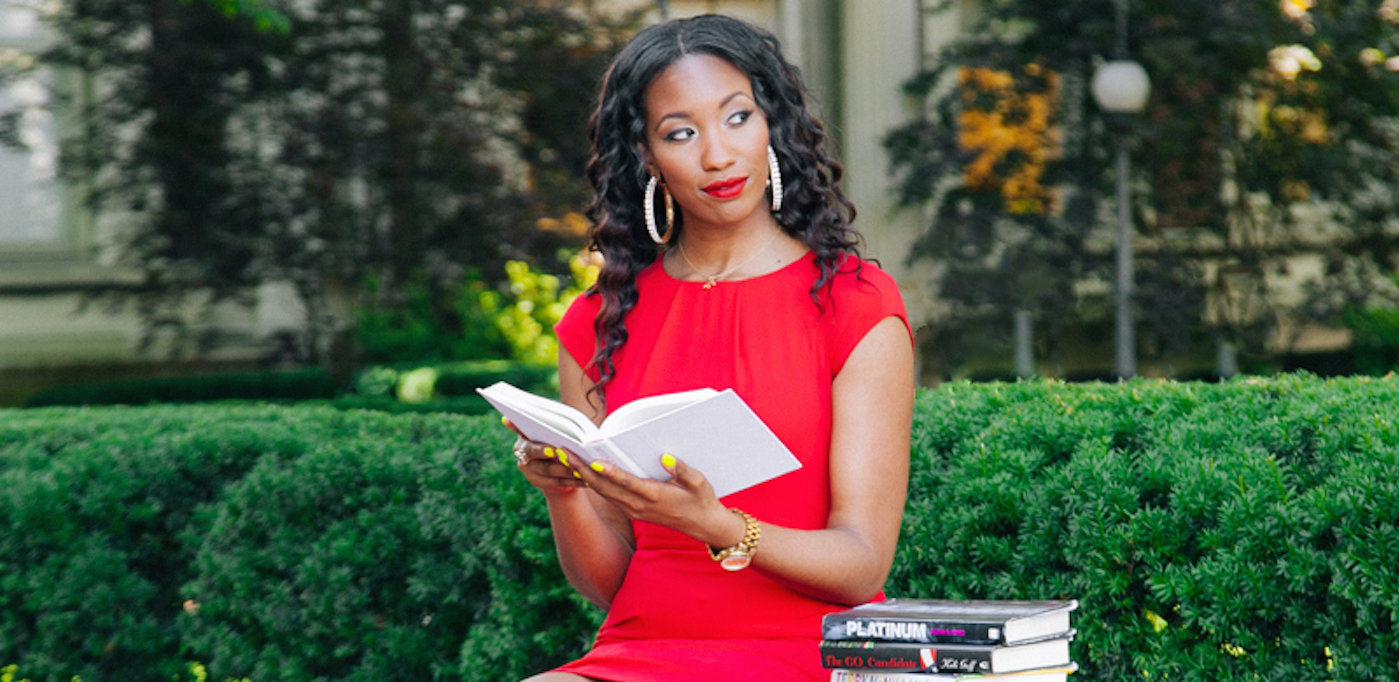 Photo: Joi-Marie McKenzie
21N: What excites you most about events like Summit21?
JM: Last summer, I left Summit 21 inspired and re-energized to take control of my destiny. I met women who I still keep in contact with to this day. It's a powerful weekend for any woman who needs a boost; or a recharge.
21N: Are there any projects you're working on that we should be on the lookout for?
JM: Check out my new podcast, The Engagement Game, which takes the themes from my book and breaks them down even more. I've had amazing guests including Bishop Vashti McKenzie, Candice Benbow, Ayesha Faines to help me tackle everything from why Christians don't talk about sex to debunking the myth that powerful women can't find a man. It's available wherever you listen to your podcasts, including Apple Podcasts and Spotify.
Photo: Apple Podcasts
---
Ready. Set. Boss. Our daily email is pouring out inspiration with the latest #BlackGirlBossUp moments, tips on hair, beauty and lifestyle to get you on track to a better you! Sign up today.