At the tender age of 19, actress and activist, Yara Shahidi, can now add brand ambassador to her growing legacy. This past Monday, the Grown-ish star took to Instagram to announce she will be the latest spokeswoman for Bobbi Brown Cosmetics.
Known for its commitment to include women of all complexions, Bobbi Brown Cosmetics has proudly been offering an extensive range of shades before it was the popular thing for brands to do. When asked by the brand, "what's your beauty truth?" Shahidi responded, "we are what we create." Backed by this response, the brand's new "Confident Beauty" campaign will allow Shahidi to share her "beauty truths to inspire women from all walks of life."
To the young star, this venture is not just about appearances but more about individual beauty and female empowerment. By launching the "Confident Beauty" campaign, Bobbi Brown Cosmetics will also officially launch The Pretty Powerful Fund on March 8th during International Women's Day. The $300,000 donation, to Shahidi's selected charities, pledges to reinforce the mission of supporting the creation of new possibilities for women and girls worldwide.
Check out some of Yara Shahidi's favorite products from the "Confident Beauty" collection below.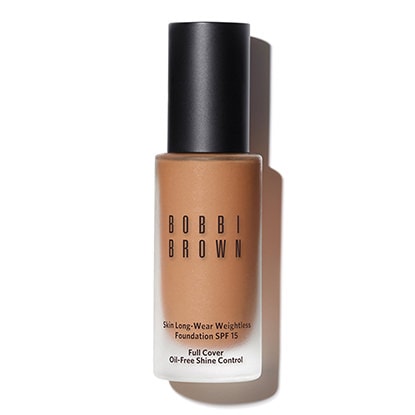 Photo: Bobbi Brown Cosmetics
Photo: Bobbi Brown Cosmetics
Photo: Bobbi Brown Cosmetics
Photo: Bobbi Brown Cosmetics
---
Ready. Set. Boss. Our daily email is pouring out inspiration with the latest #BlackGirlBossUp moments, tips on hair, beauty and lifestyle to get you on track to a better you! Sign up today.