2019 is on its way, and from where we're sitting it looks like a year full of secured bags and bountiful blessing. Insecure star and co-host of the entertaining/enlightening podcast Jesus and Jollof, Yvonne Orji, has signed a book deal with publisher Flatiron Books.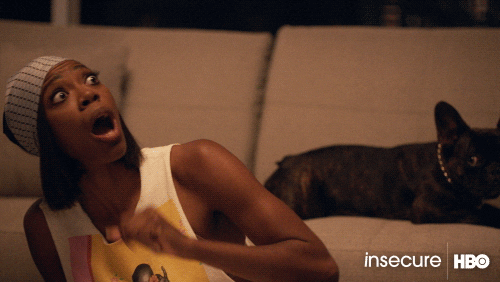 PHOTO: Giphy

That's right! Orji has often spoken about being inspired by her friends such as Luvvie Aayi who have published successful books and was ready to take on the challenge herself. Her faith-based advice book will be entitled: Bamboozled by Jesus: How God Tricked Me Into the Life of My Dreams (and 20 Lessons I Learned Along the Way).
In the book, according to The Hollywood Reporter, Orji will use her life experiences, her family and the Bible to cover 20 life lessons she has learned thus far including: "… how to save for a rainy day to building the ark before the flood, from thinking outside the box to realizing you're not special (while instead making yourself available)."
PHOTO: Time Out
At this time, there is no official release date for the book, but in the meantime, you can get your Orji fix by binge-watching Insecure on HBO, her role in Night School and wait in anticipation for her upcoming semi-autobiographical series, First Gen, which focuses on the life of a Nigerian-American family.
---
Ready. Set. Boss. Our daily email is pouring out inspiration with the latest #BlackGirlBossUp moments, tips on hair, beauty and lifestyle to get you on track to a better you! Sign up today.