Young or old, we love our hair, don't we?
Certain hair conditions play a deciding role in styling our hair, and you know what doesn't help with that? Hair loss. Hair loss is one of the most common problems women face today.
What is also familiar is our lack of knowledge about the beautiful and simple ways through which we can treat the condition.
Here are four home remedies to help control hair loss.
Coconut Milk
Coconut milk is known for being rich in vitamin E and fats that help to moisturize your hair and keep it healthy. The liquid is also rich in potassium, another vital ingredient for hair growth.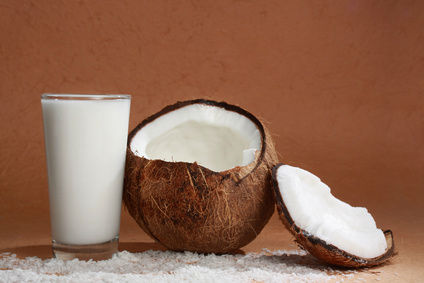 Photo: Pexels
Directions:
1. Grate coconut and squeeze out milk
2. Apply the juice directly to the scalp
3. Leave on for 5 – 20 minutes, or overnight for full-benefits
Aloe Vera
Aloe vera plays a vital role in balancing our scalp and hair pH levels. Aloe Vera is able to penetrate the scalp, thereby promoting hair growth deeply.
Photo: Pexels
Directions:
1. Remove the pulp content from the leaf or stalk and rub into your hair
2. Make sure you have clean hair
3. Massage mixture into your scalp in circular motions
4. Leave on for roughly 15 minutes, and then rinse with cold water
Greek Yogurt
Natural yogurt is full of protein and lactic acids, perfect for cleansing our hair and clearing away dead skin cells.
Photo: Pexels
Ingredients
– Two tablespoons Greek yogurt
– One tablespoon honey
– One lemon
Directions:
1. Take two tablespoons of Greek yogurt in a large bowl. Then, add honey and the lemon juice.
2. Mix the ingredients well and make a paste.
3. Using a hairbrush or fingers, apply this pack to the scalp and hair roots.
4. Leave it on for roughly 30 minutes, and then rinse thoroughly with cold water.
Methi (Fenugreek)
These seeds contain high protein and nicotinic acid content, which are known to be beneficial agents against hair fall and dandruff, and in treating a variety of scalp issues like dryness of hair, baldness and hair thinning.
Photo: Pexels
Ingredients
– 2 tbsp of fenugreek seeds
– 4 tbsp of yogurt
– One egg
Directions:
1. Soak two tablespoons of the seeds in water overnight (This is important, so don't skip this step)
2. Make it into a puree in the morning
3. Mix with a little water to add some consistency
4. Add four tablespoons of the egg white.
5. Apply this on your hair and scalp and put a shower cap on.
6. Leave in for half an hour.
7. Wash off thoroughly with water.
---
Ready. Set. Boss. Our daily email is pouring out inspiration with the latest #BlackGirlBossUp moments, tips on hair, beauty and lifestyle to get you on track to a better you! Sign up today.