I don't know when "self-care" officially became a rising trend, but in my opinion, it's something we should all do for ourselves. Many of us realize that we need to care for ourselves after an especially tough period in our lives. Usually, its because we're tired, stressed, overworked, but it could also mean we are putting ourselves on the back burner in all aspects of our life, work, family, friends, etc.
Only after we emerge from this uncomfortable time can we gain some clarity and see where our needs actually to be met. Self-care automatically gives us permission to take time out and start showing ourselves some long-overdue love. Because honestly, it just feels good to feel good. Here's a self-care checklist to help you put yourself first and make this a daily habit.
Say Those Affirmations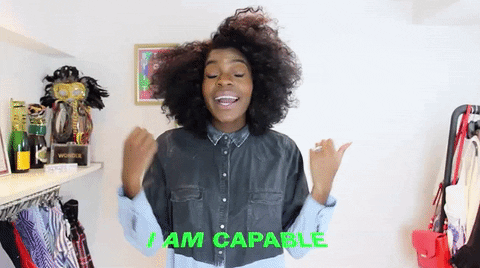 GIF: Giphy
I have been a big fan of affirmations for quite some time now. I know it can be hard to see sometimes, but our thoughts do affect our lives. And if we want to change our mindset, we must first change our views. In my experience, the quickest way to do this is by reading and repeating affirmations daily. I like to select a few favorite statements to happen all day long, helping me to appreciate all of life's little pleasures.
Work It Out
GIF: Giphy
Often the first thing to go when we are beyond stressed is our exercise routine. It's hard to get up and to move when you barely have time to eat and get out the door in the morning. But training is one of the most rewarding ways to practice self-care. While you don't always have time for a full-blown routine, schedule some time every day to go for a quick walk, lift weights while watching your favorite Netflix show or pull up a nice stretching or yoga video on YouTube. It will lower those stress levels and keep your energy up, sis.
Clean your space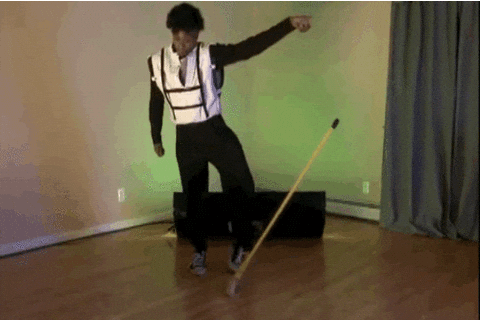 GIF: Giphy
Trust me, I know what you are thinking, but cleaning doesn't have to be all bad. I believe that cleaning can be a form of self-care when done right. Clutter can be an actual representation of how stressed and overwhelmed we feel, leaving little room for us to feel peace. Whether it's your office, your bedroom or your kitchen, allot some time each day to ensure the place you spend most of your time is organized and uncluttered.
Meditate
GIF: Pinterest
I genuinely think it is essential to take some time to slow down and check in with yourself. Taking time to slow your mind and refill your cup will give you the energy to give more of yourself to others. It doesn't have to be a complicated and lengthy process. All you need is five to minutes of quiet reflection to slow your thoughts, focus on your breath and you're done!
Practice gratitude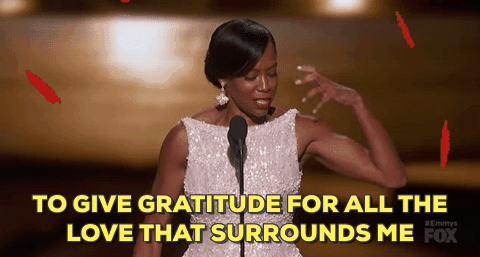 GIF: Giphy
Research has shown the benefits of practicing gratitude are nearly endless. People who regularly exercise gratitude feel more alive, sleep better, and even express more compassion and kindness; the list goes on and on. When you start practicing gratitude regularly, you begin to experience a more lasting state of appreciation. I like to list at least three things I've grateful for that day and savor them. Not only do I go to bed happier, but it helps me slow down and not let life pass by so quickly.
---
Ready. Set. Boss. Our daily email is pouring out inspiration with the latest #BlackGirlBossUp moments, tips on hair, beauty and lifestyle to get you on track to a better you! Sign up today.