I think it is a well-known fact that the winter season where our skin gets depleted of moisture, and one thing I hate the most is dry hands. As we enter the new year and we battle the ever-changing levels of indoor heating combined with the wind chill factor outside, moisturizing becomes essential regardless of our skin type — whether it be normal, combination, oily or dry skin.
Although most of us know this, picking the right formula is still tricky.
In a bid to keep my skin supple and shiny through winter, I went on a quest to find some of the best moisturizers out there, and I've seen some that are real keepers.
Here is my list: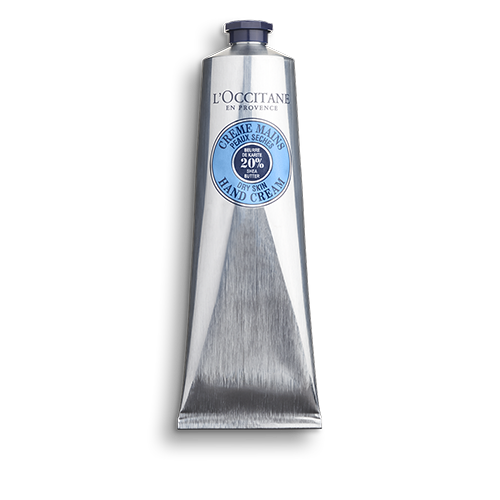 Photo: L'occitane
This silky hand cream is a nice medium weight – not too creamy but not too light. It has a lovely fresh Shea butter scent that is a little sweet but not too overpowering, and the cream itself is very moisturizing. I use this all day long at work because it's light enough for me to work still and type on my computer.
Photo: The Body Shop
This is by far one of my favorites from The Body Shop. Not only does it smell amazing, but it also helped my nails and cuticles. It's a nourishing cream without being heavy or greasy and soaks into the skin fairly quickly.
Photo: GNC
This is another hand cream that I am currently obsessed with. One of my favorite things about this cream, besides the fact that it makes my hands nice and soft, is the benefit of the Vitamin C, which enhances the skin's natural production of collagen and helps to support healthy skin.
Photo: Burt's Bee
This cream from Burt's Bees, that I discovered at Target, is more of a full treatment for the hands. I like to use it mostly at night to allow my hands to absorb it while I'm sleeping. This is made specifically for hands exposed to heat, cold and dirt. So if you live an active lifestyle, this might be a good one for you to try.
Photo: Neal's Yard Remedies
I love how moisturizing and straightforward this hand cream is — it does its job, nothing more or less. Enriched with antioxidant-rich, organic wild rose hip oil, it smells great and leaves my hands and nails feeling soft.
Do you have a favorite hand cream? Let us know!
---
Ready. Set. Boss. Our daily email is pouring out inspiration with the latest #BlackGirlBossUp moments, tips on hair, beauty and lifestyle to get you on track to a better you! Sign up today.