So… it's the middle of the week (hey maybe it's the start of the week, no judgment here), and you are feeling overworked, overwhelmed, tired, cranky or all of the above. At times like these, it's important to remember to practice self-care. These ideas have ever failed me, and as you strive to get over the hump, please allow me to share them all with you.
Keep Yourself Organized
Organization is key. Whenever I feel stressed, it's usually because life around me is chaos. But, that doesn't mean my personal space has to look that way. Take some time to create to-do lists of any upcoming work or personal life assignments. By doing this, it gives me a sense of control and deeply helps to prioritize my time. With a tangible check-list, I'm able to see which tasks need to take the forefront and which can wait until later. You will feel better once you have a concise list sitting in front of you. Trust me.
Take some Me Time
Stimulate and relax your mind by taking some time to yourself. Make your favorite warm drink – hot chocolate or herbal tea – something you find comforting. Lay up in your bed or on the sofa with a good book or TV show, wrap yourself up in the cocoon of a soft, shaggy blanket and transport your mind somewhere else for a while. My go-to book is a great thriller or romance. I am also into self-help and motivational books to help pump me up for the remainder of the week.
Plan A Spay Day at Home
Whip out the bath soaps, essential oils and lather yourself in the feel good. Seriously. The whole point of a relaxation day is so that you don't want to leave your house, at least I know I don't. Sometimes the perfect remedy to a rough day is to soak in a long bubble bath and pamper yourself a bit. I personally love to give myself an at-home Mani and Pedi with a fancy face mask. I will also massage some kind of hair treatment or coconut oil through my hair for that added layer of relaxation.
Plan a Lunch Date with Family and/or Friends
The work week might seem monotonous: wake-up, work, sleep, eat, repeat. You know the drill. That's why it's important to make time for those special people in your life. I attempt (and mostly succeed at) planning a weekly meet up with my friends and family members, whether it's grabbing a meal or hitting up happy hour. Honestly, making the effort to interact with others outside of your workplace can really lift your spirits and change your mood completely. I know sometimes the last thing we want to do is drag ourselves out somewhere after a long shift, but it's important not to isolate yourself for too long. Human connection with those we love is essential.
Create an upbeat playlist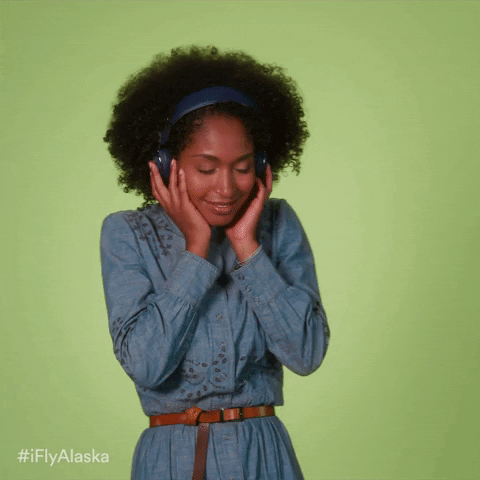 It has been scientifically proven that music can affect one's mood. That is why there are such things as music therapy and rehabilitation, experts say. I am not asking you to dig that deep, I just recommend making a kick a** playlist that will instantly brighten your mood. Find songs that bring out the fierce and motivational warrior in you and crank those tunes all the way to work in the morning or when you are just leaving. The results will be positive. I am sure of it.
Ready. Set. Boss. Our daily email is pouring out inspiration with the latest #BlackGirlBossUp moments, tips on hair, beauty and lifestyle to get you on track to a better you! Sign up today.