If you really believe that healthy cooking means only grilled chicken and kale for every meal, then it's time for a new way of thinking, sis.
So if you're ready to mix things up and eat a little bit healthier this year, then get ready to throw down in the kitchen with some of these cookbook options all created by #BossBlackWomen.

Photo: HarperCollins Publishers
This cookbook is chock-full of Smollett family favorites from Crispy Beef Lettuce Wraps, Potato Crab Au Gratin, Brown Butter Lamb Chops, Honey Sriracha Chicken Skewers, 7th Ward Gumbo, North African Chicken Stew. And for dessert? An Iron Strawberry-Rhubarb Pie, according to the official site. You are sure to find your own favorite among the pages too.

Photo: The 8×8 Cookbook
Strahs is the author of The Lemonade Strand Cookbook, The 8×8 Cookbook, The Ultimate Panini Press Cookbook. For the family woman who does it all, The 8×8 Cookbook is the perfect cookbook to create quick dishes to soothe your household's hunger pains. Equipped with 64 modern "square meals" made in a traditional brownie pan, this cookbook provides plenty of tasty one-dish meal options that everyone can enjoy.
Photo: Why Is Vegan The New Black
This cookbook by Cooper is an excellent pick. Filled with more than 100 healthy meal options, there are plenty of experimental and delicious meat and dairy free meal ideas for the family.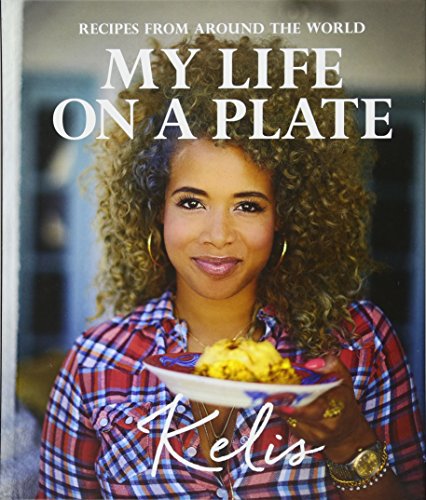 Photo: Barnes & Noble
Through this personal cookbook, Kelis shares her journey through the food she creates. She finds inspiration for her favorite food recipes through her culture, travels, and inspirational people she meets along the way.

Photo: Amazon
This is the perfect cookbook for all my sweet tooth friends out there. Not only is it aesthetically pleasing with beautifully photographed sugary soul food desserts, but it is also a glimpse into some of the Pinner family's history and the inspiration surrounding Patty's famous desserts. Fun fact: most of the desserts were named after some of her closest family members.
If you are looking for a good old fashioned vegetarian cookbook, then this is where it is at sis. After suffering a near-fatal car accident in 2010, Campbell delivers with her first cookbook to help you reset the clock. There are plenty of breakfast options, desserts, along with nutritional facts to help with your food intake and keep you on track.

Photo: Jerrelle Guy
Jerrelle's cookbook is unique because, according to her, it leads you on an exciting baking journey by utilizing your five senses in the kitchen. Using only healthy ingredients like whole flour, less refined sugar and vegan alternatives, this is sure to be a hit in your household for the books "Orange Peel Pound Cake" recipe alone.
Photo: Soul Food Love
Mother-daughter duo, Alice and Caroline, take on traditional recipes and give them a soul food twist, with a healthier agenda. Spanning two generations, the two cooks both use their extensive knowledge of health food to develop delectable and healthy options of your favorite Sunday dinners.
So grab those aprons, get the good pots out and get to cooking. You'll thank us later, sis.
---
Ready. Set. Boss. Our daily email is pouring out inspiration with the latest #BlackGirlBossUp moments, tips on hair, beauty and lifestyle to get you on track to a better you! Sign up today.