Putting the right outfit together is never an easy task, but it gets infinitely harder when you're pregnant. And not just because you are working around an ever-changing bump and body, but also because the majority of maternity wear available is not always on trend.
At first, you may try to get away with sizing up in regular clothes, But as your pregnancy progresses, you'll be craving clothes that fit correctly, while still looking put together. And if that's the case, I've found some excellent options for you, stuff you'll want to wear, sis.
Check out some of our top picks for maternity clothes below.
Midi Dress
Photo: ASOS
This flowy dress is flattering to both the bust and bump. Moreover, this dress can quickly be taken from comfy to chic with the right accessories.
Jumpsuit
Photo: Pink Blush
A one-piece outfit that's not a romper leaving enough room for movement and comfortability? What more could a girl ask for?
V Neck T-Shirt
Photo: Motherhood Maternity
V neck tops are still on trend, and they can add a level of chic to any outfit! Plus you can wear this one after the baby comes since it's nursing-friendly.
Over the Belly Tie Skirt
Photo: A Pea In The Pod
Over-the-belly tie skirts are virtually flattering for any shape, while the flowy fabric makes it both comfy and practical for everyday wear
Floor Length Floral
Photo: Motherhood Maternity
Keep stylish and effortless in this floral floor-length dress, ideal for a changing body with breathable fabric for summer.
Boyfriend jeans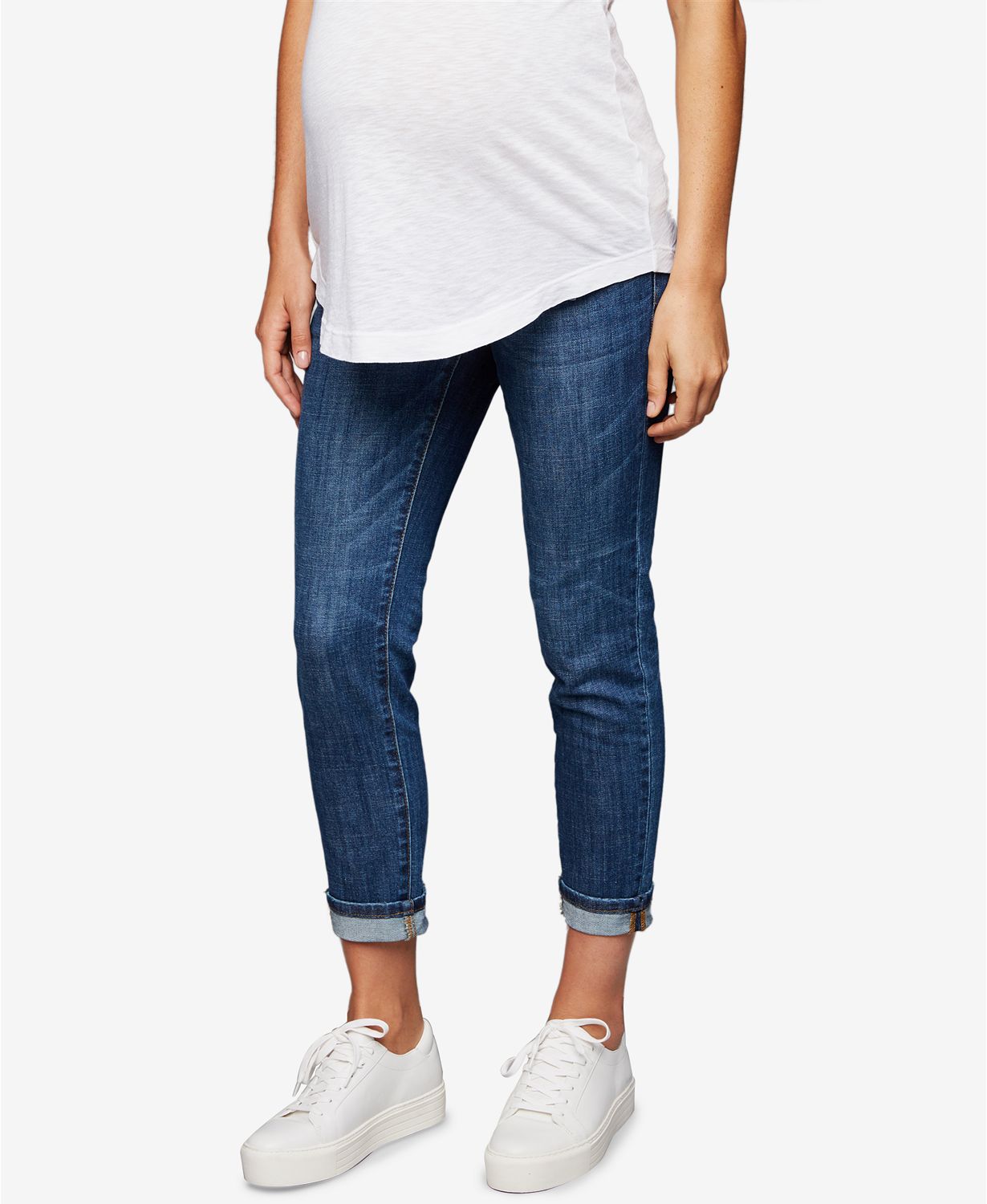 Photo: Macy's
Feel like there is no way you can stretch your belly into your favorite pair of jeans? Grab yourself a couple of these bad boys. They feel like leggings, but they look like jeans! Plus, they're available in fun colors like blue and red.
Striped Layer nursing t-shirt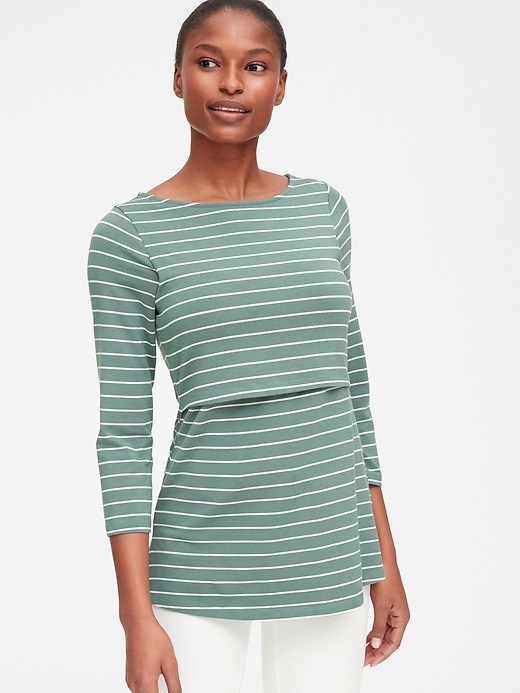 Photo: GAP
The flattering loose fit of this striped top includes an elasticized band beneath cropped layer for easy nursing.
---
Ready. Set. Boss. Our daily email is pouring out inspiration with the latest #BlackGirlBossUp moments, tips on hair, beauty and lifestyle to get you on track to a better you! Sign up today.