Cardi B is poppin' on the charts and her latest victory is record-breaking! With just one song above Queen Bey, Cardi has taken the record for Most Simultaneous Billboard US Hot 100 entries by a woman.
12 of the 13 songs that have helped the rap star achieve this record are from her debut album, Invasion of Privacy, which was released earlier this month. The other song is "Finesse (Remix)," her collaboration with Bruno Mars.
Congratulations to Cardi B and her new Guinness World Records title. And, in the spirit of Black Queens winning in 2018, here's a list of other black women accomplishing "firsts" this year (so far):
1. BEYONCÉ
Beyoncé has become the first black woman in Coachella's almost 20-year history to headline the music festival.
2. AVA DUVERNAY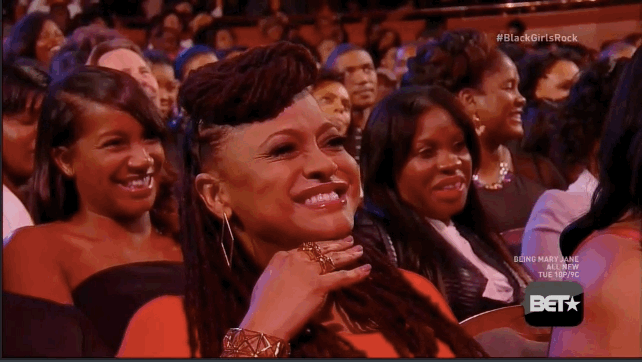 Duvernay has racked up a few "firsts" over the past few years and this year proved to be no different for her. She successfully directed the $100 million film A Wrinkle In Time and dominated the box office along with Black Panther's director, Ryan Coogler. Together, they held down the number one and number two highest grossing films after the release of Duvernay's movie.
3. COL. LORNA M. MAHLOCK
PHOTO: NBC News
Col. Mahlock is the first black woman nominated to become a Marine brigadier general. If confirmed, she will be the first black female to serve at this capacity in the Marine Corps.
4. VICTORIA MAHONEY
PHOTO: Hollywood Black Renaissance
Mahoney will be the first black woman to hold a directing position for a Star Wars film. She will serve as second unit director to J.J. Abrams.
5. MARY THOMAS
PHOTO: The New York Times
Denmark displayed its first public monument to a black woman: A sculpture inspired by Mary Thomas. Thomas led a revolt against the Danish's labor colonial rulings in the 19th century.
6. MELISSA HARVILLE LEBRON

PHOTO: Afro.com
Lebron is the first black woman to independently own a race time licensed by NASCAR.
7. KIM GODWIN
PHOTO: CBS
Godwin is blazing paths at CBS as the first black woman to serve as vice president of their news division.
8. EPSY CAMPBELL BARR
PHOTO: Independent.ng
Barr is the first black woman elected as vice president in the Americas and the Costa Rica's Afro-Latina vice president.
9. TONI PRECKWINKLE

PHOTO: Governing Magazine
Preckwinkle has recently become the chair of Chicago's Cook County Democratic Party.
Honestly, the list goes on and on and this is just in 2018. With all this black woman excellence going around, we are sitting in suspense to see whose name will be added to the list next.