So, what really is the best outfit to wear to a job interview? In this day and age, appropriate work options will vary depending on the type of job and company you're interviewing with. You always want to dress to impress, but the outfit you choose will depend on the style and culture of the job you are applying for.
Whether you're interviewing at a company with a formal dress code, a casual startup, or just an informal summer job or internship, here are a couple of options to try out for your next job interview!
A PROFESSIONAL LOOK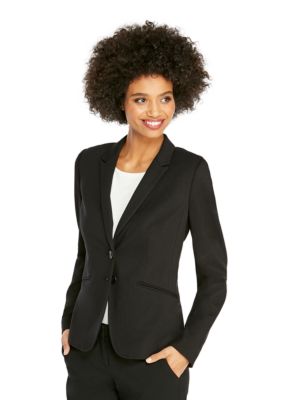 Photo: The Limited
Shop The Look:
A general rule of thumb is to always wear professional or business attire for the first interview. For women, this usually means wearing a modest blouse, dress pants or a formal dress or skirt. You can always add a bit of style to your outfit to make a statement.
BUSINESS CASUAL ATTIRE
Photo: Style Pantry
Shop The Look:
If you have researched the company and you find that they have a more informal environment, you might opt for more business-casual attire. Business casual outfits are less formal than a pantsuit, but they are also more professional and polished than say, a t-shirt, ripped baggy pants or a dress and sandals.
CASUAL INTERVIEW ATTIRE
Photo: Old Navy
Shop The Look:
If you get the chance to work at an up-and-coming startup or new and hip company, then you can go ahead and skip the pressures of a formal, business attire first impression (just make sure that this is indeed the case)! This might be the time that you can really express yourself with your clothing, so try to show up in something that makes you feel relaxed but still presentable. You could wear something like relaxed-fit khakis, dark-wash jeans and a cute bright top and cardigan.
---
Ready. Set. Boss. Our daily email is pouring out inspiration with the latest #BlackGirlBossUp moments, tips on hair, beauty and lifestyle to get you on track to a better you! Sign up today.