Most of us have experienced anxiety at some point in our lives. A job interview, a college final, even a big presentation at work. These are all circumstances that can throw us off balance and into an unwanted state of anxiety. But, its nothing to be ashamed about.
If you are unsure if what you experienced is anxiety or just average, run of the mill nerves, some symptoms of anxiety, according to the Mayo Clinic, include:
– Accelerated heartbeat
– Rapid breathing
– Insomnia
– Obsessive Thoughts
– Feeling worried
– Feeling Nervous
– Sweating
While there are many options available to help combat feelings of anxiousness, one of the most natural things you can do is use anti-anxiety essential oils.
Essential oils are concentrated plant extracts. They serve many medical purposes — from acting as a natural mosquito repellent to reducing back and neck pain. However, some people use them to support depression treatment.
Several essential oils are beneficial in dealing with anxiety. Here is a list of eight to get you started:
Lavender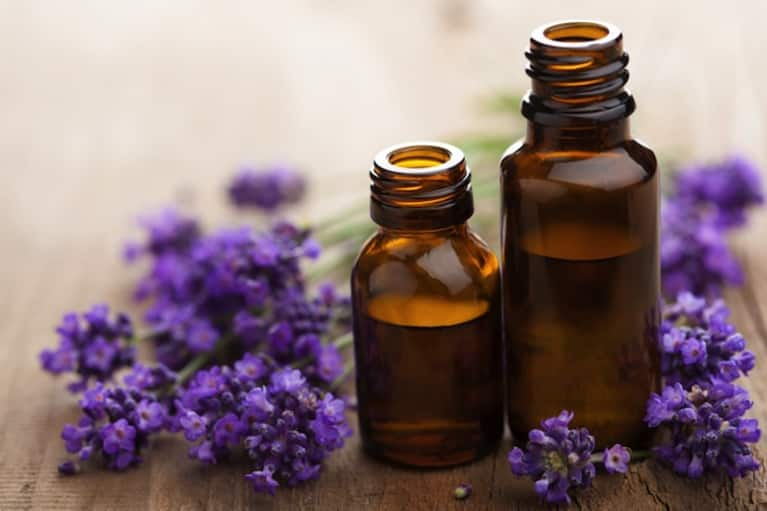 Lavender is one of those versatile essential oils that can be used for virtually anything. It is great for relieving anxiety, because it has a fresh and floral aroma due to its high content of linalyl acetate and linalool, according to studies. Use it in homemade roll-on perfumes or in a linen spray to spray on your sheets before bedtime.
Chamomile
Photo: EverPhi
Chamomile has long been hailed as a natural remedy for stress and anxiety. It has a sweet, fruity scent that is found to be calming. I should also mention that it is considered a sedative, so be sure to use it in small doses unless you're using it right before bed.
Vetiver
Photo: AnnMarie Skincare
Vetiver is what's known as a grounding oil, often infused with other essential oils with its deep, earthy scent. Its primary purpose is to promote healthy sleep, so it would be best used at nighttime when anxiety hits.
Bergamot
Photo: New Age Ayurveda
Bergamot can be described as citrusy and fruity. Its aroma is a bit more tangy than orange but not necessarily as bitter as a lemon or lime scent.
It helps best for anxiety when inhaled. Place several drops of bergamot essential oil on a cotton ball, or directly onto the palms of your hands and rub together to activate the oil.
Ylang Ylang
Photo: Scentertainer
Ylang ylang is what's known as a balancing essential oil. It has a uniquely exotic scent that is often considered strong, floral and sweet. To keep it from overpowering your senses, use only a drop or two. Use it in a homemade perfume blend to enjoy its exotic scent and calming properties all day long.
Sweet Orange
Photo: Blend
Sweet orange is an excellent choice to help with anxiety, as it is not phototoxic, which means it can be used safely in topical application. Diffuse sweet orange at home or in the office to enjoy its anti-anxiety benefits.
Cedarwood
Photo: Aromatherapy Spirit
Surprisingly, cedarwood is a crucial essential oil for anxiety. Just as its name suggests, it has a very woody scent. It is considered very calming and can be used as a sedative. Natural health benefits of cedarwood essential oil include antiseptic, antifungal, antibacterial, antiseborrheic, antispasmodic, astringent; a tonic..the list goes on and on.
---
Ready. Set. Boss. Our daily email is pouring out inspiration with the latest #BlackGirlBossUp moments, tips on hair, beauty and lifestyle to get you on track to a better you! Sign up today.