The question shouldn't be why I should join a wine club? The question should be why haven't I joined one yet? I see three primary reasons why you should, sis.
1. To have a regular supply of wine come to you without you lifting a finger
2. To be able to be that hip friend who knows the exact bottle to pair with dessert at girls night
3. Maybe you are trying to branch out and find some exciting wines you wouldn't usually buy yourself
Delivery wine services bring customer's orders directly to their door. With subscription services, wine enthusiasts have the luxury of not having to place their order, which is always a bonus.
I've compiled a list of all the different wine subscription boxes to give you the lowdown on which option to go with.
Try these four out now:
Photo: Blue Apron Wine
Do you know where you can get both your meal and wine for the night at the same place? What's a good meal without a classy bottle of wine to pair it with, am I right? The wines are designed to be a perfect match for the Blue Apron recipes, but you don't have to be a subscriber of one service to use either, according to the site.
With this one, you can get six bottles with an eclectic red, whites or a mix.
And, keep in mind, you can skip a month at any time. The cost costs approximately $65.99 monthly, including shipping.
Photo: Winc
If you prefer to have a variety when you drink, try out Winc. Once you've customized your own set of unique preferences, they can ship the bottles right to you.
You will get four bottles with more than 100 pairings including Rose and Cabernet. As for the cancellation policy, memberships can be canceled at any time via phone or live chat. Prices start at $13 per bottle.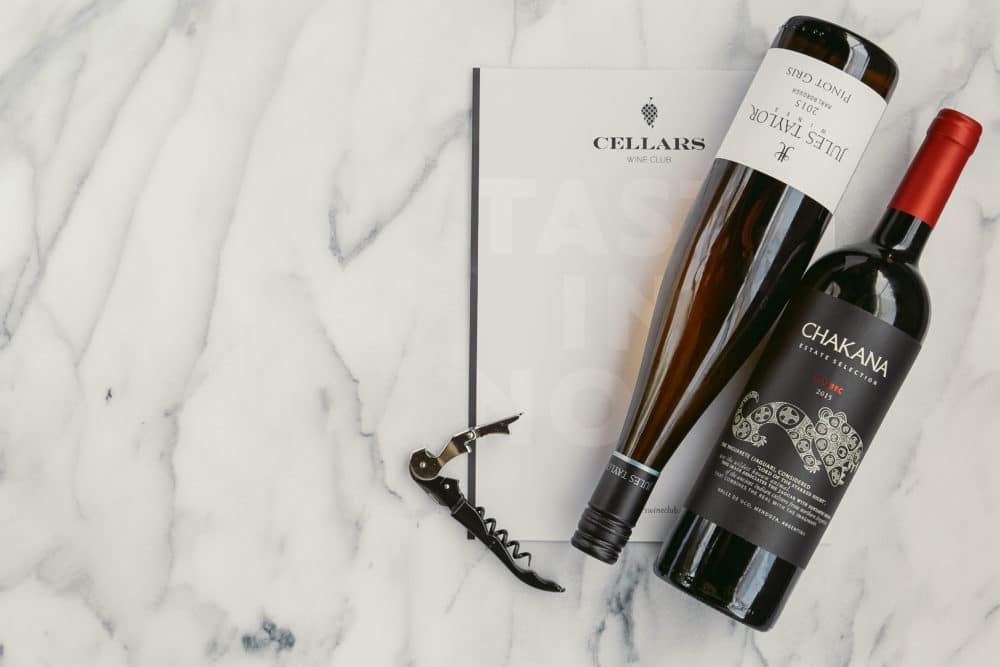 Photo: Cellars Wine Club
Here, you can find every type of wine that's been on your wish list, what's even better than wine being delivered wine samples from across the globe, customers choice. You can get one to two bottles and you can cancel at any time, sis. Costs range from $29 for one bottle to $389 for all the serious wine connoisseurs out there.
Photo: Vineoh!
VineOh! is ideal for the boss who likes a few extras of her favorite drink. Each box is packed with two bottles, as well as five to six extras designed to help us all us boss woman a chance to unwind after a rough day. The quarterly box costs $60.
---
Ready. Set. Boss. Our daily email is pouring out inspiration with the latest #BlackGirlBossUp moments, tips on hair, beauty and lifestyle to get you on track to a better you! Sign up today.