A good night's sleep can do wonders for our skin and body's overall health. And, as important as sleep can be for our skin, having an evening beauty routine in place can also be highly effective against course, dehydrated skin. Whether or not you already have a nighttime regimen in place for this spring, we've put together some significant steps to help you stay on the road to smooth, hydrated skin.
Take a bath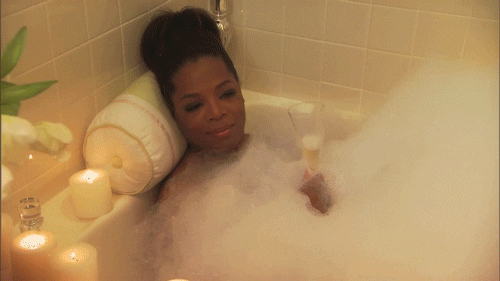 GIF: Giphy
If you are like me and you want to indulge in a warm bath now and then, hop in the tub and take a bubble bath. If you're going to bring relaxation to a higher level, blend in essential oils like lavender and vanilla and linger under that stream just a little longer.
Have a cup of Tea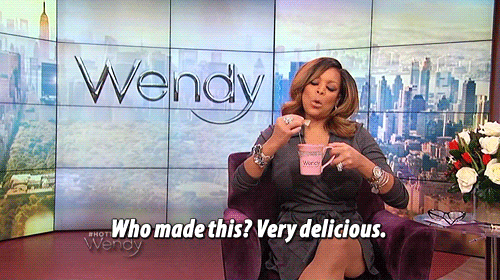 GIF: Giphy
I have noticed a warm cup of tea always calms my mind. But it also serves as an observation that nighttime has arrived and it's time to wind down slowly. If you are not sure what you are in the mood for, use this quick guide to steep the perfect cup.
Hydrate the skin
GIF: Gfycat
After you exfoliate, your body is prepped and ready for hydration. Lotions are best when applied to damp skin, so pat dry gently, making sure there is still some moisture on your skin. Try using one of your favorite whipped body butter, or use a more heavy duty cream overnight to help treat chapped and cracked areas.
SLEEP SPRAY
GIF: Indiegogo
Since sleep is a crucial component to overall skin health, it's essential to make the most of those hours. I love to use the Deep Sleep Pillow Spray, as it helps me to fall asleep faster and wake up refreshed instantly. You can use this on either your sheets or pillows to induce a restful and relaxing sleep.
A good Mattress
GIF: Imgur
A good night's rest is vital to our hearts, weight, mind and skin health. We spend more than a third of our lives sleeping, so why shouldn't we have a good mattress? Find the right one for you, whether it be bouncy, firm, breathable, anti-microbial, all natural and make the most of your precious sleep-time, sis.
---
Ready. Set. Boss. Our daily email is pouring out inspiration with the latest #BlackGirlBossUp moments, tips on hair, beauty and lifestyle to get you on track to a better you! Sign up today.