By providing safer alternatives with her toxicant-free online marketplace, Dixie Lincoln-Nichols, founder and creator of I.O. Beauty Market, curates a selection of inner and outer beauty solutions to meet shoppers' personal care and home needs.
As for her inspiration? Lincoln-Nichols drew encouragement from the practice of clean (natural, toxicant-free, eco-friendly) beauty, as it is a vast and rapidly growing trend.
In this day and age, consumers are consciously reading labels and researching the ingredients used by mainstream beauty brands, which is making them aware of the toxicants in some of their favorite beauty products. Unfortunately, many studies are finding that some of these ingredients have been linked to cancer, allergens, hormone disruption, infertility and neurotoxicity. As a result, consumers are not as trusting of big, traditional brands as they once were. Instead, they are opting for DIY's or smaller indie brands who are transparent with their ingredients.
With awareness comes a demand for safer, more integral, and "clean" alternatives. That is when the mission, vision and purpose of the toxicant-free, virtual marketplace, I.O. Beauty Market, was born.
In 2017, Lincoln-Nichols — a biological science and chemistry professor turned certified health and wellness coach — launched the virtual marketplace with a mission to create awareness and education about the benefits of toxic ingredients and provide safer alternatives. With a passion for picking and curating, Lincoln-Nichols said she selects the "most reliable, highest quality products that support women along their self-care journeys, partnering only with conscientious brands that also support wellness inside and out."
The virtual marketplace houses 20+ clean brands that offer eco-friendly, natural and toxin-free products. From skincare, body care, supplements, and home products, I.O Beauty Market is your one-stop shop for clean beauty from the inside out.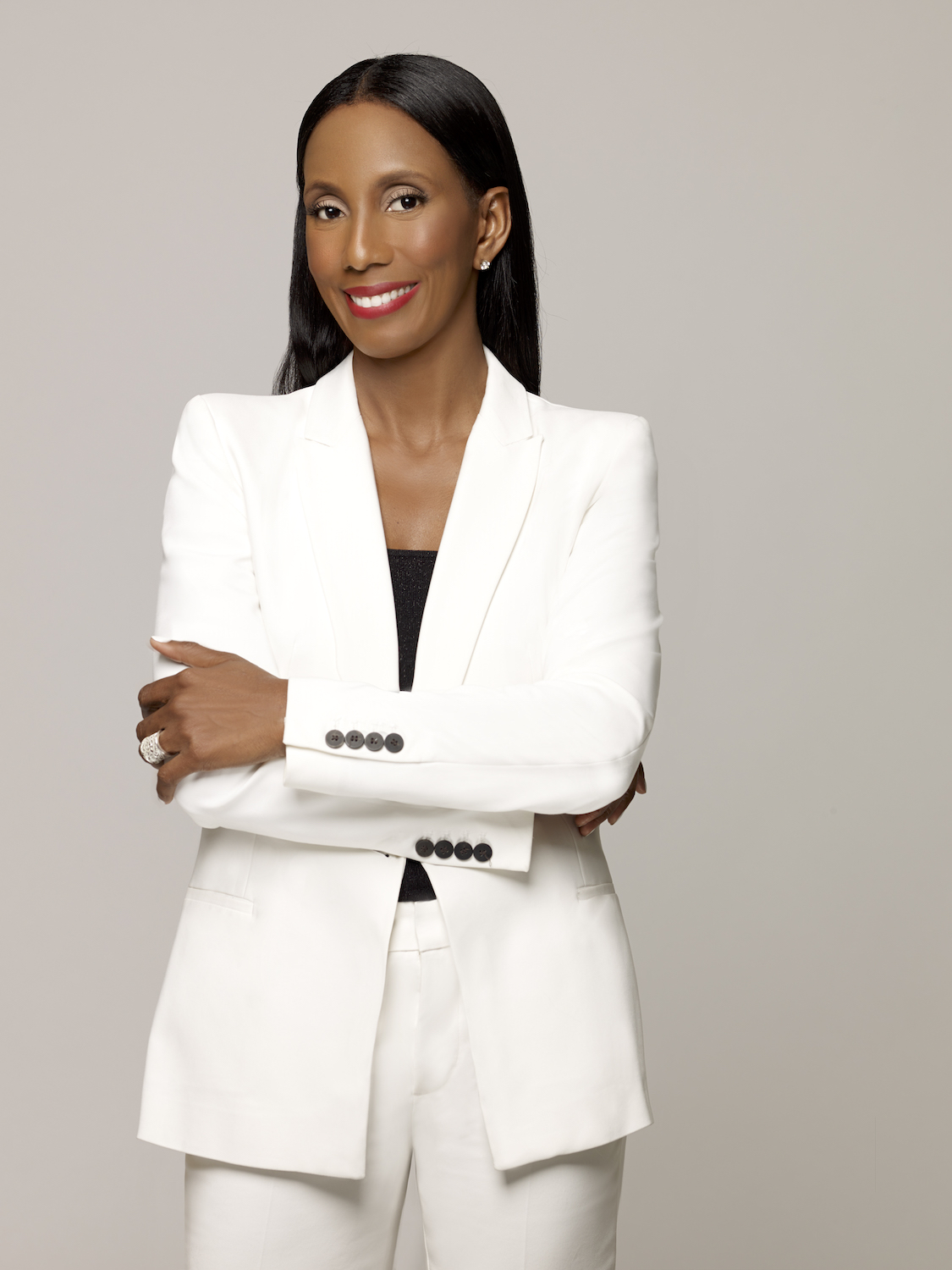 Photo: Dixie Lincoln-Nichols
Check out our exclusive interview with Dixie Lincoln-Nichols below.
21N: What was the process like in founding the I.O. Beauty Market and how long did it take to get it up and running? What inspired the name choice?
Dixie Lincoln-Nichols: My self-care and healing journey was the impetus for the creation of Inside Outer Beauty Market. Once that was clear, it took about six months to get all the moving pieces in place before it launched.
I've always believed that beauty is intrinsic and within all of us. I describe it as an essence that diffuses from where there is more inside to where there is less outside. A lot of what happens on the outside is a direct reflection of what's happening on the inside. Support both sides and watch your health grow and your skin glow. The name Inside Outer Beauty is a representation of what beauty is and a reminder to nourish and nurture our beauty from inside out.
Photo: I.O. Beauty Market
21N: Can you give us a little of your background? What inspired you to create I.O. Beauty Market initially? What was the vision behind it?
DLN: My career began as a biological science/chemistry and health teacher at the NYC Department of Education. In 2010, I created my first business — a bath and body product line — which was featured in Redbook, Essence, InStyle, and many more. But I was on the pursuit of something greater. In 2012, I resigned from my teaching position and had myself an "Eat, Pray, Love moment," embarking on a self-care sabbatical.
Taking a step back was just what I needed, but it wasn't without one major challenge — the resurgence of acne (cystic) and development of uterine fibroids I decided to deal with them holistically and began to re-examine both my inner and outer beauty needs. The result? Clean skin and clarity about my entrepreneurial goals. That led to the decision to become a certified health and wellness coach and also to obtain a certification in detox at the school of Naturopathic Medicine in the U.K.
As I deepened and expanded my self-care practice, I realized that although her bath and body line was formulated with some clean, organic ingredients, it wasn't 100 percent free of toxins. So I decided to reset and reinvent my life, the company and its principles. It took five years of learning, growing, and healing holistically, but I knew, without a doubt, that my calling was to help women, especially women of color become the healthiest version of themselves. With that, Inside Outer Beauty Market was born.
Photo: I.O. Beauty Market
21N: What goes into the process of customizing your products? How do you create them and/or partner with companies? And how do you decide that each product is safe enough for consumers to use?
DLN: We choose our vendors quite thoroughly. They either send us samples to test or sometimes, unbeknownst to them we purchase and test ourselves. We also rely on feedback from members of the social media community who truly understands what toxin-free beauty means.
Each of our products is tested for a minimum of 30-days and ultimately hand-selected for their toxin-free, high-quality ingredients. Every product that makes its way onto our shelves is measured against a list of non-negotiable banned and questionable toxins so you never have to think twice about what you put on, or in, your body.
21N: What brands are you currently partnered with?
DLN: We're currently partnered with 25 brands. Some we carry in-store and some we carry online and some both in-store and online. Our current partnerships include Jacq's Organics, Pur-Home, The Beauty Chef, GOLDE, The Honey Pot Company, Lovett Sundries, Organic Bath Co., and Karité.
21N: You have a variety of products, from skincare, body care, supplements to home products — what are some of your more popular or bestselling items?
DLN: Skincare and body care continue to be our bestselling products. But wellness is picking up steam. People are beginning to understand that having healthy skin includes optimizing internal organ health. Our dry body and face brushes are hits so is our natural toothpaste and non-bleached vaginal care products.
Photo: I.O. Beauty Market
21N: Do you have any new products or collaborations that you are rolling out for spring?
DLN: Yes. This spring we will be ramping up our inventory and bringing on several new vendors in the skincare, wellness, body care and personal care categories. Inside Outer Beauty Market will also be introducing our first set of products this summer. So look out for that.
21N: What do you think makes your business unique over others like it?
DLN: Several areas set us apart from other retailers. First, we're black and woman-owned in a space that's dominated by white women. Second, we are the most diverse and inclusive marketplace in the clean beauty space. We're modeling what true diversity looks like. We've created a company that's representative of the diverse world we live in. Third, our women of color brands occupy approximately 50% of the shelf space. And lastly, beauty is holistic, so our lineup includes beauty, wellness, personal care, and household care products that support the body inside and out.
21N: What do you love most about the work you do? Why do you think it is so important to offer safe, eco-friendly alternatives in the beauty industry?
DLN: I love being in a position to share my own wellness experiences, to educate and support women on their wellness journeys. Safe and eco-friendly alternatives are needed because two things are at stake; our lives and our planet. Studies have shown that toxicants in beauty, wellness, personal care, and household care products can cause neurotoxicity, allergies, endocrine disruption, cancer (carcinogens), reproductive toxicity, environmental toxicity, and DNA damage. There is also the problem of pollution that our consumer habits have created. How can we curb these problems? Education, awareness, and a legacy of caring for one another and the planet.
21N: Have there been any challenges or obstacles along the way in building your brand? If so, how did you overcome them?
DLN: Absolutely. Plenty. We've bootstrapped this business from inception. There's a lot to be done and so many moving pieces that need attention. However, we have to be strategic about where we focus our attention and where our dollars are spent. We're are continually seeking out opportunities to attract new customers, and that may look like pop-ups or collaborations with Athleta, wellness events, etc. In addition, I sometimes have to wear multiple hats when it's not feasible to outsource. But we do what we do and make it work. Ultimately, we put our dollars in areas that can facilitate growth and expansion. With all that, we've managed to create a space that's supported, appreciated and embraced by wellness conscious and wellness curious consumers.
Photo: I.O. Beauty Market
21N: Why do you think a woman should embrace all-natural beauty products? What are some benefits?
DLN: All women deserve to have access to safe, high-performing and effective toxin-free products. Black women spend approximately 7.6 Billion dollars annually on beauty products but are being marketed as the most toxic products on the market. Not to mention, 60-65 percent of what we put on our skin gets absorbed into our blood.
Known toxicants can potentially cause harm to cells, tissues and or organs. Who is at risk? Everyone. Who'll be affected? No one knows since everybody is biologically unique. One thing is certain; however, what's good for the goose may not be good for the gander. Toxin-free products are safe. They work to deliver nourishing ingredients to cells and optimize organ health and function. Among other things, benefits include healthier gut flora, balanced hormones, healthy functioning liver, clear, glowing skin and increased vitality.
21N: Do you have any hopes for the future of the business?
DLN: We have a big vision for this business. We will continue to have a voice and ultimately a leading voice in the clean beauty space and be a representation of true diversity. Also, in the not too distant future, we'd like to bring our message and thoughtfully curated product selections to locations across the United States. We even envision branching out globally to places like the UK.
---
Ready. Set. Boss. Our daily email is pouring out inspiration with the latest #BlackGirlBossUp moments, tips on hair, beauty and lifestyle to get you on track to a better you! Sign up today.