There has yet to be a moment in which our First Lady wasn't poppin'. The mother, style icon and author, released her new memoir, Becoming, earlier this month. The soon-to-be New York Times Bestseller, sold 750,000 copies on its first day and over 1.4 million copies in its first week, according to The Associated Press.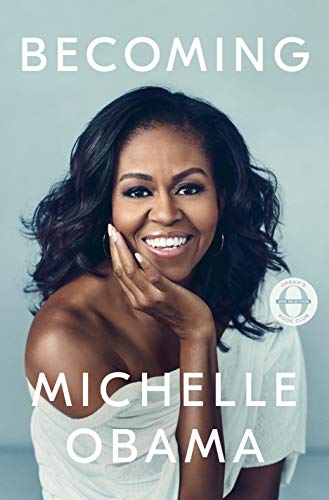 Photo: Amazon
Becoming has become one of the fastest-selling memoirs of 2018 and is currently number one for adult non-fiction in countries like Germany, France and Spain. Outselling Hillary Clinton's What Happened and Donald Trump's The Art of the Deal, we'd say she's in for a win with her memoir.
Obama will be bringing her book on tour, ensuring she gets to all the major cities across the United States, including Philadelphia, Brooklyn, Washington, D.C., and her hometown, Chicago.
Photo: Michelle Obama
As if we weren't already sold, Obama recently covered Essence magazine and opted to wear her natural hair throughout the feature. The Zoe Report chatted with Dametew, the owner of Aesthetics Salon in the D.C. area, to discuss the decision to keep Obama's hair natural:
"It definitely was a moment — and still is a moment — for Mrs. Obama, the former First Lady of the United States and the first Black First Lady of the United States to be on the cover of a major publication with her natural hair,", Dametew shared with the Zoe Report. "It was an important moment for us to showcase, because she does wear her hair natural. This was a moment where we discussed the cover, and where she wanted to showcase it."
Photo: Michelle Obama
Obama is fully aware of her platform, and shares her struggles to find women who look like herself in her memoir. She also wants to ensure she uses her platform to change that reality for future generations.
---
Ready. Set. Boss. Our daily email is pouring out inspiration with the latest #BlackGirlBossUp moments, tips on hair, beauty and lifestyle to get you on track to a better you! Sign up today.