The queen of queens, RuPaul, has all of the charisma, uniqueness, nerve and talent we could ever wish for, but Ru also has a makeup collab with Mally Beauty approaching! There's little information on the collaboration so far, however, a recent press release was announced to PopSugar stating that it will be a capsule collection comprised of 10-12 cosmetic products with individualized concepts for each product.
Photo Cred: RuPaul.com
Mally Beauty posted about the upcoming collection on Instagram with a hot pink announcement saying, "Mally Beauty x RuPaul," and a caption that simply said, "#MallyXRuPaul."
"Ru has always stayed true to who he is and unapologetically puts himself out there," Mally Roncal, Mally Beauty creator, stated in the press release. "He exemplifies self-acceptance and has inspired and taught millions of people to love themselves. This seamlessly blends with Mally Beauty's mantra: What makes you different makes you beautiful! I feel blessed to have the honor of working with RuPaul and have him connected to my brand."
Photo Cred: Rupaul.com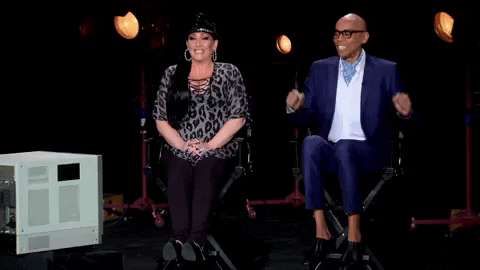 We'll continue to gush over both of these empowering icons until the collaboration drops sometime early next year. In the meantime, we'll be keeping a lookout for more info via Mally Beauty's Instagram as well as RuPaul's Instagram.