Leveling up seems to be on the agenda as we move into the second month of 2023. Between vloggers sharing their 'showing up as the woman I want to become' videos to everybody's 'new era of me' posts, the timeline seems to have spoken. While I no longer make New Year's resolutions, I do like a yearly mood board and a little inspo to guide me from season to season. With or without the end-of-year round-up post, I wouldn't mind feeling brand new and leveled up come December.
The best part is there are endless examples of celebrities and influencers showing us how it's done. Ciara glides in and teaches us how to level up into our Soft Girl era and then we even start to reevaluate how to level up our romantic relationships. But how exactly do you continue attracting the life of your dreams, discreetly? Well, there is an art to leveling up and a few things that need to be top of your game plan. Cue, our friends Privacy and Magnetism.
What's the point of living a private and magnetic life?
The Scorpios get it. The Virgos will too. Keeping your business to yourself and quietly enjoying your wins will always be it. No one talks enough about the importance of privacy, especially in a world that encourages an uber-connected, hyper-online personality. I'll admit, it's great, even life-saving, to be a part of an online or offline community, but it is draining without breaks. As for living a magnetic life, it's an even rarer conversation. So the question is, how do you strike the balance in 2023?
The secret is in self-worth and investing in yourself. The higher value you place on your time, your voice, your dreams and so on, will be the less likely you'll want to expose them. There is a time and place for vulnerability, in all fairness. The more value you place on them, the more magnetic you'll become for the visions you consciously protect.
In the same way that the #girlboss trend quietly left the chat of our lives, I predict an exodus for the oversharing mentality. It doesn't seem like it has a place in the lives of the well-rested or the boundary-makers. Whether you're no longer committed to justifying your lifestyle choices to family members at dinner tables or if you only regularly upload to your 'Close Friends' or Finsta account, the shift will happen. It's just not everyone's right to know your plans after all (millennials, say it until you don't feel bad). Leveling up 101, don't feel guilty for stepping away momentarily.
What a private and magnetic life doesn't look like:
Let's clear up a few things. Becoming private doesn't mean becoming reclusive, inaccessible, introverted, or anti. That's the wrong direction. It's less about silencing yourself and more about discerning when to talk. Instead of clamming up and becoming guarded, it is more about becoming protective over where you place most value.
As for your brand new magnetic life… that is one hell of a practice and it goes hand in hand with refocusing your energy on the things you love. It's not so much about getting what you want, when you want rather being in the perfect space to receive it. If you're starting a business, how about freeing up space in your calendar to work on it? If you're gonna write the book, then find quiet time in your morning routine. Magnetism is about being attractive and inviting the good stuff, not demanding it.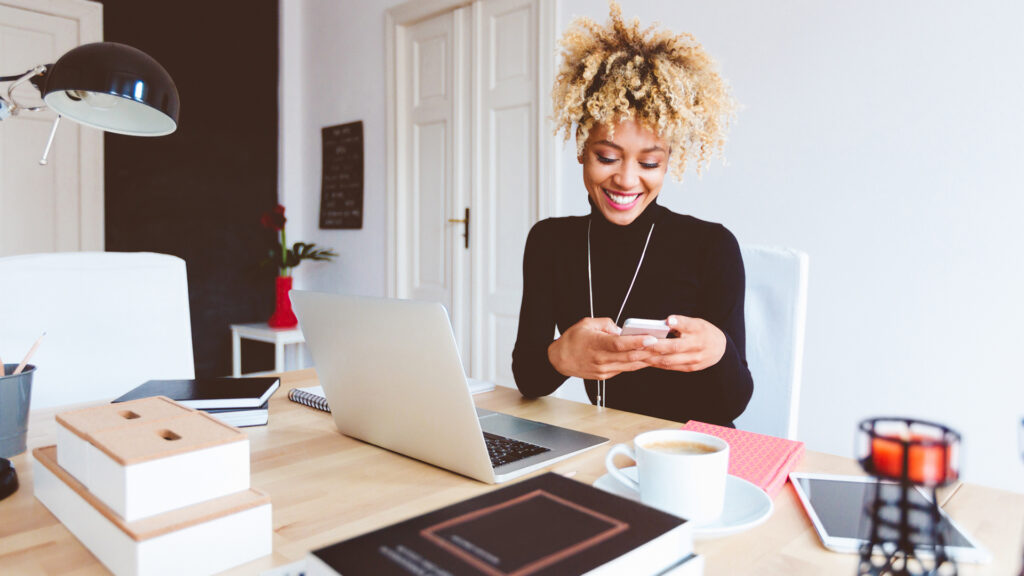 As someone who regularly practices social media breaks, privacy took a new shape for me. I learned that it isn't about being cynical enough to believe that no one is rooting for you, but rather listening to how people respond with the little that I do share and learning who shares in my joy. It made my relationship with social media healthier in the bigger picture. For me, this led to deeper friendships and ideas that have shaped how I live life. Despite how it may feel at the start, it is everything but lonely once you get into it, so push through (without telling the entire internet)!
Practical tips to put it all into practice while leveling up:
There is power in writing it all down. Once you have an intention or a vision in mind, put it on paper! This is a trick all the journalers among us can confirm.
When you need a break, delete social media apps from your phone. This gives you the freedom to let your phone be your phone again and frees up time to do other things. Using social media on desktop provides a completely different, less addictive experience.
Review your vision daily. Whatever intentions you set for leveling up, repeat and return to them daily.
Give yourself the power to choose who you share with. Leveling up, living in privacy and being a magnetic soul is work. Not everyone needs to see your behind the scenes, so choose who you share with selectively to make it easier on yourself.
Give yourself grace to make mistakes. This is a chance for you to be kind to yourself while you figure out your highest form in private.