To quote the amazing Issa Rae: "I'm rooting for everybody Black". Last night's American Music Awards, the world's largest fan-voted awards show, was hosted by Tracee Ellis Ross for the second consecutive year. Fully embodying her "T-Murda" alter ego, Tracee delivered (what may have been) the Blackest opening performance in the history of the AMAs. Our sis came through with choreographed dance routines to Cardi B's "Bodak Yellow", Childish Gambino's "This is America", the Carters' "APESHIT", and a featured mash-up of Aretha Franklin's "Respect" and Bruno Mars' "Uptown Funk". We! Stan!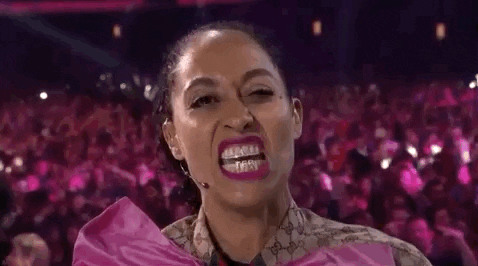 PHOTO: GIPHY
And that was just the opening… other melanin-infused, femme royals who graced the stage with epic performances included:
CARDI B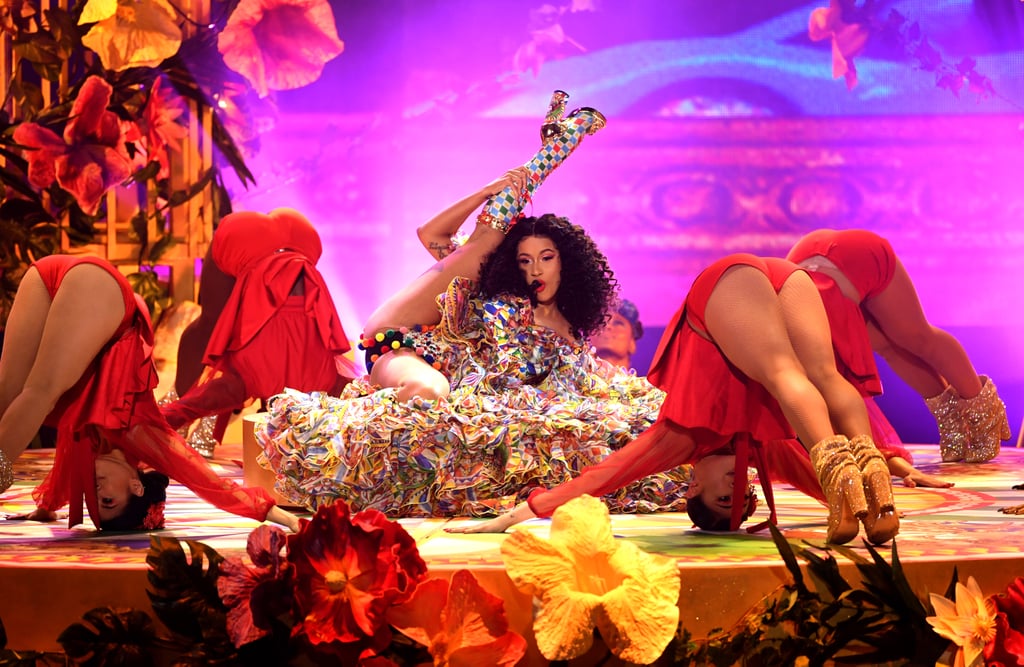 PHOTO: Kevin Winter/Getty Images
MARIAH CAREY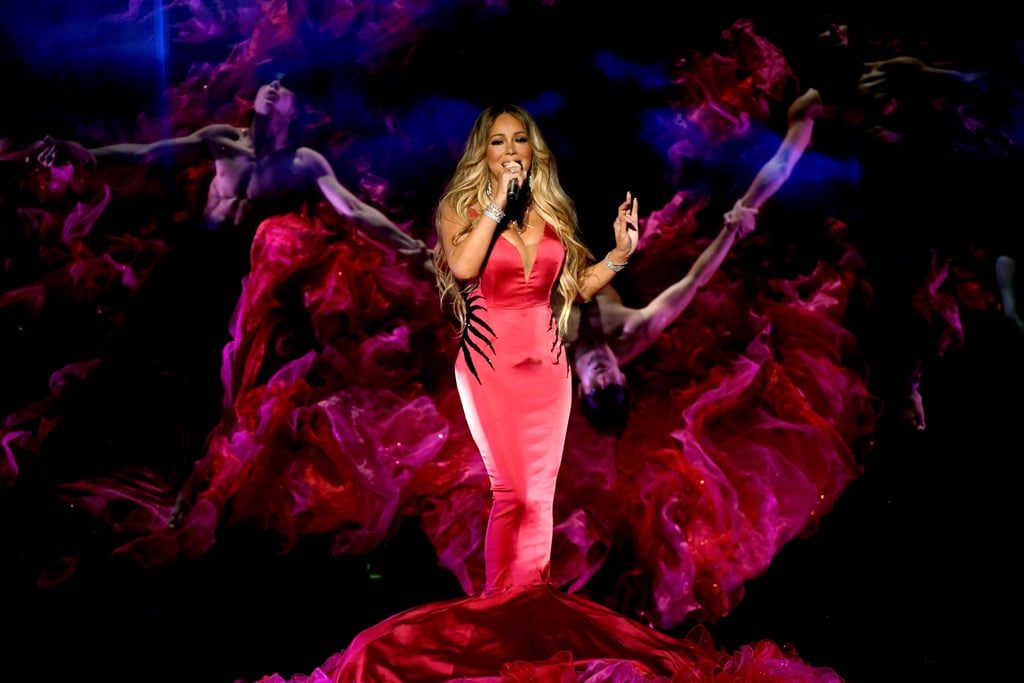 PHOTO: Kevin Winter/Getty Images
ELLA MAI
PHOTO: Kevin Winter/Getty Images
JENNIFER LOPEZ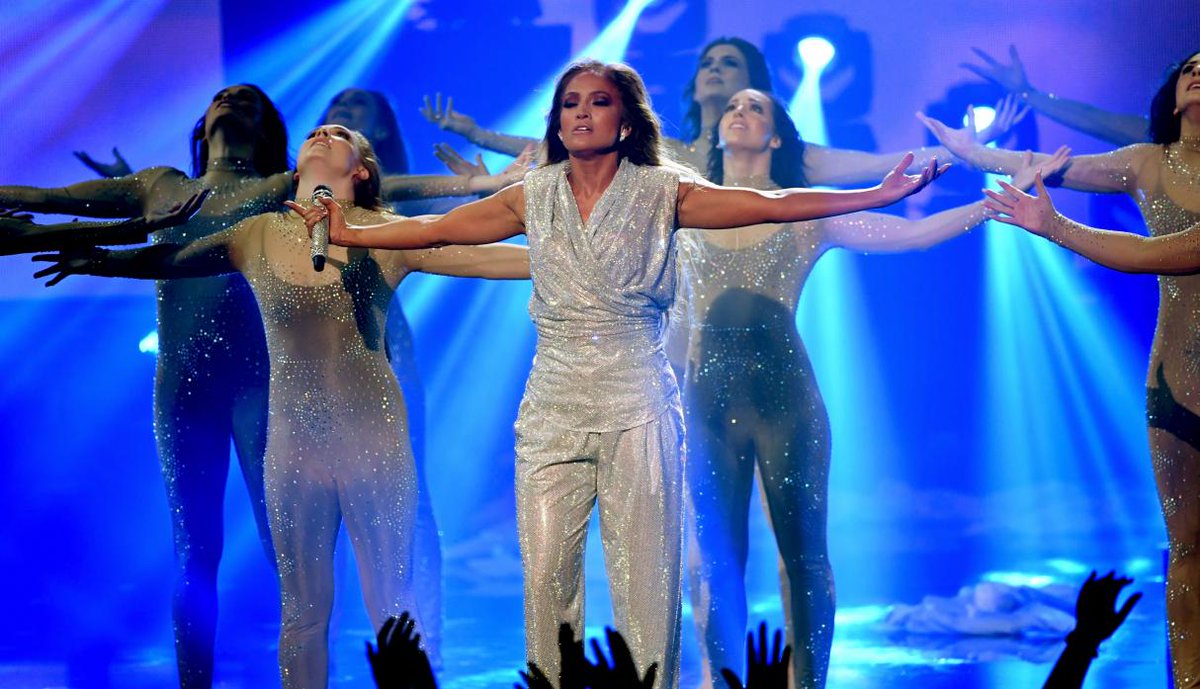 PHOTO: Kevin Winter/Getty Images
CIARA & MISSY ELLIOT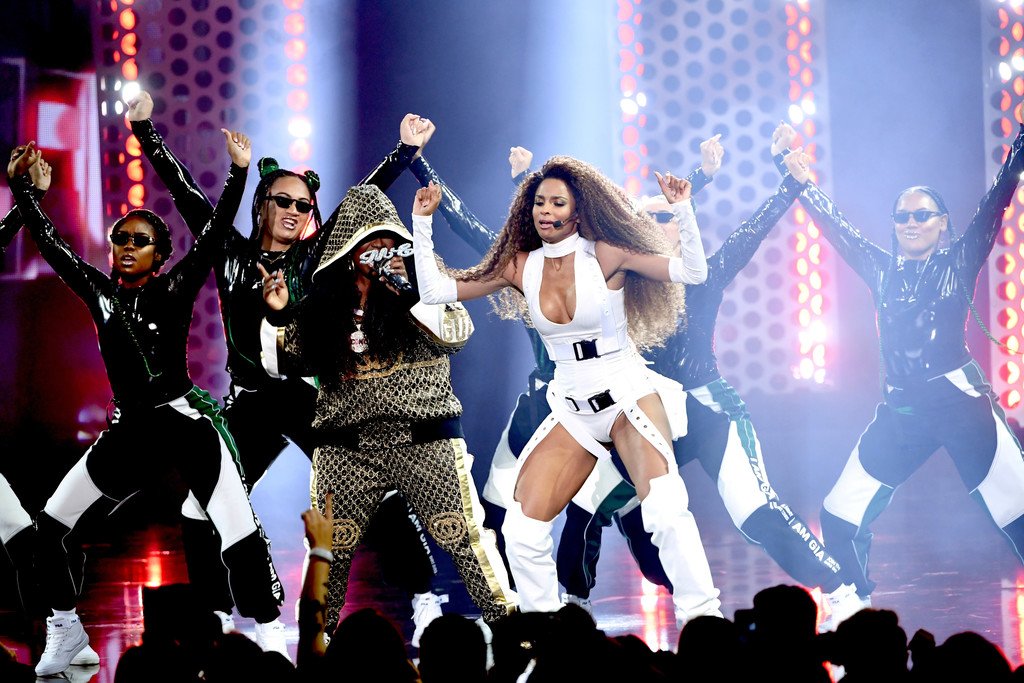 PHOTO: Kevin Winter/Getty Images
Phew! Just reminiscing about it has me losing my composure all over again. But the ultimate trip to euphoria occurred when we were taken to CHURCH by Miss Gladys Knight paying tribute to Aretha Franklin. This wasn't that questionable "tribute" Madonna gave us at the 2018 VMAs — no, far from it. Auntie Gladys justified the Queen of Soul's legacy with the gifted gospel sounds of Ledisi, Donnie McClurkin, Cece Winans and Mary Mary.
PHOTO: Frederick M. Brown/Getty Images
This year's AMAs was executive produced by Tracee Ellis, and after witnessing all these iconic WOC performances (awards aside), it's intriguing to speculate how much Tracee lent her voice in the construction of it all. From a personal perspective, I felt empowered and I felt represented. And at the end of the day, that's what we all desire.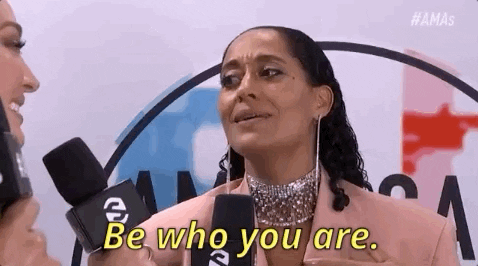 Ready. Set. Boss. Our daily email is pouring out inspiration with the latest #BlackGirlBossUp moments, tips on hair, beauty and lifestyle to get you on track to a better you! Sign up today.