As beautiful as weddings can be, it can become a hassle trying to make sure everything is perfect while remaining unique to the relationship, which is exactly what Aaisha Thomas and Eureke Jones managed to do with ease for their wedding on May 17th.
The couple met in passing while working at a jail, lost contact and later on reconnected via Facebook and went on their first date, according to The Knot. The couple knew they were perfect for one another after their first date and were thrilled to finally tie the knot last month. The couple #slayed the ceremony, but the wedding party didn't fall far behind — the bridesmaids each had a custom suit made, each of which was tailored to perfection and has us rethinking our entire wedding plan.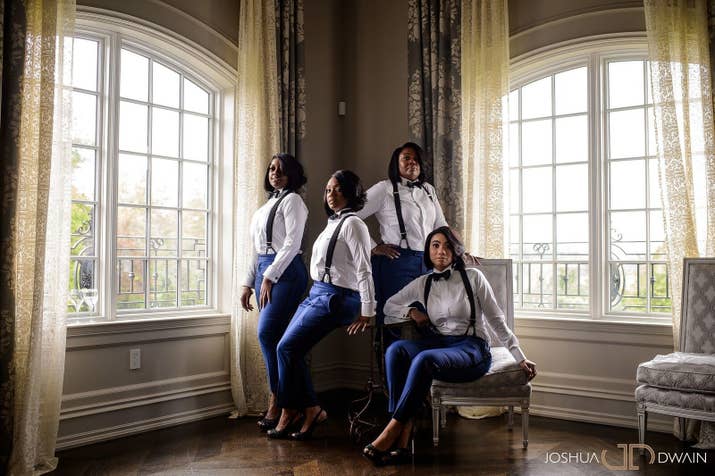 PHOTO: Joshua Dwain Photography / Via joshuadwain.com
The wedding party donned blue tuxedos with black lapels, a black bowtie, black open-toe pumps and pink flowers in hand. The gentlemen of the party wore the same custom suits sans the pumps and flowers. The suits were made by custom clothing company Bindle & Keep, the dress was designed by Jean Ralph Thurin and the arrangements were made by Pedestals Floral Decorators. The couple's wedding planner K. Barner Events ensured the day turned out just as planned (perfect!) and Joshua Dwain Photography captured the entire thing with his wonderful photography.
Check out the amazing pictures from the ceremony below: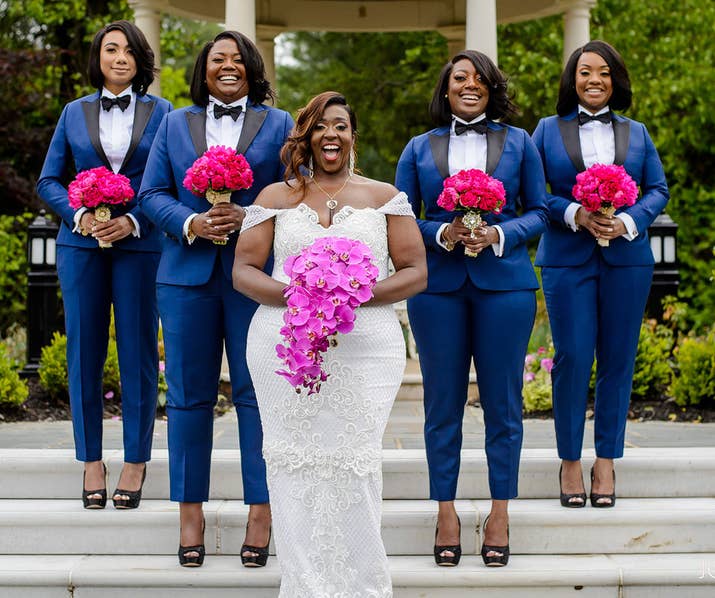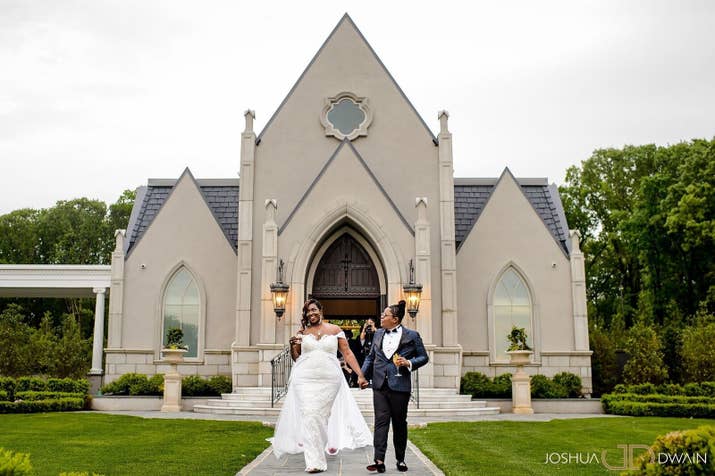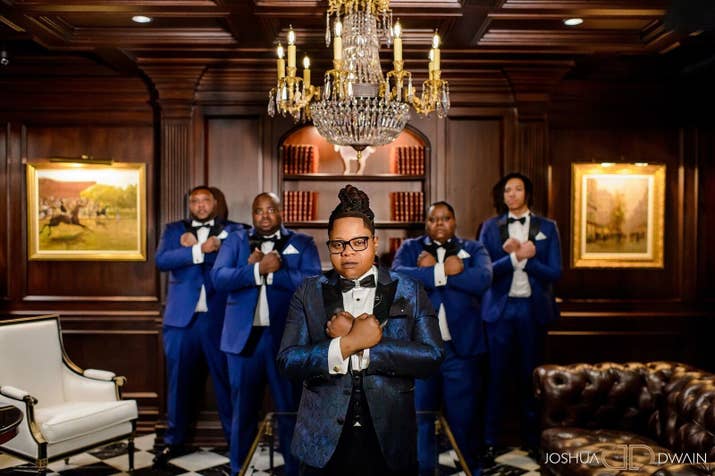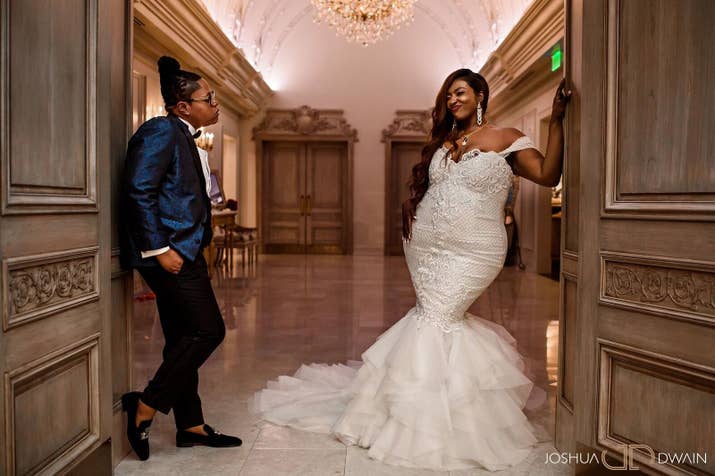 PHOTOS: Joshua Dwain Photography / Via joshuadwain.com
All in all, these bridesmaids are making ALL of us jealous about those horrendous bridesmaids dresses we had to wear to our bestie's nuptials. And this is definitely one outfit that the ladies CAN wear again.